AIA and FinalForms announce strategic partnership
September 24, 2020 by Seth Polansky, AZPreps365
---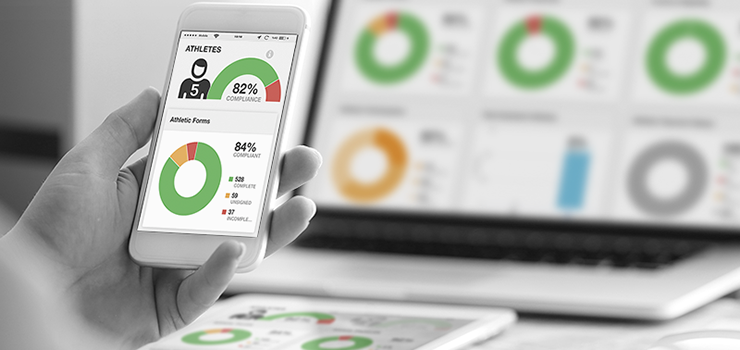 The Arizona Interscholastic Association (AIA) is pleased to announce a partnership with FinalForms to provide an option for schools to save time, money and headaches when it comes to registration, compliance and communication.
FinalForms currently provides the Arizona Interscholastic Athletic Administrator's Association (AIAAA) with a membership management platform. Now FinalForms provides AIA's member schools an option to improve processes related to the compliance, health and safety of student-athletes, as well as coaches.
"The AIA has identified FinalForms as a leader in compliance services," said AIA Executive Director David Hines. "This is part of our mission to provide the tools necessary for our members to succeed."
FinalForms streamlines the delivery and collection of forms to place the right data in the right hands at the right time. Whether you're talking about state requirements, real-time emergency medical information, or parental communication, FinalForms ensures the highest level of integrity. Most recently, FinalForms launched a mobile COVID-19 health screening tool to help schools with state and local reporting requirements.
FinalForms creates a time-stamped, digital paper trail that holds students, parents and staffers accountable. This results in reducing time filling out paperwork while reducing risk, controversy and liability.
"We'll be working in lockstep with AIA member schools to deliver timely services that truly impact the day-to-day workflow of athletic administrators," noted Clay Burnett, FinalForms Co-Founder and CEO, who also happens to be a high school track coach.
The AIA and member schools are constantly evaluating time, cost, and risk management tools. It's no secret that the rapid pace of change impacts our member schools in challenging ways. This new partnership allows stakeholders that choose FinalForms to rely on an accountable partner to provide prompt service and friendly support at an affordable rate.
Click here to learn about the "AIA FinalForms Introductory Rate"
For more information about FinalForms visit: https://www.finalforms.com
---