JV B Football's Fresh Start
September 21, 2020 by Payton Hilliard, Canyon View High School
---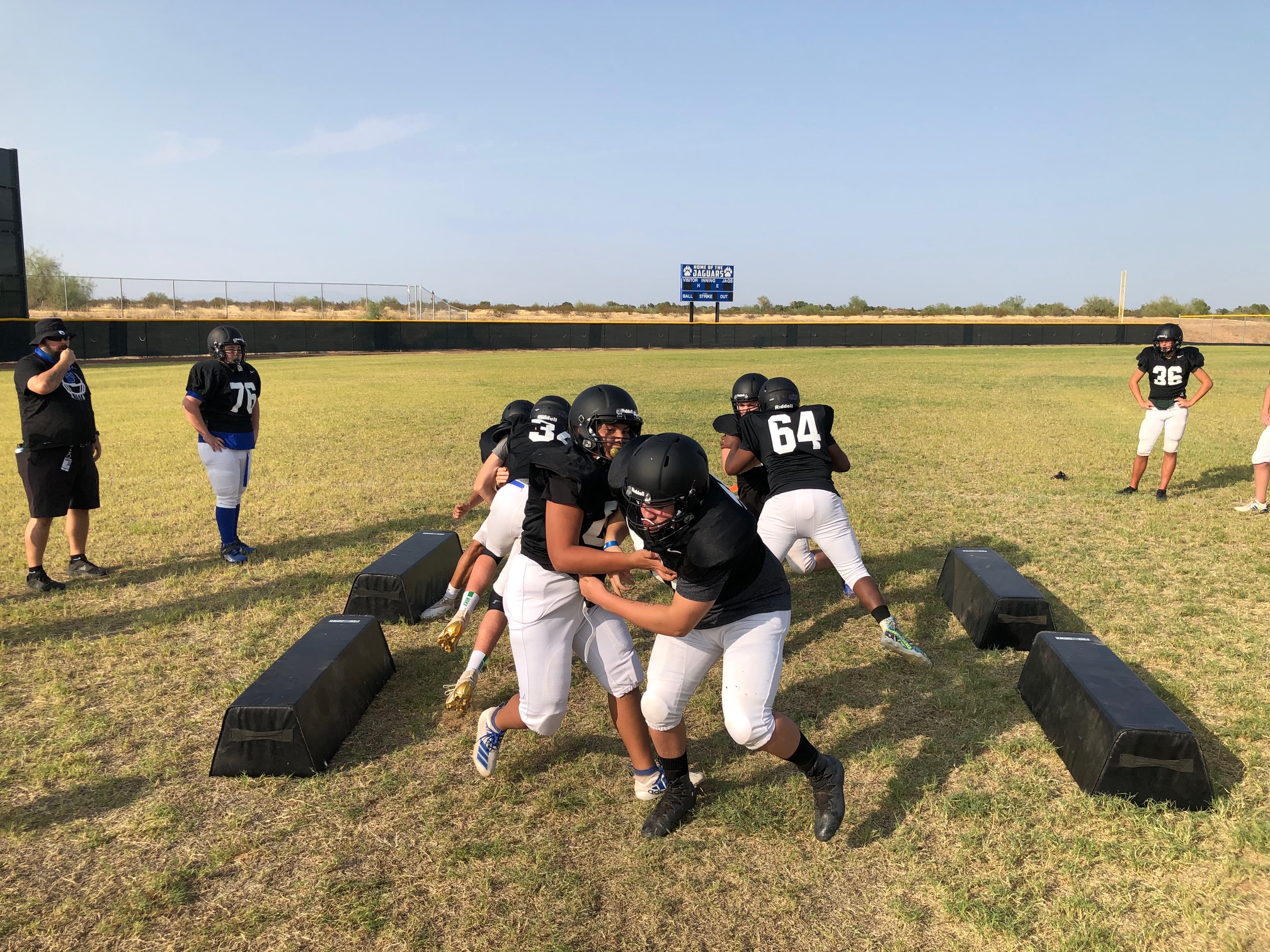 Payton Hillard attends Canyon View High School and is a member of the AIA's Student SID program.
Head coach Joey Ortiz and the Canyon View JV B football team are excited to get their season underway after the AIA gave them the green light to resume play. Due to the pandemic, the team had to make some adjustments to their offseason training in addition to welcoming new players and a new head coach.
"Give 100%, work hard even when no one is watching, listen, learn, don't be afraid of contact" said coach Ortiz.
As the team tries to work around limited practice time, the biggest goal is teaching the importance of being a team player and getting along with one another.
"There are many important aspects of any team. Communication, support, cooperation, skills, the right attitude, trust, goal setting, motivation, character building and responsibility," said coach Ortiz.
The JV B team will kick off the season on September 30 against Desert Edge.
JV B Football Schedule
9/30 @ Desert Edge
10/7 @ Maricopa
10/14 @ Willow Canyon
10/21 vs Tempe High School
10/28 vs Alhambra
11/4 @ Independence
11/11 @ Raymond S. Kellis
11/18 @ Agua Fria

*Schedule is subject to change
---