Canyon View golf prepares for AIA State Championship
October 28, 2020 by Payton Hilliard, Canyon View High School
---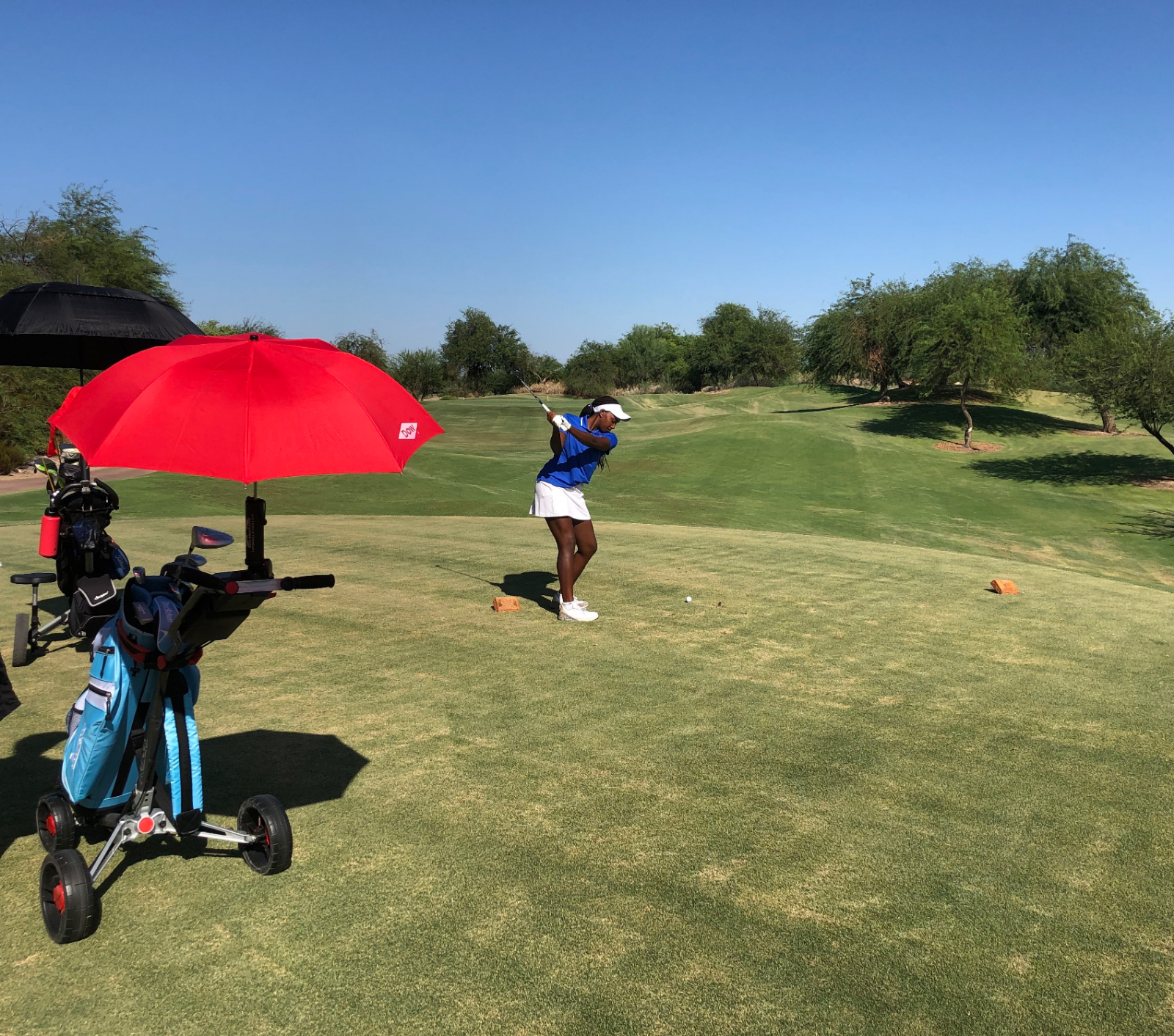 Payton Hillard attends Canyon View High School and is a member of the AIA's Student SID program.
The Canyon View's girls golf team is set to participate in the AIA Golf State Championships in Tucson, Arizona on November 2 and 3. Coach Scott Jones will lead a group of five golfers who have high expectations heading into the tournament.
"It has been such a strange year with all the new protocols and safety measures," coach Scott Jones said. "We are just thrilled to have achieved our goals of making the State Championships as a team."
Five girls made it to the State Championship. Juniors Mackenzie Cooper and Abigail Morris are the two leading scorers and will be joined by freshman Emilee Swagger and Haley Centerbury along with Danielle Murrieta. Caitlin Scheider and returner Maya Vargas also competed well all season long for the Jaguars.
"I am looking forward to working hard and experiencing the opportunity I got this year," junior Danielle Murrieta said. "I've only been playing for a couple months now, I started the season not knowing too much."
Returners Abigail Morris and Mackenzie Cooper are excited for the upcoming tournament and are looking for ways to improve on last year's scores. Last year, Morris placed 29th at the State Championship.
---