10 golfers shot even or better to set an exciting final day
November 4, 2020 by Andy Morales, AZPreps365
---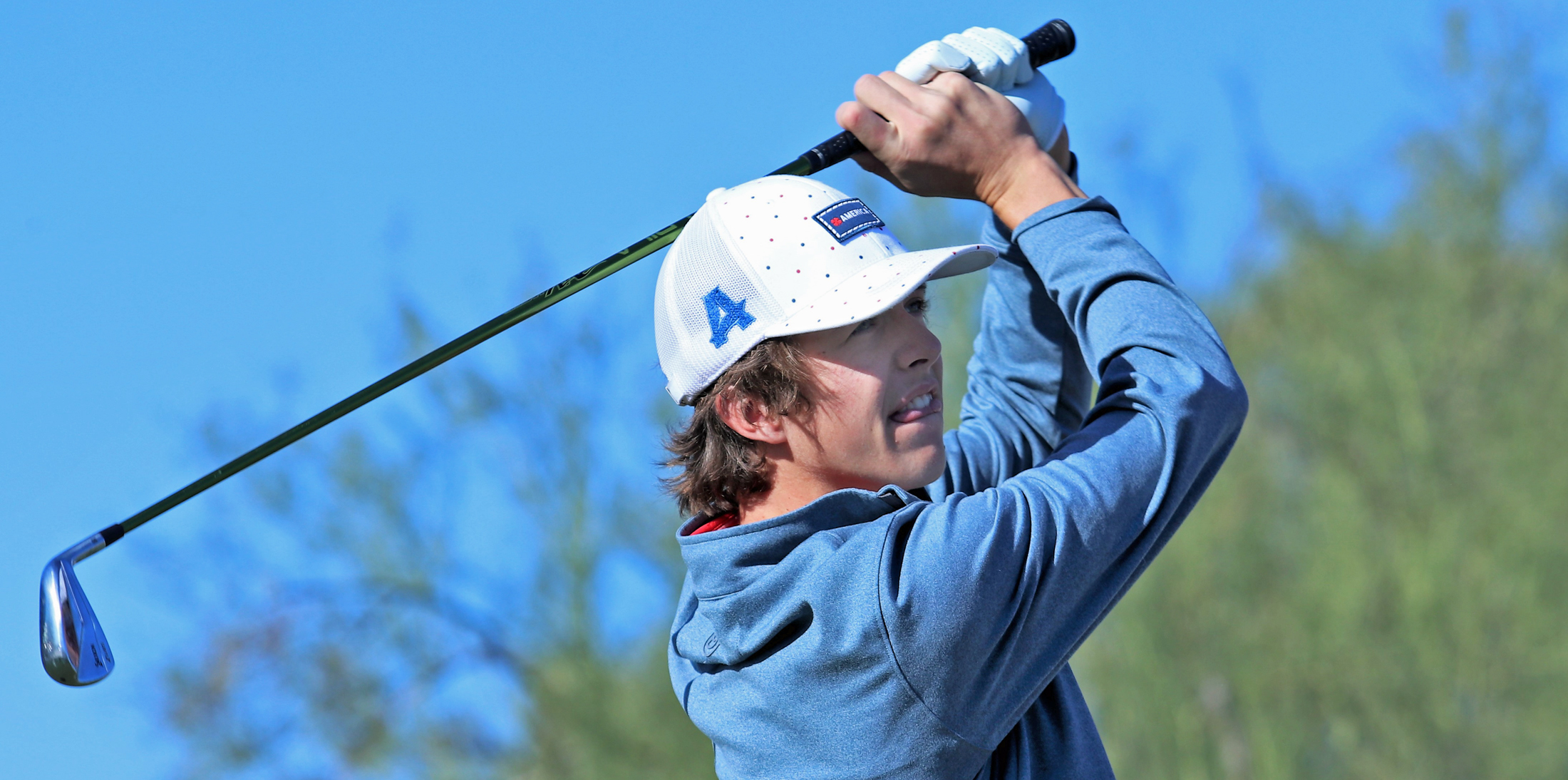 We have a tie for the top spot at the AIA Division II state championship taking place at the OMNI Tucson National Sonoran Course. Cade Anderson of Notre Dame Prep, Ethan Klose of Arcadia and Jacob Tarkany of Cactus Shadows ended the first day with identical 3-under par rounds of 67.
Tarkany shot a bogey on the 17th hole while and Anderson did the same on the 16th and Klose picked up a birdie on the 16th to force the tie heading into the final round slated for Thursday.
The pack is also tight after that with Salpointe's Carlos Astiazaran, Arcadia's Gavin Aurilia and Seton Catholic's Nik Kittilson all shooting 2-under (68). Rylan Johnson of Williams Field is next with a 1-under 69. In all, there are ten golfers with even or better scores after day one.
Aurilia picked up the state championship last year after he shot a 6-under 140 on the neighboring Catalina Course. Thunderbird standout Daniel Thompson took second last year and he is currently 17th with a 3-over 73 and Johnson took third last year.
In team competition, Cactus Shadows leads Arcadia 282 to 287 and Williams Field is third with 291. Higley beat Cactus Shadows 612 to 617 last year to bring home the D-II title and Arcadia won in 2017 and 2018.
The first flight of golfers tees of at 9 a.m. tomorrow with the leaders starting on the first tee.
LINK: FREE PHOTOS FROM HOLE 1 START
---