Jacob Tarkany takes state and leads Cactus Shadows to team victory
November 5, 2020 by Andy Morales, AZPreps365
---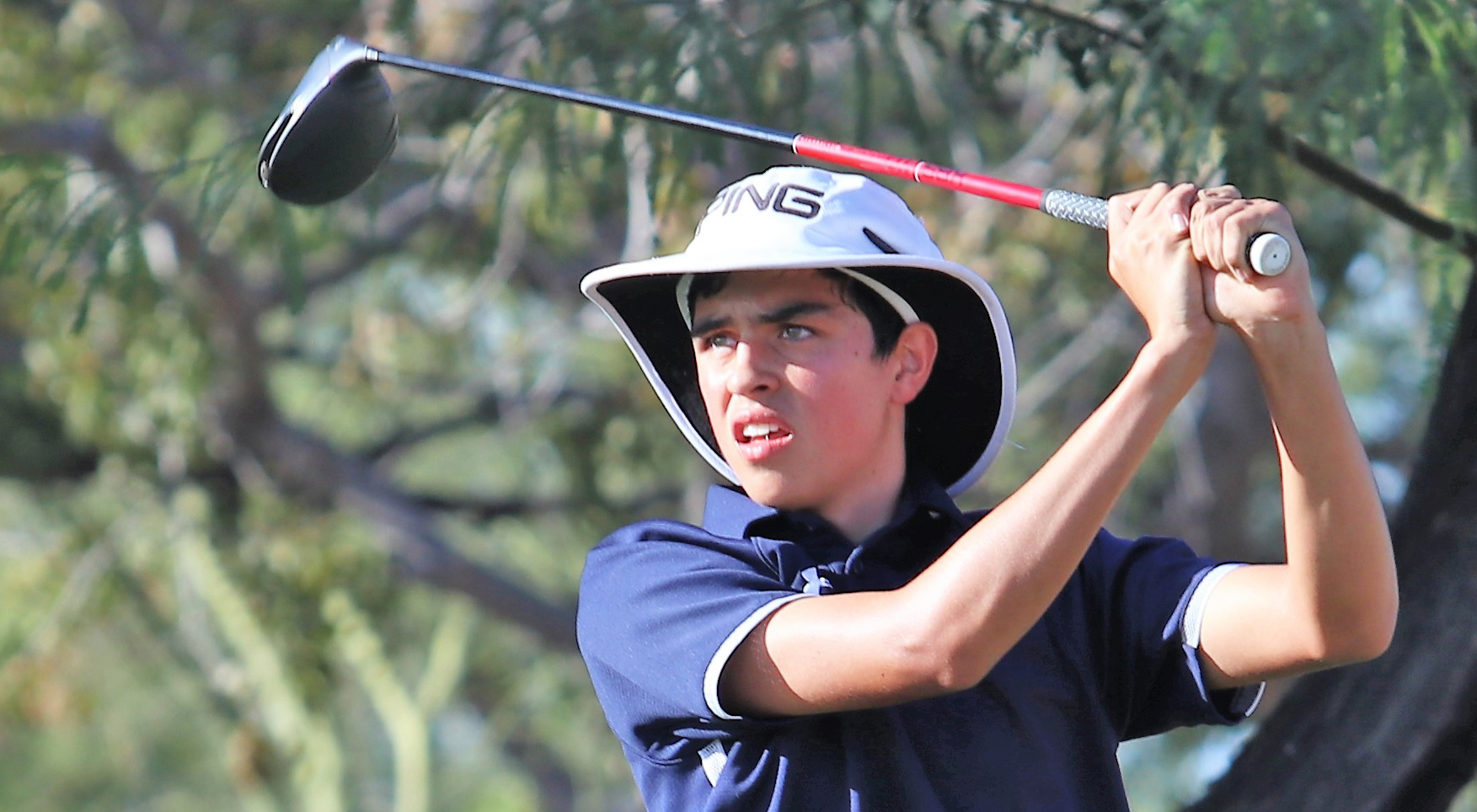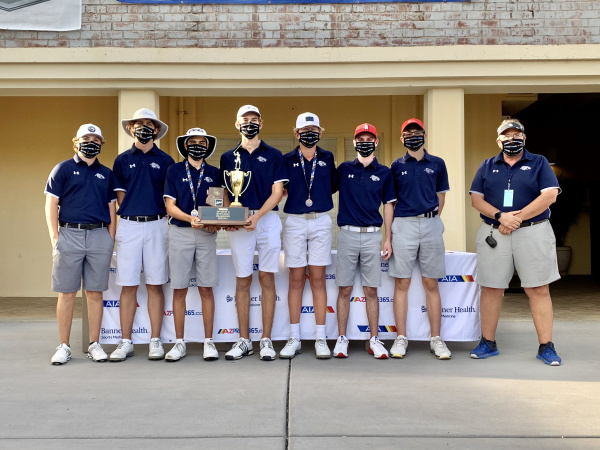 (Cactus Shadows/Andy Morales/AZPreps365)
Cactus Shadows senior Jacob Tarkany started the final round of the AIA D-II state championship at the OMNI Tucson National Sonoran Course in a three-way tie for the lead and he ended it as the first state medalist for the Falcons since Brandon Hysong came away with a win in 1999. Hysong went on to play for Western Illinois and Tarkany will be playing for Ohio State next year.
Tarkany shot a 3-under par 67 on Wednesday and he followed that up with a 66 on Thursday to enter the tent with a 7-under 133 to hold off challenges from Salpointe sophomore Carlos Astiazaran (68-67 135) and Williams Field junior Ryland Johnson (69-66 135).
Astiazaran approached the 18th hole with a clear lead but a double bogey dropped him to third place and then Johnson scored a bogey on the same hole to draw even with Astiazaran. Meanwhile, Tarkany shot 4-under early on and then played even after the turn for the 2-stroke win.
Notre Dame Prep senior Cade Anderson started the final day tied with Tarkany and he took fourth place with a 4-under 136. Thunderbird senior Daniel Thompson, and Arcadia seniors Ethan Klose and Gavin Aurilia tied for fifth with identical scores of 1-under 139. Aurilia was the 2019 state champion and he is headed to play for USC and he was also the top-ranked D-II golfer entering the state championship. There will be a new D-II state champion next year guaranteed.
As a team, the Falcons beat Arcadia and Williams Field 573 to 589. Notre Dame Prep took fourth with 593 and Higley came in fifth with 610. Higley beat Cactus Shadows last year and Arcadia won in 2017 and 2018.
This is the fourth state title for Cactus Shadows (1995, 1996, 1999, 2020).
https://twitter.com/AZPreps365Andy/status/1324485324383285248
Cactus Shadows Medalists
Jacob Tarkany: 2020
Brandon Hysong: 1999
Christopher Bane: 1995
Tray Wiltse: 1991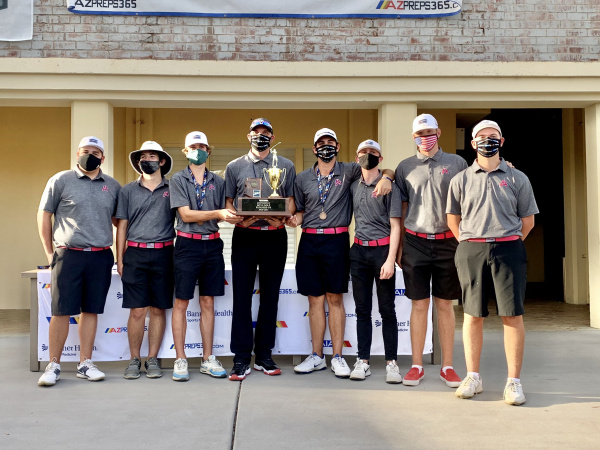 (Arcadia/Andy Morales/AZPreps365)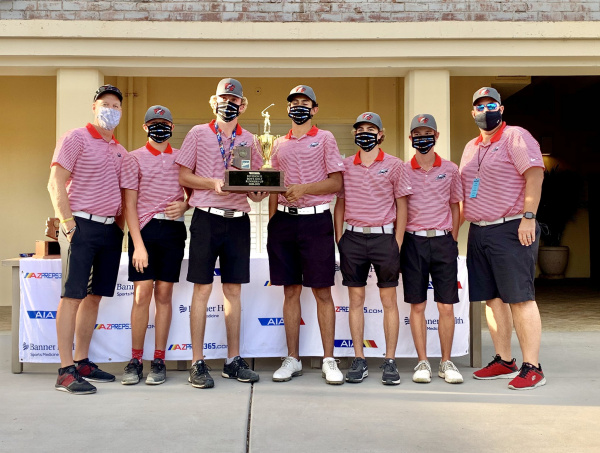 (Williams Field/Andy Morales/AZPreps365)
LINK: FREE PHOTOS
---