Canyon View JV football hangs on to win
November 6, 2020 by Payton Hilliard, Canyon View High School
---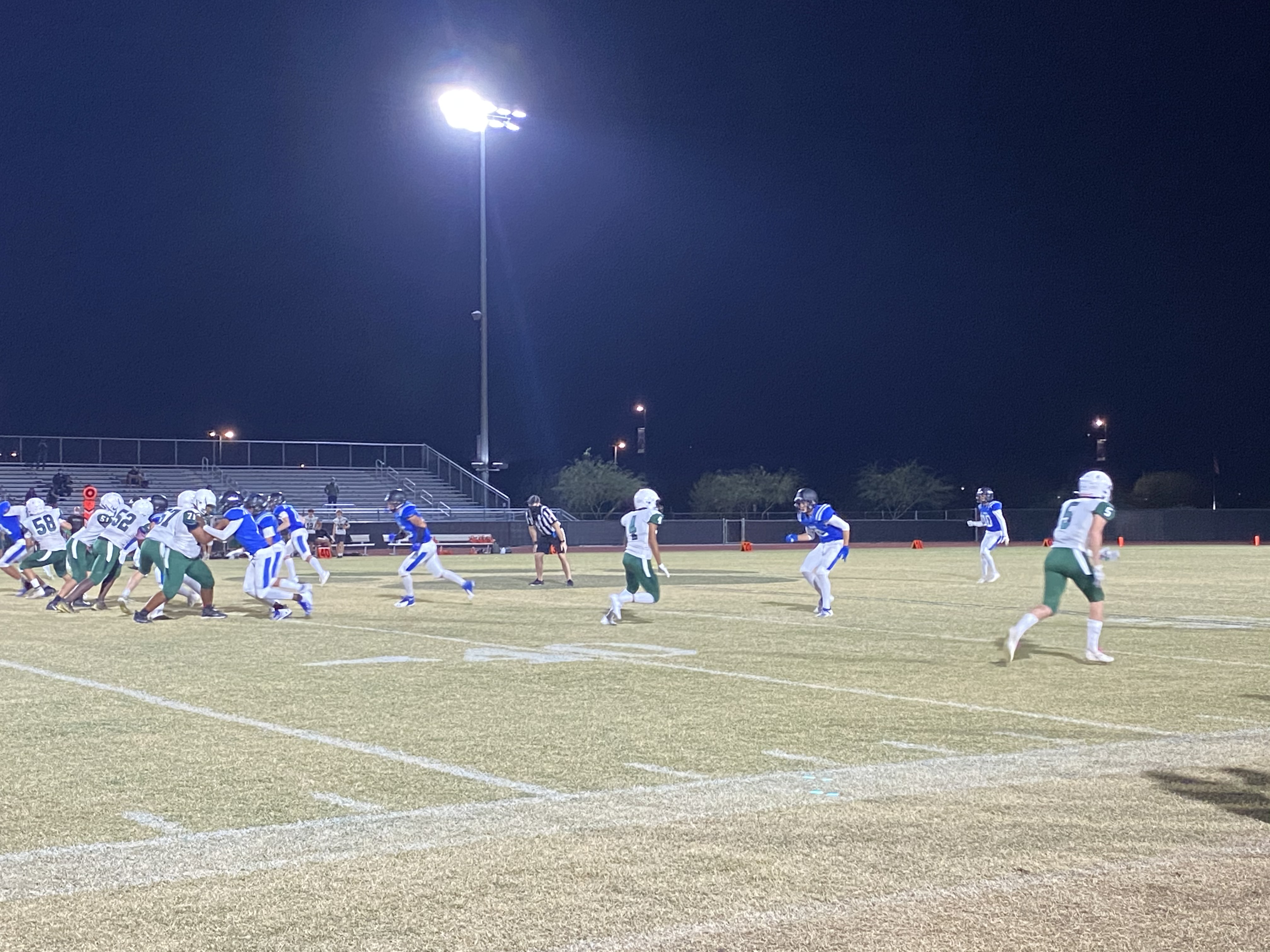 Payton Hillard attends Canyon View High School and is a member of the AIA's Student SID program.
The Canyon View Jaguars junior varsity football team picked up another home victory with a score of 22-12 over the Sunnyslope Vikings.
The first touchdown of the game came on a pass by quarterback Justin Clark to Casey Moore which made the score 6-0. During the first quarter, another touchdown was made by Sunnyslope which tied the score at 6-6. Canyon View bounced back later in the half on a long kickoff return by Casey Moore which made the score 14-6 heading into the locker room
During the third quarter, Casey Moore scored another touchdown on a punt return, which increased the Jaguar lead to 22-6. Sunnyslope scored a touchdown during the fourth quarter which made the score 22-12, but Canyon View was able to hold onto the lead.
"Defense and special teams were huge for us last night," coach Alex Huff said. "Very proud of all our players."
---