Leading Through Uncertain Times
November 12, 2020 by Elli Wolthuis, Gilbert Christian High School
---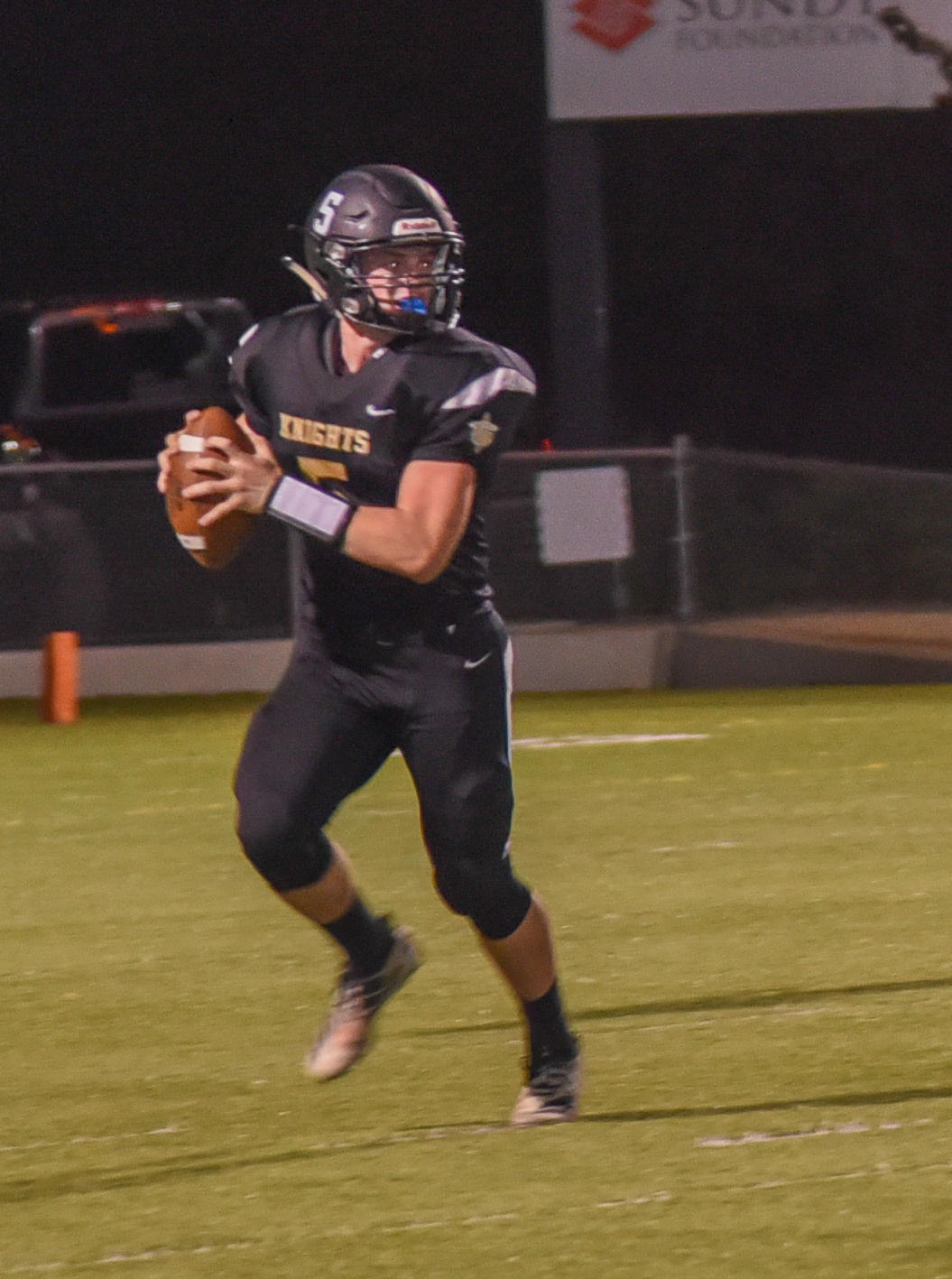 Elli Wolthuis is a journalism student at Gilbert Christian High School assigned to cover high school sports for AZPreps365.com
Captain, and quarterback of the football team, Matt Hershey, tells me about the struggles of dealing with COVID-19 and how it is affecting the 20-21 football season, but also the benefits of it and how the team has grown closer together. With their 3-2 record it's hard to believe they only have one last game left. "COVID-19 definitely took a huge toll on us because we couldn't start our season until October which caused us to only have six games", says Matt, "The preseason was definitely stressful because we had no idea if we were even gonna be able to play, so we are all very thankful that we can even play this year."
What are some of the challenges of dealing with COVID-19 during the season?
Matt says, "It is definitely not fun to have to wear a mask all the time and having to be spread out along the sidelines, but things could definitely be worse. It is also stressful to be thinking about someone getting COVID-19 and then having our season cancelled."
How does it feel to be captain this year, especially as a junior?
"I feel honored to be a captain for the team, especially during a year like this, so I can be a great leader for those who are stressed or nervous about the unknowns of COVID-19. I love leading my team and showing them that everything will be okay and this season will be the best yet."
As the season concludes, captain of the football team, Matt Hershey, is thankful that they have been able to play even in these uncertain times. He has adapted well to being a leader and leading his team hopefully into playoffs. Their last game is this Friday, November 13th, which they need to win to get into the playoffs. Go Knights!
---