COVID-19 causes Desert Heights to get creative with athletic fundraising
November 13, 2020 by Kevin Redfern, Arizona State University
---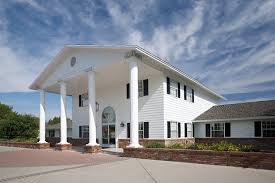 Kevin Redfern is an ASU Cronkite School of Journalism student assigned to cover Desert Heights for AZPreps365.com.
High school sports in Arizona are in full swing for the fall season, and the winter season is creeping up soon. Coaches and players did everything possible this offseason to get on the field or court during the pandemic, but the school staff and administration that pulls the strings for athletics had lots of work to do.
At Desert Heights Preparatory Academy in Glendale, the athletic department got creative in order to attempt to match normal profits essential to the department.
In a normal year, varsity games would pull anywhere from $250 to $600 per night in profit from ticket sales and concessions, said athletic director Courtney Martin. All of this money goes back into the athletic department to cover referee fees, rental fees, transportation costs, among others. This year, attendance is cut in half at varsity games, and there are no concessions.
"Just from a safety standpoint we had to stop (concessions), which was a huge hit for us," Martin said.
Assistant athletic director Marissa Robles found success orchestrating a restaurant night for the athletic department, which was a successful alternative to concession sales.
Desert Heights traditionally does a lot of fundraising through its athletic department, and the students are not strangers to helping out. Justyn Gall, a senior basketball and baseball player, normally would be someone working the concession stand or taking tickets.
"I do a lot for the school, I don't mind helping out," Gall said.
Because Desert Heights is a smaller school, they do not have a booster club specific to the football team or any other sport. Instead, all sports have "an equal pot to pull from," Martin said. The result is that each student who makes a team at Desert Heights has to pay a participation fee, something that the athletic staff fears drove away students from playing sports during the pandemic. This led to a dip in participants playing sports.
"Sometimes families don't want to express their financial issues because of COVID," Martin said, "so you might see less kids try out because they can't afford it."
However, Desert Heights does have a variety of scholarships and sponsorships that go toward helping kids cover participation costs. That money ultimately gets filtered into the athletic department at the courtesy of donors.
"We have found these programs to be more successful this time," Robles said. "People are kind of in a giving mood."
Robles also mentioned a deal Desert Heights made with the broadcast streaming system Pixelott, which streams games and gives local sponsors the opportunity to advertise on the platform, generating revenue for the school.
"It is a bonus on both sides," Robles said. "You can watch the game if you are unable to come, and you can also get the word out for your business and company."
According to the AIA, Maricopa County has not met the specific metrics to be cleared for the winter sports season, and the future of sports like basketball, soccer and wrestling is unclear.
Attendance protocol for each school is likely to stay similar when winter sports arrive.
---