Bennett carries undefeated Coconino to region title
November 16, 2020 by George Werner, AZPreps365
---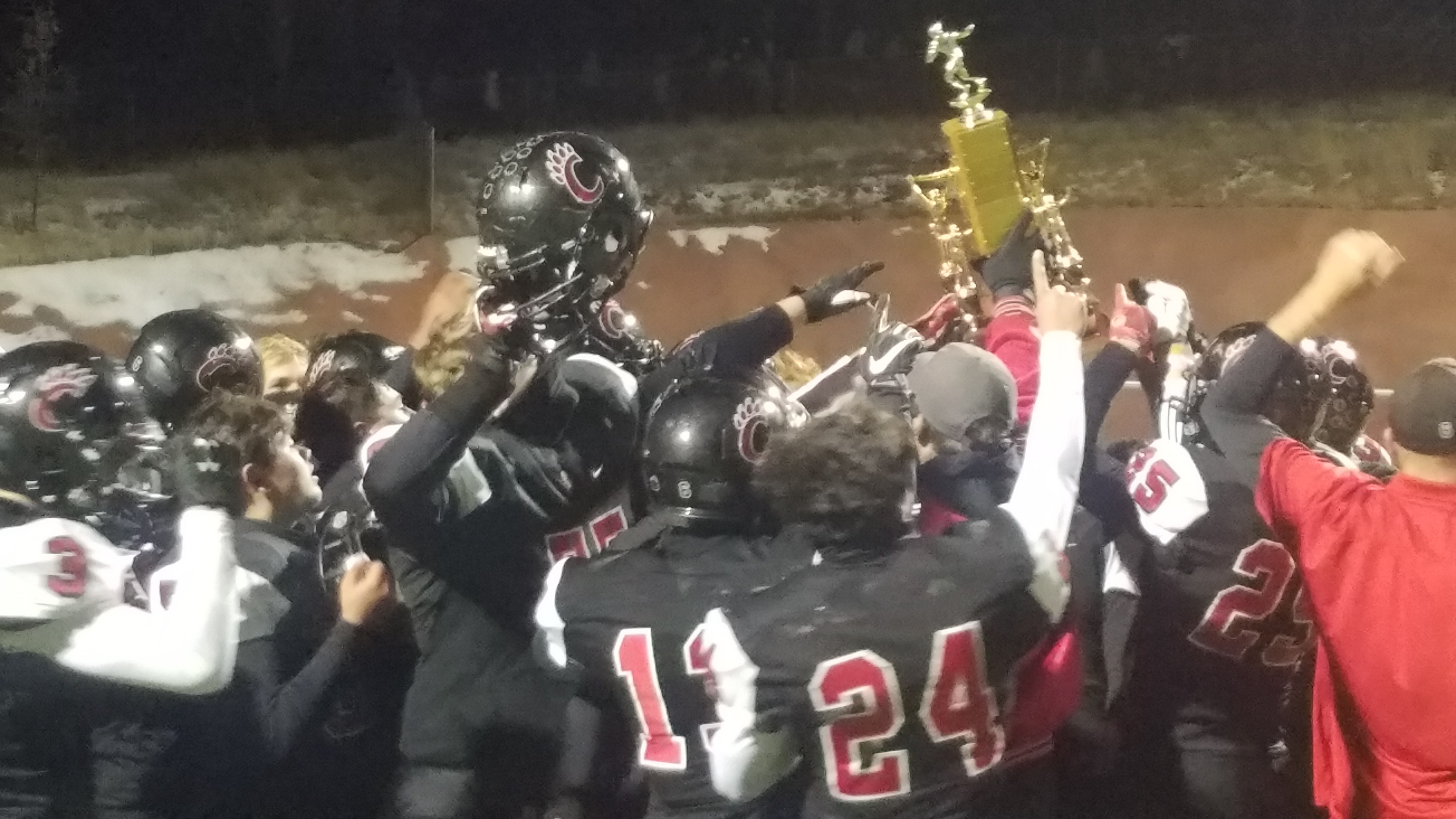 At every level of football compete dominant running backs who, eventually, are outscored, successfully scouted, neutralized by a gimmick or vastly superior defense or simply overwhelmed by the physical toll of being tackled 30 times a game.
Then there is Coconino High School all-time leading rusher Zach Bennett who, as he opens the 4A conference state tournament at 7 p.m. Friday, Nov. 20, has quietly and humbly defied all those notions in just three seasons.
"We all come out, every season since my sophomore year, and always set goals to achieve," Bennett said Friday, Nov. 13, after a 28-7 defeat of rival Flagstaff clinched the Panthers' second straight Grand Canyon Region title. "We've achieved a lot of our goals, and we've got more goals to achieve. So we keep coming out and working hard."
With another performance against No. 14 seed Estrella Foothills like the one the Panthers' senior running back had Nov. 13, in which he not only rushed for all four of his team's touchdowns but punted and even passed Coconino to its fourth straight city trophy, Bennett should look forward to making more history.
"I was really not expecting that," he said after outrushing the entire Flagstaff offense by three yards, gaining 165 on 29 carries. "Flagstaff's got a great defense."
That defense did keep the Eagles in the game the first half, but only after Bennett had run for a pair of first-quarter scores, both from four yards out. The second one was set up by a 50-yard punt return from sophomore Jacob Clouse, who found an angle down the sideline after fielding senior Luis Jaramillo's punt at the Panther 44.
Junior Marcus Salcido got half of that lead back for Flagstaff with less than six minutes to play in the second quarter, picking up a Bennett fumble and finding his own angle 53 yards down the Coconino sideline.
But Panthers head coach Mike Lapsley continued to call Bennett's number on handoffs, direct snaps, even a pass to junior Tyson Fousel that set up Bennett's three-yard hurdle into the end zone, giving the Panthers the two-touchdown lead back heading into halftime.
"It's nice to loosen some guys up, and at least make them think," Lapsley said. "That usually opens up the run game, so it was nice to throw a couple wrinkles in there and keep them honest."
Also the Panthers' kickoff returner, Bennett opened the second half with just a six-yard return to the Coconino 7-yard-line. Following his line, however, he would find the gashes in the Eagles' defense that would put them away over the next six minutes, as a 32-yard rush from the Flagstaff 34 set up his final one-yard dive with 5:48 to play in the third quarter.
"He's just a special young man, on and off the field," Lapsley said. "We talk about football being a grind: he embraces it. He loves it; he brings it every single day. The players around them feed off that."
On that drive, Bennett became the only active high school rusher in Arizona to surpass the 4,000-yard plateau. He had previously eclipsed Coconino's career rushing record of 3,500 yards set 20 years ago by former Northern Arizona University linebacker Bruce Branch.
"Props to all my o[ffensive] line, from all three years," Bennett said. "They made that record truly possible. They worked extremely hard in the gaps tonight and allowed me to get into open spaces.
"[Branch] is a great guy, a great running back. This is truly a blessing for me."
The last defense to hold Bennett under 100 yards rushing was Cactus High School's, which allowed him just 75 yards Oct. 25, 2019--a year after holding him to a career-low 39 yards as a sophomore. Of the three other defenses that managed to contain Bennett in such a way, none of them, including Flagstaff, have been able to do so more than once.
"It's not just Flag High; we take pride in running the football," Lapsley said. "We take pride in having good defense. No matter who we play, we're looking to embrace the run and open up the passing game."
This came in spite of the Eagles boasting their own 3,000-yard workhorse at running back, Jaramillo.
"Two great running backs up here," said Eagles head coach Todd Hanley, who managed to garner a No. 13 seed in the 4A tournament at 4-3 overall after a 4-2 regional record earned them second place to the Panthers. "[Bennett] is great, but we put Luis up there with almost anyone[. H]e has almost as many yards on almost half the carries."
Jaramillo ran for 131 yards against the Panther defense but needs nine more yards to hit 1,000 for the season Nov. 20 at No. 5 seed American Leadership Academy in Queen Creek.
"Our kids are excited to get in the playoffs; I think [20]07 was the last time," Eagles head coach Todd Hanley said. "So we are grateful for the opportunity [and] looking to play our best game this week."
As the third seed and lone remaining undefeated team in the 4A postseason, though, the Panthers are looking for something more, especially after an upset loss at home in the first round of last year's playoffs.
"It's been a goal from day one," Lapsley said. "I know these guys are going to come out hungry. The results from last year kind of left a bad taste in these guys' mouths, so we're going to be working really, really hard this week to get a W."
"This year, we're looking forward to trying to get past the first round, get deeper into the playoffs, and just make some noise for northern Arizona," Bennett added.
---