The BFHS Boosters play an important role in the high school football program
November 16, 2020 by Vanessa Venjohn, Arizona State University
---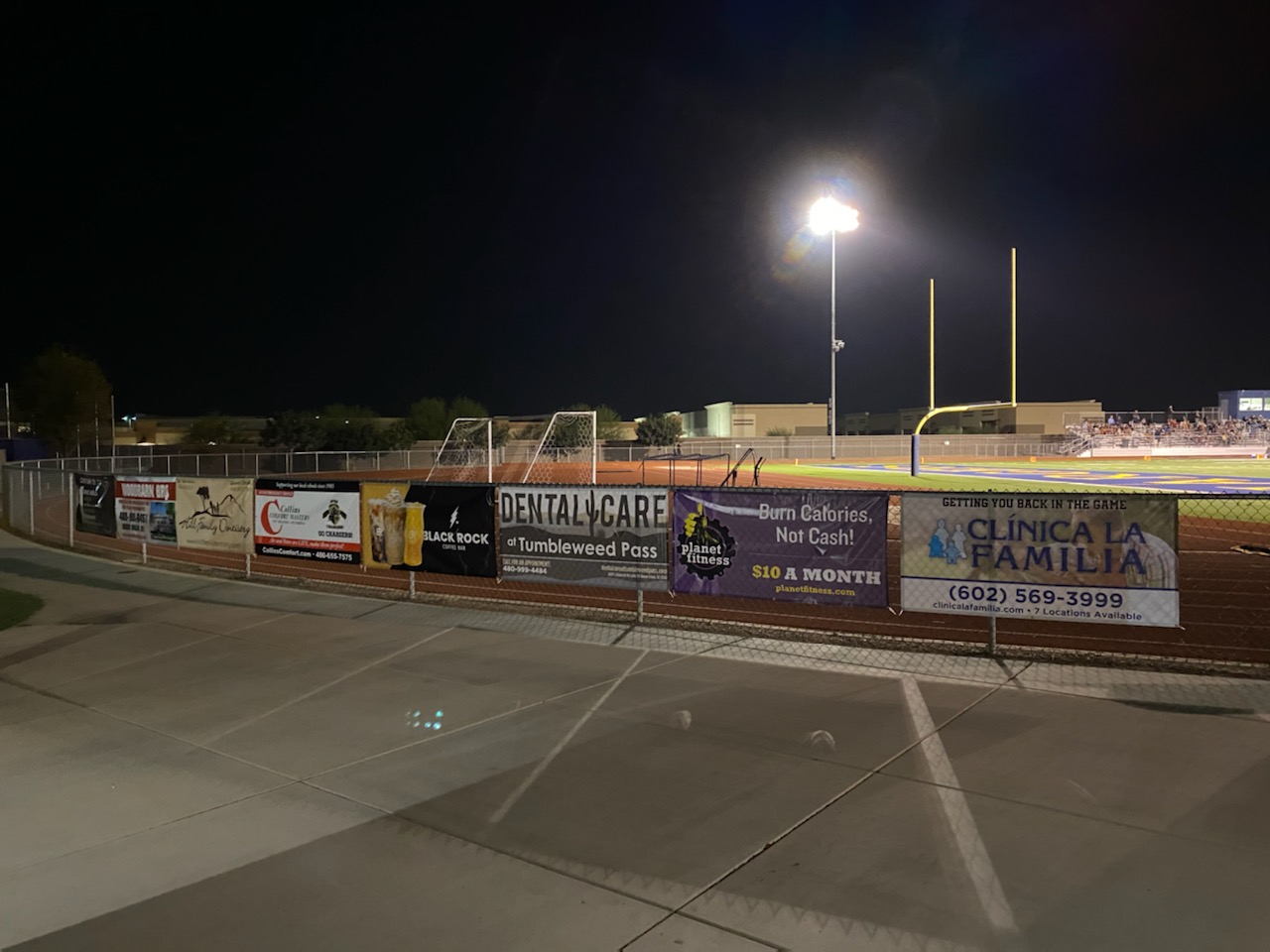 Vanessa Venjohn is an ASU Cronkite School of Journalism student assigned to cover Benjamin Franklin High School for AZPreps365.com.
The Benjamin Franklin Boosters are the "icing on the cake" for all of the high school's extracurriculars. While Benjamin Franklin provides all the funding needed academically, the BFHS Boosters are responsible for adding the extra fluff to after-school activities, including football.
The BFHS Boosters are structured as one umbrella organization, with extensions to each extracurricular. The top five officials that lead the boosters are president, vice president, assistant vice president, secretary and treasurer. Below them, each club and sport has its own booster club representative.
Football representative Wendy Parker is a new member of the BFHS Boosters, but she has eight years of booster experience through her involvement with Benjamin Franklin Middle School. Her son, a junior on the football team, inspired her membership in the booster program.
"I like being involved in my kids' lives but not so involved that I'm overbearing," Parker said.
BFHS Boosters help all BFHS sports and clubs fundraise for any necessary expenses.
The football program has participated in one particular fundraiser every year: selling coupon cards. Each player is responsible "to sell at least 20 cards," Parker said, "and that's what our goal is for each boy." Parker said selling the coupon cards is "what ends up giving [the football team] most of our funds for the year."
Along with the coupon cards, the football boosters also man the admissions table for home games and restock school vending machines. The team then receives a percentage of profit from both.
The boosters also send out a flyer to companies, asking for year-long sponsorships. Each sponsorship option includes a specific donation amount, the type of advertisement provided and the option to renew. The flyers "explain to them exactly what they're going to get," booster club president Kim Gray said. "It's all worked out for them."
Companies also have the option to donate directly to the booster club. This year, Whataburger contacted the BFHS Boosters and offered to donate money while also providing its own banner. If "a sponsor comes to us, we're not going to say no," Gray said.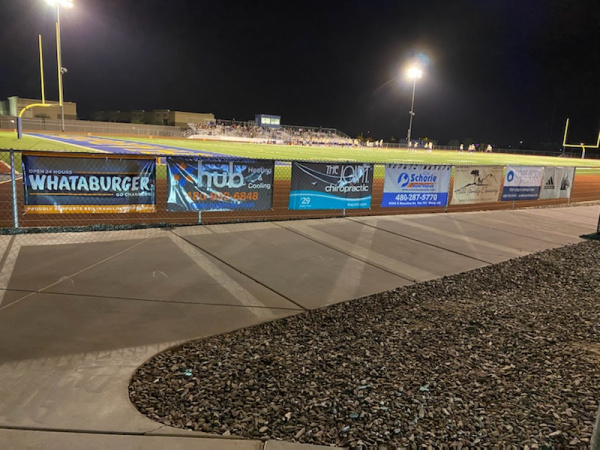 Whataburger banner hanging outside the football field (Photo Courtesy: Wendy Parker)
The fundraising helps the football team with additional expenses not covered by participation fees. Those expenses can include jerseys, practice equipment, knee pads, halftime drinks, food, senior nights and banquets. "The coach will call me and say, 'Hey, I need to replace the ties that they wear for game day,'" Parker said. "And so we provide that."
The booster club supplies everything that "the school struggles to" and "it's the fluff and stuff, the nice finishing's on the program," Parker said.
Even amidst the COVID-19 pandemic, the Chargers football team is financially set due to the program's previous booster representative. "She was great at saving money and being very frugal, and so we had some in reserve, so I knew that we wouldn't be really super tight this year," Parker said.
However, game-day fundraising has been tougher than usual. The concession stand has had a decrease in food sales. Other organizations outside of football help run the stand and receive a percentage of profits. Because of the decrease in food sales, other organizations aren't seeing the same profit they've seen in past years.
The games also are limiting fan attendance -- only 250 tickets sold per game.
"When we had 250 not all of them would come," Parker said. "So, a lot of times you have an extra 30 tickets. Well, that's $30 times five and that's a chunk of change."
COVID also has restricted team activities, resulting in a decrease in regular spending this year.
The booster club's goal is to make sure the football program has what they need to succeed. "Our main mission is just to be able to support the boys and make it an enjoyable program," Parker said. "They work so hard and we look for ways where we can celebrate their successes."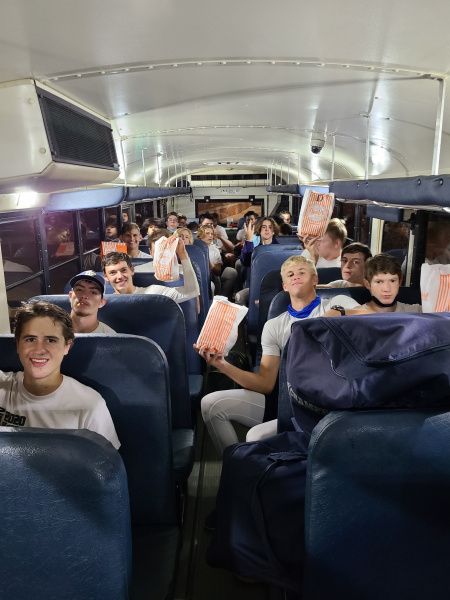 Football team eating Whataburger provided by the booster club (Photo Courtesy: Wendy Parker)
The boosters' efforts aren't underappreciated by the football coaches and team. "Our booster club plays a huge part in our football program," coach Dave Jefferies said. "They feed us team meals, halftime Gatorades and allow us to fundraise for all of our needed equipment."
Every position in the BFHS Boosters is a full-time commitment for the season. "A position like this is just a sacrifice of your time," Parker said.
"But it really does help you grow to appreciate your coaches and the other people who run the programs. It helps make you appreciate all that they do for you. And it's a way to be able to give back."
Overall, the booster club is here to help students, teachers, clubs and sports succeed throughout Benjamin Franklin. "We're here for them and their educational experience and to make it memorable," Gray said.
---