Sabrina Farias leaves her mark on Mesquite badminton
November 19, 2020 by Jude Binkley, Arizona State University
---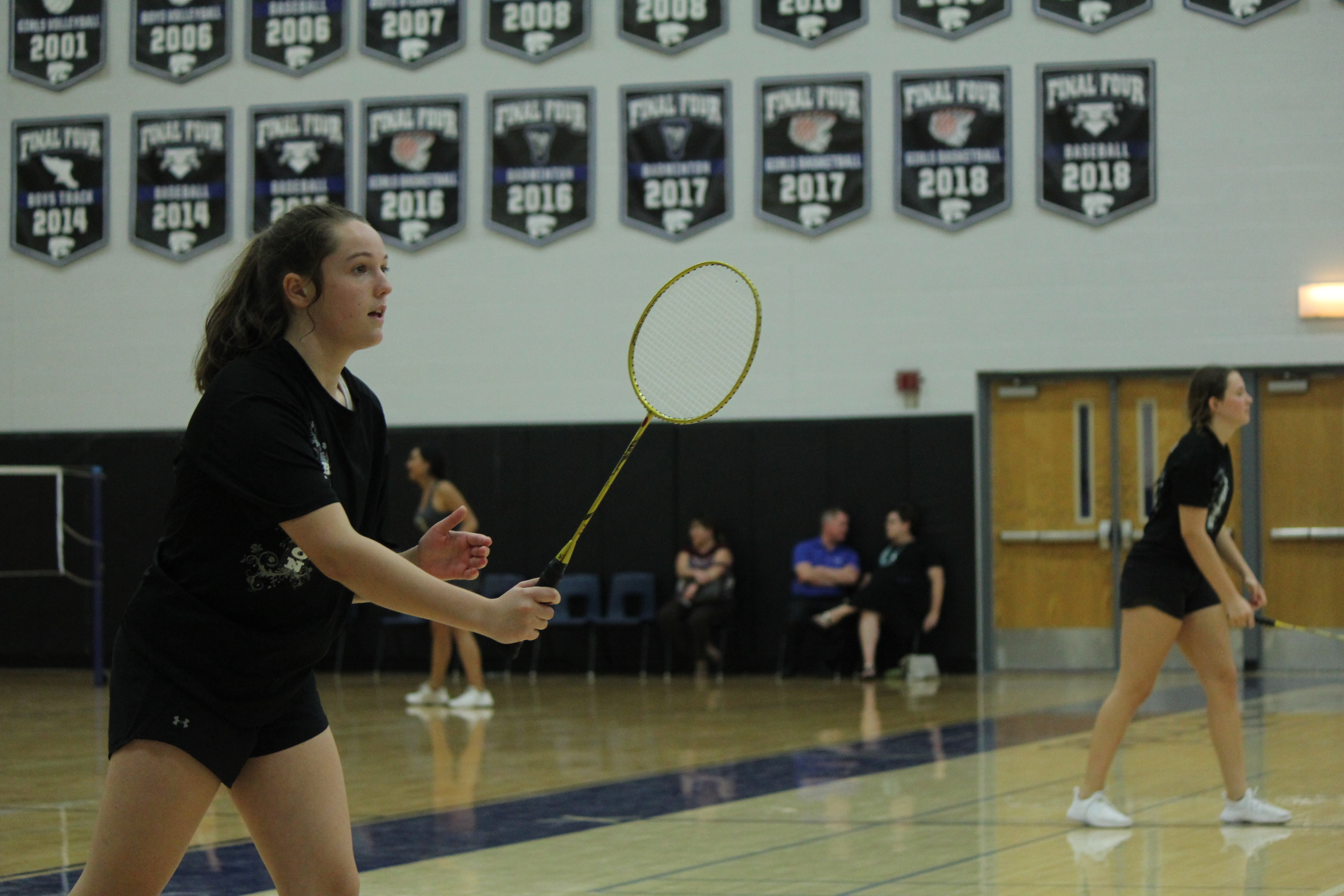 Jude Binkley is an ASU Cronkite School of Journalism student assigned to cover Mesquite for AZPreps365.com.
Senior Sabrina Farias will leave her mark on the Mesquite High badminton program, helping claim three championships, a singles, doubles and team title.
Earlier this month Farias won the AIA Division 2 Singles Championship in three sets. This adds to her accolades from last year, a Division 2 Doubles title alongside Alyssa Dong, and a team championship with the Wildcats.
Farias sees both of the past two years as memorable for different reasons. During her junior year, Farias enjoyed the camaraderie with her teammates and coaches. She likens their team championship to the culmination of three years of hard work.
"With the coaching staff and the girls, it became more than just a sport," Farias said. "That's easily what meant the most to me, because of the girls, the coaches and everything else. It really showed me a different level of competition that I didn't really know that badminton could have, and I'm really thankful for it."
For this season, the team supporting Farias looked very different. With the newer varsity roster, Farias took a position of leadership alongside senior Brianne Campbell.
"The new varsity girls that came in cared just as much, they were just as passionate," Farias said. "It made me want to keep going and to compete and challenge myself."
Farias's teammates would describe her as passionate, driven and someone who cares deeply about badminton.
Farias started playing badminton as a freshman. Her older sister, Rebecca, played on the team and helped teach her the game the summer before her first season.
She also attributes previous coach Mark Hanna as a big influence in helping develop her game.
The coaching staff helped Farias climb her first year and had her ready to start playing varsity as a sophomore.
Hanna stepped down from coaching following last year's championship. With COVID-19 and uncertainty with coaching, the season was in jeopardy until Mesquite teacher Joshua Anson stepped in at the helm of the program.
Farias helped run drills to help out with the coaching transition and Anson got to see her abilities on the court firsthand.
"She just puts in an insane amount of work," Anson said. "She's incredibly dedicated and driven, she's a really smart person so she's able to combine those. And the hard work and being to analyze the game as she's playing, she's able to kind of see her own strengths and weaknesses."
Anson praises Farias's ability to adjust during games, utilizing her powerful smashes while staying open to switching strategy based on the game.
He also calls Farias an innate leader who sets the tone for the team.
"She's very outgoing and naturally a leader," Anson said. "Overall we're going to miss having her on the team."
Farias plans on studying computer science at Arizona State after she graduates; a decision not uncommon for her family, as her three older siblings and both parents were all Sun Devils.
Farias is thankful for her teammates, coaches and parents for supporting her throughout her time at Mesquite. She's also thankful for the sport as a whole, which has been a constant for her throughout this year.
"With COVID going on, honestly, badminton is the only consistent thing that I've had, that I've been able to come to," Farias said. "So although it had a rocky start because of it, I really think it helped us get closer together and it made me appreciate the time I had with them."
---