Eastmark Firebirds have high hopes for first varsity season
November 20, 2020 by Collin Ring, Arizona State University
---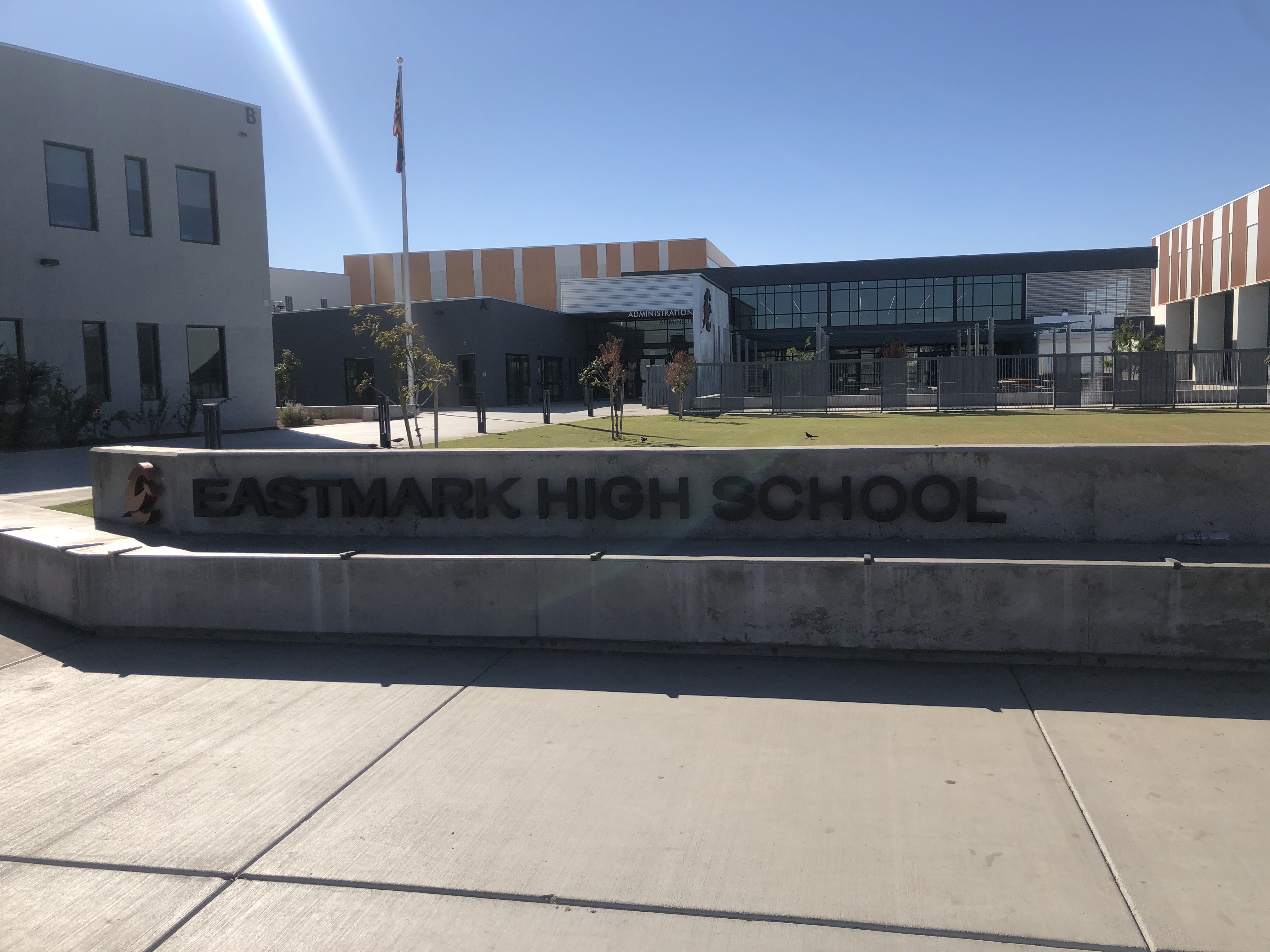 Collin Ring is an ASU Cronkite School of Journalism student who covers Eastmark High School for AZPreps365.com.
The Eastmark girls basketball team has anxiously awaited its first varsity game, which was originally scheduled for early December.
However, the AIA recently recommended delaying winter sports until at least January. This news crushes the Firebirds, but no matter when their first game occurs, the team will be ready to get things going under coach Wayne Brimley.
Eastmark athletic director Kraig Leuschner has only great things to say about the Firebirds' first girls basketball coach.
"Wayne has been a tremendous addition and is ready to get his program rolling," Leuschner said. "He has a long background of coaching in the East Valley."
Brimley looks forward to the challenges at Eastmark. He has coached for about 15 years at different junior highs and high schools around Arizona. Impressively, Brimley has led his teams to five state championships in four different sports. Creating this Firebird program from the ground up, Brimley has noticed opportunities to improve his program and he is extremely excited to begin.
"Being at a new program is very unique," Brimley said. "The uniqueness about this is that we have the junior high right here on our campus. So, as a junior high and high school teacher, I get the opportunity to talk to the junior high kids and tell them to come out for the team, even if they haven't played before."
Although the school is young and lacks a senior class, Brimley sees no disadvantage with age, and he looks forward to competing. His team consists of many freshmen and a few juniors and sophomores as well.
"In basketball, if you have talent, you can make talent work no matter what age they are," Brimley said. "Sometimes it takes younger kids with better talent to help the older kids understand what they need to do. So, no, I don't view us as being disadvantaged at all without seniors."
The unity in the basketball program at Eastmark high is evident. The boys and girls teams work together to create one large family. They are spending time together throughout the season and the plan is to have practices with one another. Michael Taylor, a coach on the boys team, is pleased with the direction these young programs are heading and is glad they are in this together.
"We're trying to make one big program," Taylor said. "We don't want a girls versus a boys team here at Eastmark. We want the teams to work together to create a family."
With the boys and girls working together to improve, Taylor is confident that the Firebirds will be making quite the statement in their inaugural varsity season.
"I'm expecting a lot," Taylor said. "We are really young, but we have a lot of kids who want to compete and fight and we're ready to get started."
Although the start of the season isn't official, one thing is for certain: Brimley comes with the knowledge to build a long-lasting winning culture for Eastmark.
"It's always exciting to be the first," Brimley said. "Doing it for the very first time; nobody else will be able to say they did that. It's a memory that will last forever and these girls will remember it their whole lives."
---