Coronado excels through its National Coaching Certifications
November 21, 2020 by Mikayla Nagl, Arizona State University
---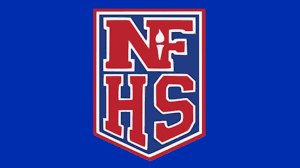 Mikayla Nagl is an ASU Cronkite School of Journalism student assigned to cover Coronado High School for AZPrep365.com
The National Federation of State High School Associations (NFHS) is a way of inspiring coaches to achieve a certain level of certification. Just like anything else, individuals must meet high standards in order to succeed in their profession, yet Coronado has properly displayed their vast number of certifications in order to be an educator at their school.
"NFHS is constantly updating their site and giving coaches more knowledge. I'm proud to be part of a staff that makes this a priority. All of the sports programs at Coronado will be better equipped because of these certifications," said Donald Spaniak, the school's baseball coach.
The NFHS coach certification program has two different levels -- the Accredited Interscholastic Coach (AIC) and Certified Interscholastic Coach (CIC) certifications. There are various qualifications used for each type of certification and make up the validation used for coaches.
Coronado is now up to a total of 54 certifications as well as 425 NFHS courses completed and has almost earned its national certification Level 1 and Level 2 as a school, according to Athletic Director Anthony Miller.
The AIC is a Level 1 certificate and the CIC is a Level 2 certificate. All these certifications have improved the students and staff of Coronado.
John Rivera, the Administrative Support Technician for Athletics, has seen first-hand the benefits this program has brought to the athletic department. He explained that the certifications have made the department stronger, and holds coaches more accountable.
"It's been impressive to see the level of commitment from each of them as we strive to complete this goal," he said.
This program not only benefits head coaches but all coaches across the board in order to make the athletic department even stronger.
Coronado hopes to push the relationship development between athletes and their coaches. More educators are pushing for these certifications to be a staple across the board. The certifications provide the school with tools to better develop the athletics department overall.
When working with athletes "these certifications keep a coach as current as possible regarding the execution of proper instruction that can assure the on-going development of the student-athlete in every respect -- physical, psychological, social and emotional among other attributes," said Carl Tichenor, Coronado's track and field coach.
The NFHS has allowed for coaches to open their minds to other coaching methods and this has benefited the players because of how much these courses have to offer. "This knowledge allows us to help our student athletes better and allows us to be more confident as coaches," Spaniak said.
It is a necessity for coaches to take these NFHS courses when they are working with student athletes, according to Spaniak.
Coronado is also going to apply for the NFHS Honor Roll which is a national recognition program designed to promote professional development for high school coaches through the completion of 90% of certain courses. Miller said this shows how much the Coronado coaching staff is committed to its students.
The NFHS has specific courses and the requirements for each state vary, but Miller has gone the extra step and has made it a requirement for coaches to take as many courses as possible in order to become a better athletic community.
Tichenor describes Miller's requirements as "easy and necessary." The staff at Coronado is dedicated to the personal growth and development of their athletes. These courses, he said, emphasize "new developments, innovations, strategies or ideas involving [...] discipline that [...] can be communicated to the student-athletes under his/her charge and contribute immensely to their own personal development."
"I was thrilled that Mr. Miller wanted all of his coaches to achieve these certifications," Spaniak said.
Coaches at Coronado have shown their dedication to the school's athletic department as well as its students by taking extra steps to ensure that they accurately and adequately can help them excel in all fields. The NFHS certifications are just the beginning.
---