Vets lead, freshmen follow as Hamilton tops Perry
January 19, 2021 by Les Willsey, AZPreps365
---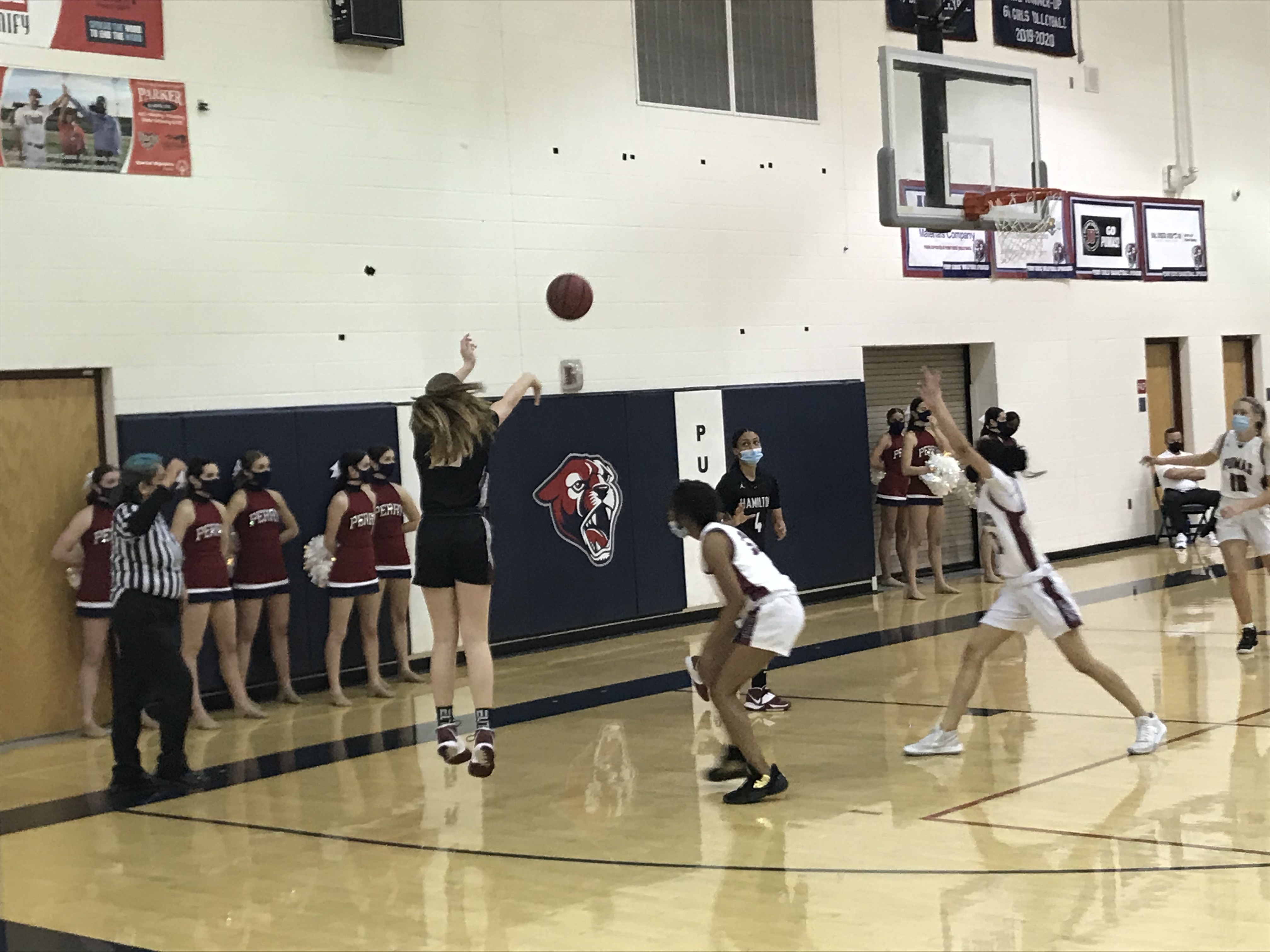 Hamilton girls basketball coach Trevor Neider brought veteran players to his opening night lineup starting five seniors - two with all-region pedigrees in Graciela Roybal and Amyah Reaves. The shock in the Huskies' 75-53 triumph over 6A Premier Region rival Perry was the production from two freshmen off the bench.
"I didn't know that was coming, didn't know we were going to get this from them," Neider said after watching frosh Savanna Creal and Breanna Sommers combine for 28 points off the bench.
Creal netted a team-high 18 points and Sommers added 10 among five players who finished in double figures. Creal was instrumental in helping break open a tight game late in the first quarter. A 10-7 lead with three minutes left in the first period was 19-9 after one quarter with Creal securing a quick seven points in her varsity debut. Nine more points in the second period helped the lead at intermission grow to 46-25.
"We weren't expecting that from them," Perry coach Mike Curtis said of the Husky freshmen. "We ended up taking a lot of punches in the first half. Didn't start fighting back until it was too late."
Joining Creal and Sommers in double-digit scoring for last season's 6A runners-up were Reaves with 12 points (all in the first half) and fellow seniors Amari Burnette (12 points) and Vanessa Washington (10 points). Hamilton's pressing defense from one end of the floor to the other was on display with the guard trio of Roybal, Reaves and Burnette leading the charge.
Perry's 2021 debut was left to two returning players of note after pretty much its entire starting lineup from last year opted to go their separate ways. Nicole Smith and Gabrielle Schwartz were intergral parts of last year's semifinal run. Neither was able to score in the first half and Smith didn't get untracked until the final period when the Huskies' lead reached 65-34.
Sophomore Khamil Pierre led Perry with 15 points - 13 in the first half. Foul trouble plagued her in the second half and she fouled out in the early seconds opf the final quarter. Perry showed spunk in the final period cutting the lead to 17 with energetic play .
The teams return to play on Friday with Perry visiting Chandler and Hamilton hosting Xavier Prep. Teams normally don't begin a season with region contests but this is no normal year. Schedule adjustments flipped a couple week of game at the end to the front of schedules.
---