HIghland's lethal 3rd quarter destroys Red Mountain, 75-36
January 25, 2021 by Les Willsey, AZPreps365
---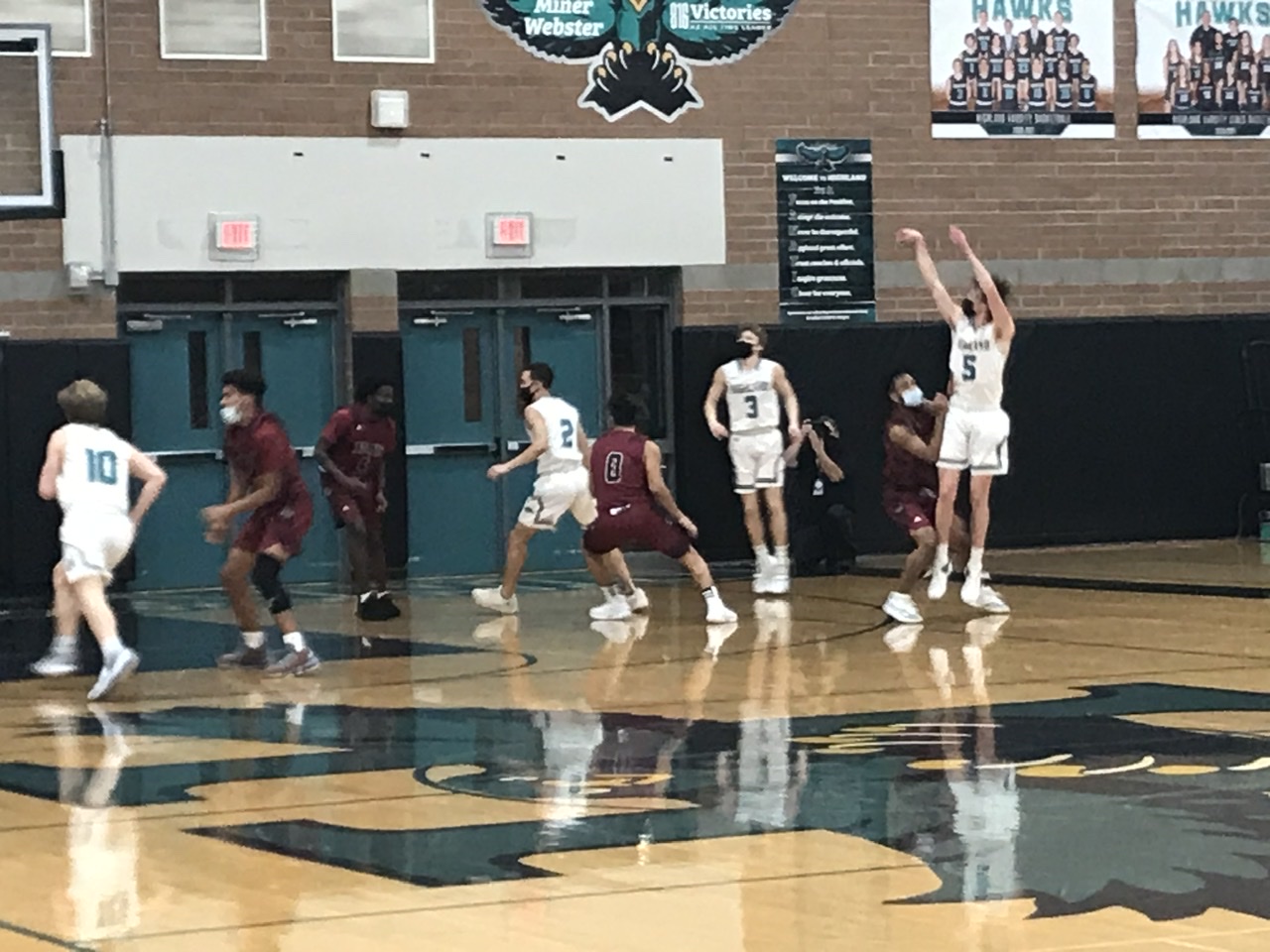 Highland's shooting eye was pretty good in the first half of its Monday night game with Red Mountain.
Making 16 of 34 shots from the field helped weave a 34-16 lead at halftime. Their third-period marksmanship made the first half look like a slump.
Sinking 14 of 18 field goals (4 of 5 from 3-point range), Highland recorded an easy 75-36 victory in a 6A non-region game at The Nest.
Highland won its third game in a row to move to 3-1. Red Mountain fell to 2-2.
"No doubt we shot it well, "Highland coach Todd Fazio said. "I was more happy how we defended. We're not big, and we have to work extra hard rebounding. We did that well, too, and it led to a lot of easy baskets."
The 47 percent shooting from the field the first two periods paled in comparison to the third stanza's sizzling 78 percent. Three starters and a reserve managed to score in double figures for the hosts. Two seasoned varsity players were at the top of the scoring list for Highland. Junior AJ Riggs led with 19 points - 9 in the first half and 10 in the third period. Fellow junior Mason Knollmiller did all his scoring (15 points_ inside and was quite active on the boards. Senior Jake Stitcher (12) and sophomore Jace Adams (12). Adams points were all via threes (4 of 5).
Highland's starters were long gone after three quarters as the Hawks bumped their advantage to an insurmountable and running-clock edge of 66-27. The Hawks wasted little effort in dribbling in the half-court, moved the ball quickly and often got good shots because of it. They crashed the boards and on nights like Monday, everything is going to go right.
"When we're shooting like we did early, I kind of thought it was going to be our night," Fazio said.
Red Mountain has seven seniors on its roster and three started. A fourth would have, but an injury shelved post Evan Svoboda. That would lead some to believe the Mountain Lions are a seasoned bunch.
"We have guys even though they are seniors, don't have much varsity playing time coming in," Red Mountain coach Chris Lemon said. "It's a good group. But they have to learn to be able to pick it up every night."
Red Mountain had one player reach double figures with senior Bennett Moore finishing with 10. Red Mountain's next game is Tuesday night at home vs. Skyline. Highland plays again Wednesday on the road at Valley Vista.
---