Mountain Pointe's Williams committed to football but not done on court just yet
February 18, 2021 by Collin Mitchell, Arizona State University
---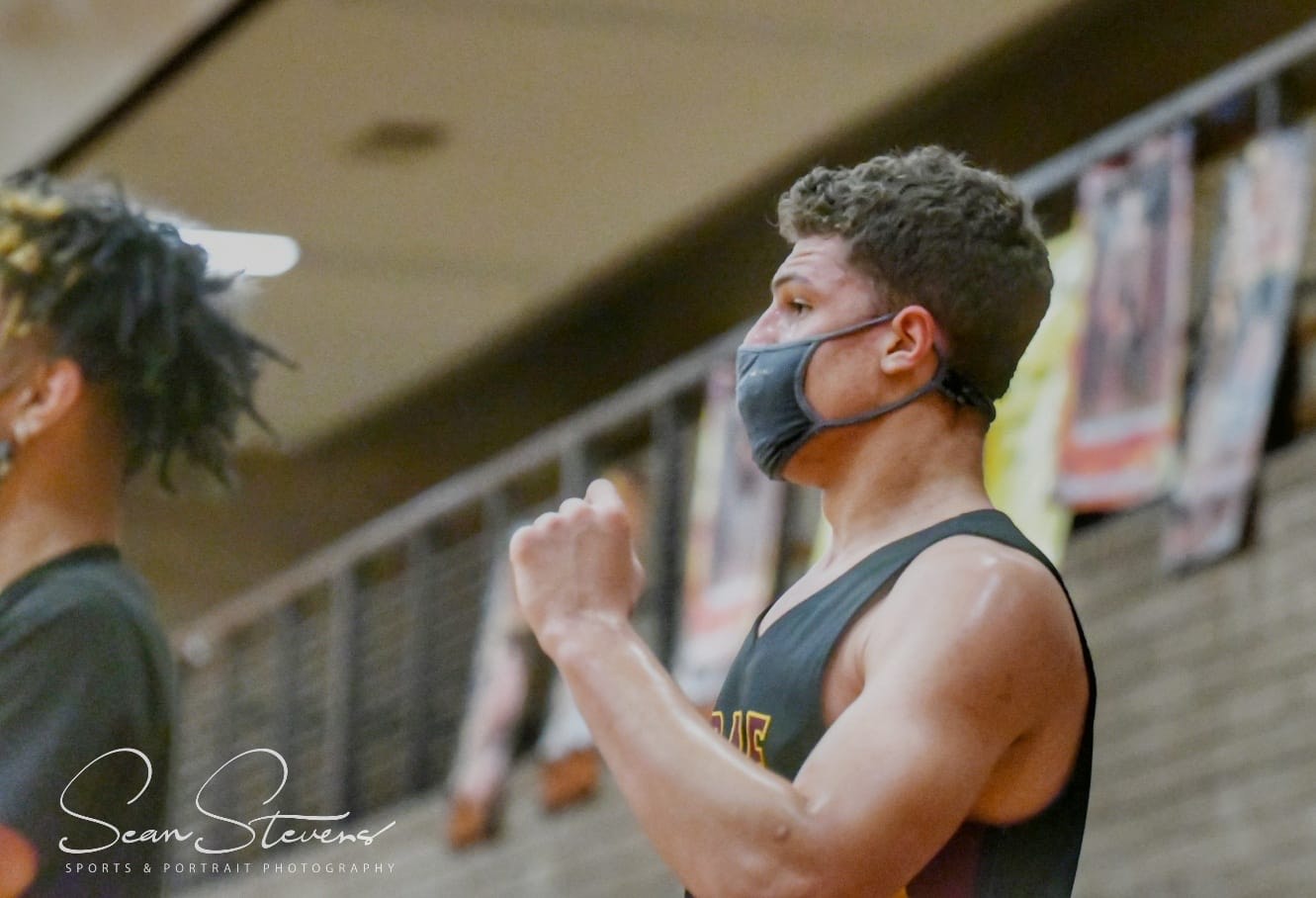 Collin Mitchell is an ASU Cronkite School of Journalism student assigned to cover Mountain Pointe for AZPreps365.com
Coming off of a junior basketball season that saw Zereoue Williams lead the state in rebounds and finish second in blocks, the last thing on his mind was playing a different sport.
Over the offseason, that changed drastically.
The 6-foot-8 senior, who hadn't put on a set of shoulder pads since the seventh grade foreboding a concussion, decided to play football for his final year of high school, joining the offensive line.
"Man, I knew it was a long shot," said Williams. "I only had one offer for basketball and the [recruiting] process was going kind of slow. I thought football might be my outlet."
Williams had a single basketball offer from High Point University. There had always been someone chirping in his ear to pick football back up and see if he could have any success given his big frame. Williams took the opportunity and ran with it, breaking his stalemate of collegiate offers.
Football practice started in August, and Williams received his first offer Oct. 1 from Florida State University, an NCAA Division-I blue blood program.
Thinking back to the emotions of that day, Williams had a lengthy pause.
"I couldn't believe what I was hearing. I was overwhelmed because I didn't think I would blow up like this," Williams said.
Williams, who helped Mountain Pointe rush for 134 yards per game, received numerous other offers including Boston College, Utah, and hometown Arizona State University.
Williams ultimately committed to the University of Utah in Salt Lake City, a powerhouse school in the Pacific-12 conference.
Along with the top-tier facilities Utah offered, Williams loved the aspect of the school having a software engineering program, something he has always wanted to study.
"I feel that Zereoue has a tremendously high ceiling," said Jim Harding, assistant and offensive line coach at Utah. "I think based on what his coaches have said about him, and getting to know him over the phone, that he has the intangibles and desires to be great."
Though Williams has had his eyes set on football ever since the offer came in, he acknowledged that he still has work left to do on the court for Mountain Pointe.
Williams has been performing up to par this season. He recorded 27 rebounds for Mountain Pointe to go along with 17 points and 8 blocks last week in a victory against Queen Creek.
"I've been playing with these guys for the past four years. We deserve to go and do something great for our school and put a banner up," Williams said.
Mountain Pointe head coach Kaimarr Price never thought Williams would opt out of the basketball season, but he made sure every single person on the team would have supported Williams with the decision.
"It's emblematic," said Price. "It's a testament to who he is as a person, and those are the type of men we want to build the program around."
Mountain Pointe is 7-3 (4-2 in region) and sitting in third place in the Arizona 6A Central standings.
Williams, when discussing the thought of the opportunity to play his last basketball game as a state champion, emotionally responded with determination.
"That would be everything. That's why I came back to do this, these are my guys," said Williams.
---