Valley Vista knocks Westwood from ranks of unbeaten
February 19, 2021 by Les Willsey, AZPreps365
---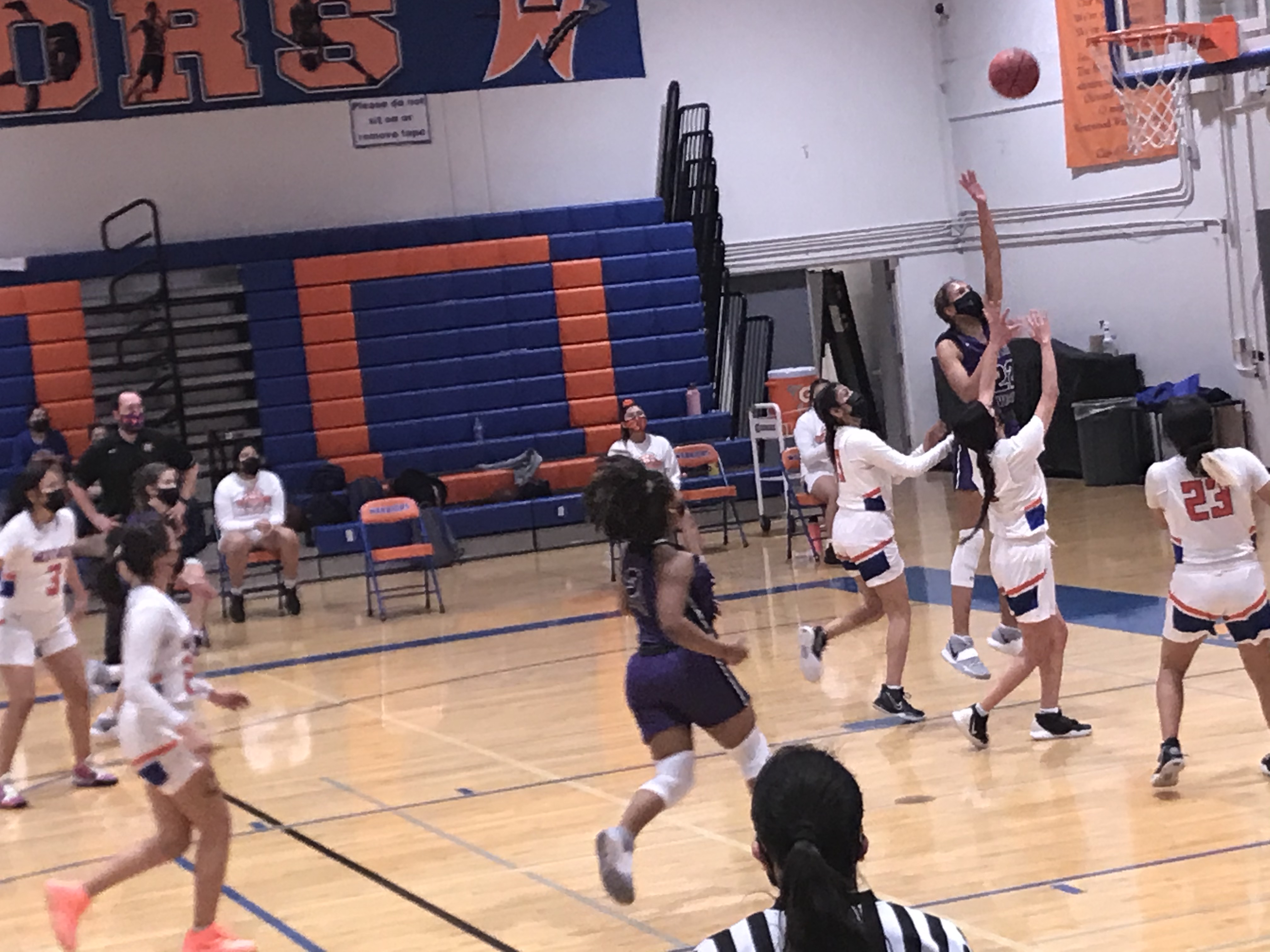 Valley Vista gave Westwood's unbeaten girls basketball team one of its few competitive tastes this season on Friday night. The Monsoon delivered the Warriors their first loss in the process.
A sturdy second half by Valley Vista kept Westwood at bay the final 16 minutes and the Monsoon walked off with a 57-39 win on the Warriors' home floor in a 6A non-region clash.
Valley Vista (6-1), playing just its seventh game with only two weeks left in the regular season, took advantage of its size to score most of its points. That size helped keep Westwood's offense off balance when the Warriors penetrated the lane. Westwood (11-1) entered play No. 1 in the 6A power rankings while the defending 6A champs were at No. 4.
With Valley Vista starting three players at least six-feet tall that advantage proved lethal by the time the second half arrived. Senior post Madison Magee led Valley Vista with 17 points and junior forward Mikela Cooper added 14 points. Senior guard Alanis Delgado chipped in 14 points, five from the free-throw line and the Monsoon's only three of the game in the first quarter.
Valley Vista, along with Sunnyslope and Shadow Ridge, lost six region games at the beginning of play when three region foes had their seasons canceled by their school district. Monsoon coach Rachel Matakas tried finding opponents to fill those openings and found it difficult.
"Several schools wouldn't play us," Matakas said. "We were fortunate to get a few who would. Westwood was one of them and we appreciate it. Their program has grown so much the last couple of years. They wanted to play us."
Valley Vista had everything in hand the first quarter building a 14-3 lead quickly and leading 19-10 at quarter's end. Westwood showed savvy battling back to take a brief lead in the second period (24-23). A 9-2 run by Valley Vista to close the quarter bumped the lead back to nine.
Two of Westwood's top scorers - senior Mya Johnson and Nikki Kinsel -- combined for 20 points in the first half. The Warriors were stymied in the second half, netting just 13 points and never made a run after intermission. Kinsel finished with 15 points and Johnson ended up with 12. Westwood connected on only 5 of 25 shots from the field in the second half. Valley Vista's guards - Delgado, Olivia Arvallo and reserve Zaria Watkins helped in containing the Warriors' perimeter game (four threes made for the night, none in the second half).
Valley Vista is back in action Saturday afternoon at home against one of 4A's top teams, Mesquite. Westwood resumes play Tuesday at region rival Mountain View.
---