Competition is everything in the Arcadia locker room
February 19, 2021 by Kobe Blackwell, Arizona State University
---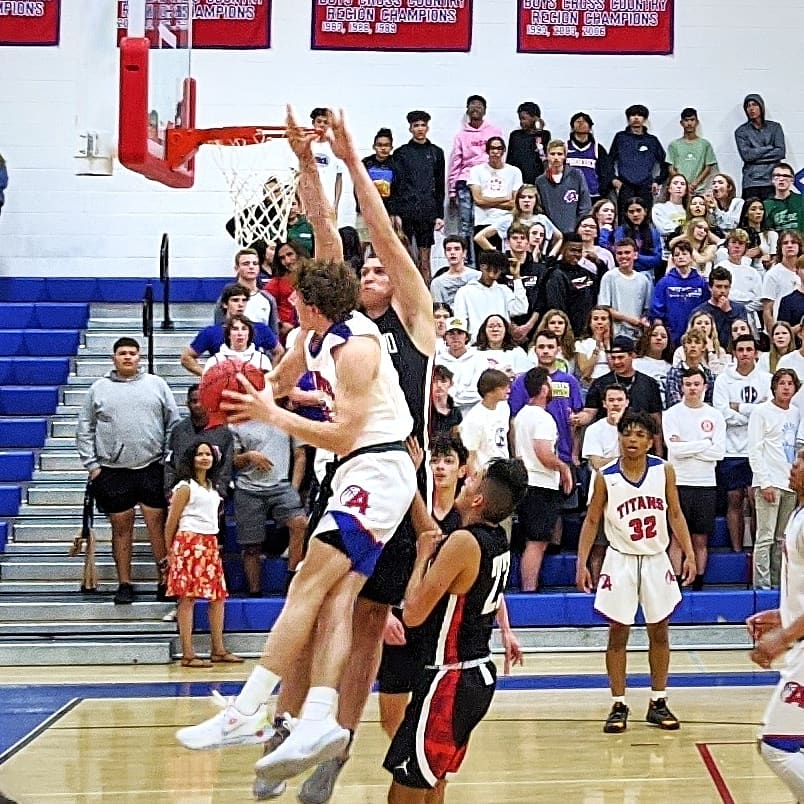 Kobe Blackwell is an ASU Cronkite School of Journalism student assigned to cover Arcadia High School for AZPreps365.com
Arcadia competes on game day as a unit, but in practice the team prides themselves on the competition between players.
Head coach Stephan Danford has embedded the competitive nature into the culture of the team.
"When you step in those blue lines it's time to compete and there are no friends. In practice we come out to make each other better every day," said Danford.
Players are also responsible for the competitiveness of practice. It is common for one player to hold others accountable to limit mistakes and improve the team.
Senior Maverick Cavanaugh praised the hard work from the second units in practice.
"Everyone is out there competing, if you are not a starter that game people are pushing the starter to be better and it ultimately helps the team," said Cavanaugh.
The Titan have lost their locker room because of COVID-19.
Off the court, the Titan's promote a family-like connection.
"It's almost like a little brother big brother situation," said Danford. "You have to earn your way in the door but once you are in the boys are here looking out for each other,".
The Titans are about business but the players enjoy each other.
Junior Luke Traynor describes the team as a "fun and competitive environment" while off the court.
The Titans have been on COVID restriction for the last 10 days limiting their time together on and off the hardwood.
Currently in the eighth seed in the 5A Division, the Titans are 5-3 and look forward to their next scheduled matchup against McClintock High on Saturday.
---