Slow start dooms Barry Goldwater in 53-33 loss
February 19, 2021 by David Payne, Arizona State University
---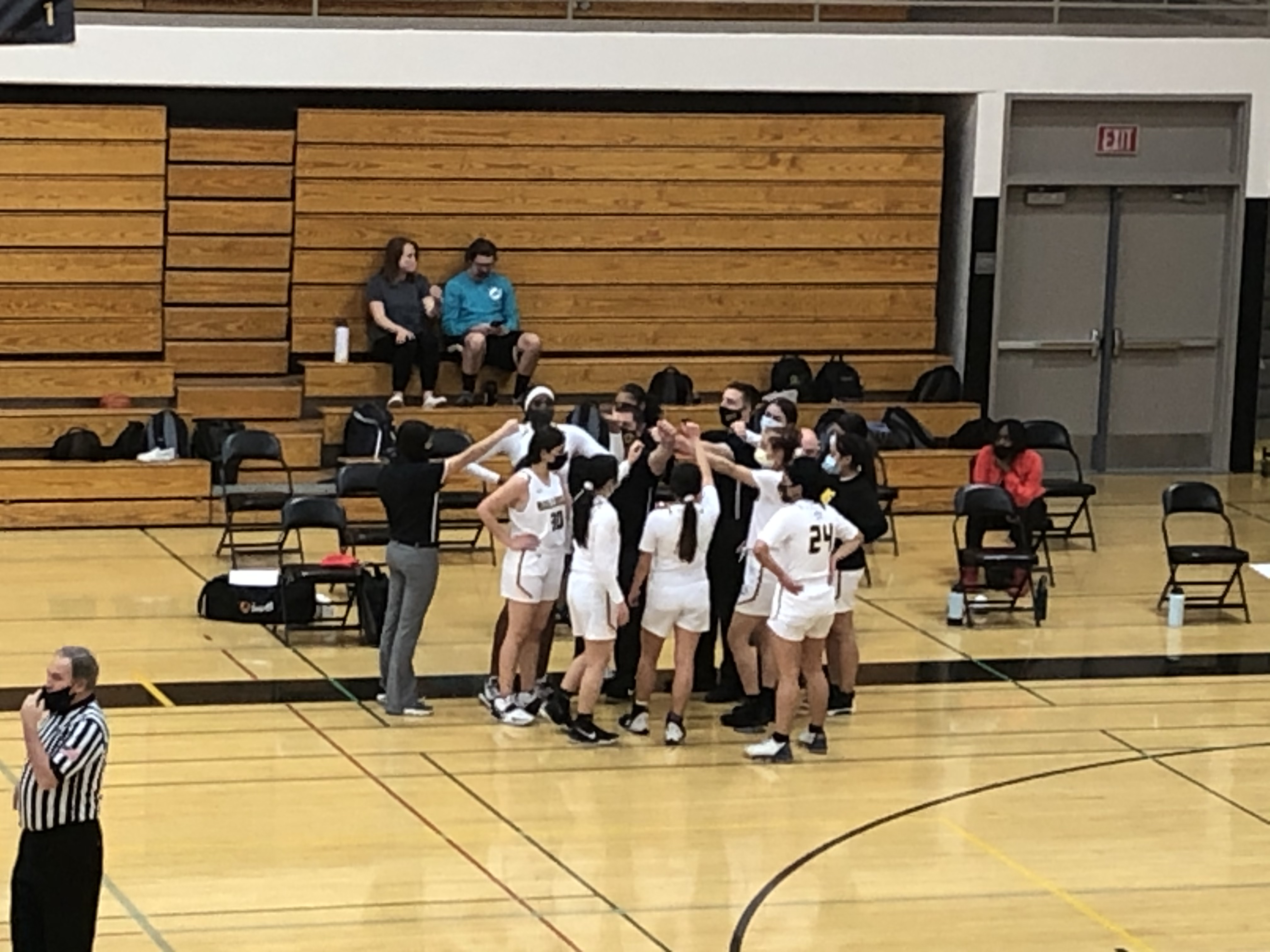 David Payne is an ASU Cronkite School of Journalism student assigned to cover Barry Goldwater High School for AZPreps365.com
Barry Goldwater High School's girls basketball team kept their heads high despite never leading in a 53-33 loss to Dysart Friday evening.
The Bulldogs (3-9) had a slow start against Dysart's full-court press defense, falling behind 20-8 in the first quarter. Dysart (5-6) had seven steals and forced six turnovers in the first half, allowing them to build a 28-18 halftime lead.
Goldwater's Aalexuz Bourne, a junior center, had 14 of her team's 18 points in the first half and she finished the game with a double-double.
Bourne is 6 feet tall and carried the Bulldogs for most of the game before slowly running out of energy in the second half. She finished with 16 points, 10 rebounds and a block.
"I knew that I couldn't give up for my team because I knew coming into the game this would be a tough team," Bourne said.
Dysart only used eight players the entire game but still managed to set the pace on both sides of the ball. Freshman guard Jocelyn Chavez finished the game with 15 points and used her quickness and ball-handling skills to manipulate Goldwater's zone defense early.
Dysart coach Dustin Borst said it's tough having a limited rotation and bench but that they stuck to their game plan.
"We usually play at a pretty slow pace. That's usually our bread and butter," Borst said. "We knew we could play kind of sped up tonight. We knew we could get them on our press and in transition a lot of the time."
The Bulldogs began slowing down Chavez and the Demons after switching their defensive strategy at halftime. Goldwater coach Brett Bowels said the changes helped them find their rhythm.
"We started kind of slow," Bowels said. "Once we switched to man, instead of getting out of our zone we played them a lot closer and better. They had a little bit of size and they had momentum but I feel like we matched that more in the second half."
Goldwater also found more success scoring when they were able to beat Dysart's press and set up their offense. Bowels said he constantly reminded his players to not give up and stay focused throughout the game.
"I just told them to settle down, run the offense and play your game," Bowels said. "I just think it took us a little to settle in."
Bowels said the team's motto for the year, "effort over excuses," which was displayed on the back of the team's warm-ups, is something he's tried hard to instill in his players. He said that effort was on display in this game and has been seen the entire season.
Goldwater senior guard Brianna Imperial said playing a season during the coronavirus pandemic has been difficult but their motto helps them stay focused.
"This year we have a better chemistry because of COVID," Imperial said. "It's brought us closer."
Riana Perez, another senior guard for the Bulldogs, said this team has a bond like none other.
"It's a bond you have to build and we have it. We've been playing together since we were little. Well, except for Lex. She was never little." Perez said joking about Bourne's height.
Dysart will play at Yuma (6-6) at noon Saturday and Barry Goldwater will host Marcos de Niza (0-12) at 6 p.m. Tuesday.
---