Brophy in command of esports competition across Valley
February 24, 2021 by Aidan Gamiz, Arizona State University
---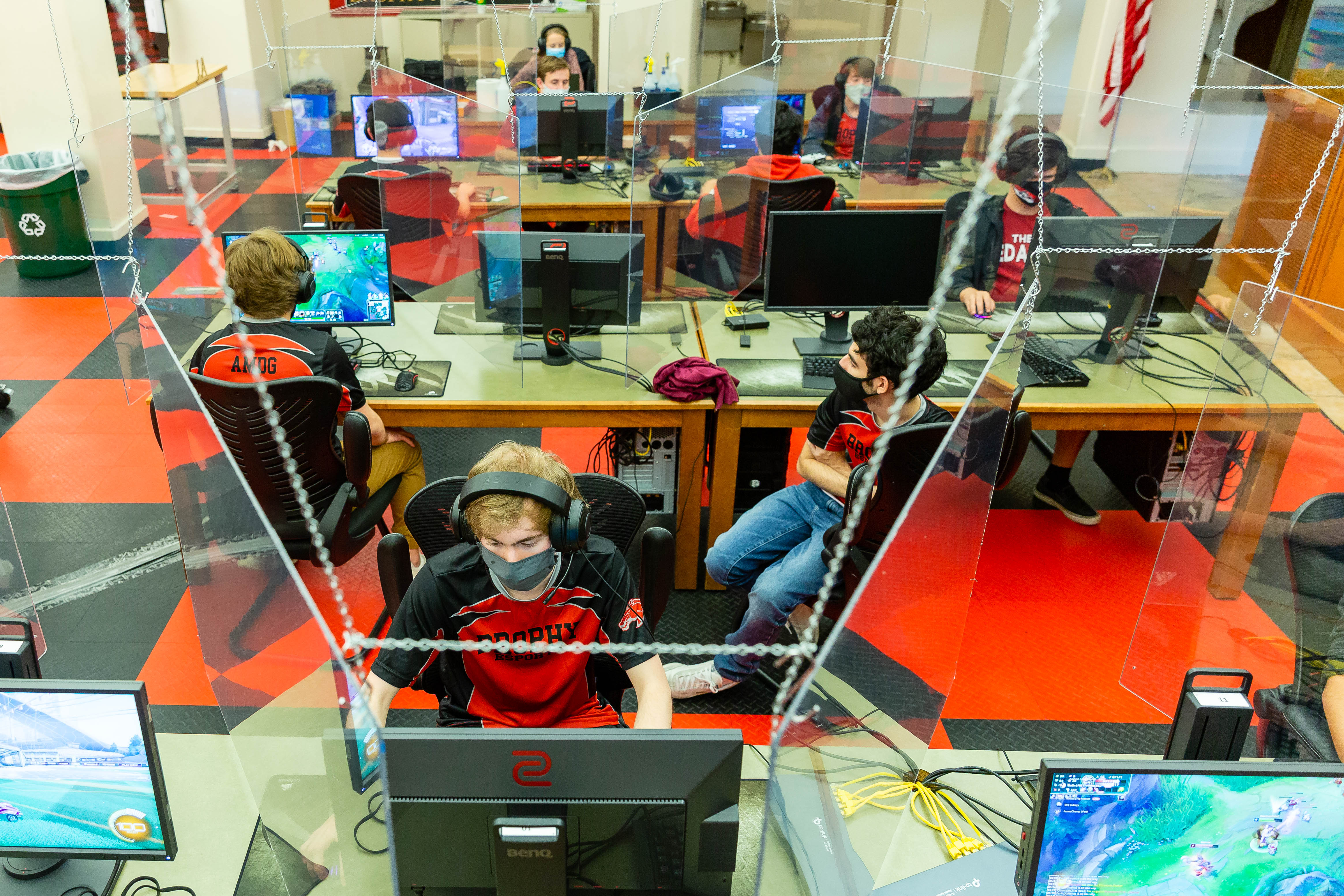 Aidan Gamiz is an ASU Cronkite School of Journalism student assigned to cover Brophy College Preparatory for AZPreps365.com.
High school esports is fairly new to Arizona, and Brophy has essentially dominated them all.
Brophy has five esports teams, including Rocket League, Overwatch, League of Legends and Fortnite, which have all won major titles.
Esports were officially introduced to high schools by the Arizona Interscholastic Association in 2019, after Shawna Khan, now the esports director at Brophy, made it her goal to bring esports to these kids.
It was never Khan's intention to become the director of esports, but when she realized no one else was interested, she leapt at the opportunity.
Khan normally works at Brophy as a registrar but she was more than happy to head up the implementation of esports.
"For me it was a personal thing because I have been playing video games since Nintendo was out," Khan said. "And to give those students the opportunity to participate in activities on campus and to get to know one another and to do it all while doing something they love, that screamed what we do at Brophy."
Ever since, Brophy has been winning titles left and right. Brophy's Rocket League team won the first AIA Rocket League championship in fall 2019 with a decisive 4-0 victory over Valley Christian.
After the spring 2020 championship was cancelled because of COVID-19, Brophy's Rocket League team claimed another championship in fall 2020, losing only one game all year in the finals against Camelback.
Brophy's League of Legends team is just as, if not more, dominant than its peers.
"Our team is actually stacked, so basically we come into most games thinking we're gonna win," said senior Gavin Holtzapple.
Brophy has come close to an undefeated season multiple times in League of Legends. Most recently, they fell short after underestimating their opponent, but they made sure not to make that same mistake again.
"For like the rest of the season, our team kinda just stepped up and we did a lot more work overall like researching other teams, practicing more, practicing better," said senior Hugh Gallagher.
That loss was a wake-up call for Brophy that focused the team and helped it win its second consecutive state title.
Brophy's Overwatch team was just as successful in fall 2020.
Although it wasn't as dominant of a run as Brophy's other esports teams, the Overwatch squad still finished the regular season in second place and beat Colorado's Cherry Creek in the Mountain Region finals, 4-1.
"I think we put a lot of hours in and I don't know that as many teams put in the hours that we put in," said sophomore Jacob Sesate.
Not many schools take esports as seriously as Brophy and aren't willing to make the same investments in coaches and an esports lab.
According to Brophy players, most other teams they compete against are groups of friends that thought competing would be fun, but not Brophy. Brophy plays to win.
Khan attributes the school's success to the skill and commitment of her players, saying it is one of the only schools in Arizona with a League of Legends team composed of all diamond and platinum-ranked players, or with an all grand champion-ranked Rocket League team.
"These guys walked in being this good and they've consistently put in the hours since then to improve," Khan said.
The 2020 Overwatch team exemplifies this. A disappointing 2019 season pushed them to put in the extra hours. They started watching tape, making sure they were prepared with different strategies and team composition and improving on their communication.
While they acknowledge their skills, some Brophy players credit their dominance to team chemistry.
"All of us have been playing together for like seven-plus years and we mesh really well," said Elijah Toelle, a senior on the League of Legends squad. "I think that because we've known each other for so long we're able to communicate and just play off each other's strengths a lot better than other teams are able to."
---