Scottsdale Prep looks to continue building successful football program
March 2, 2021 by Noah Ruston, Arizona State University
---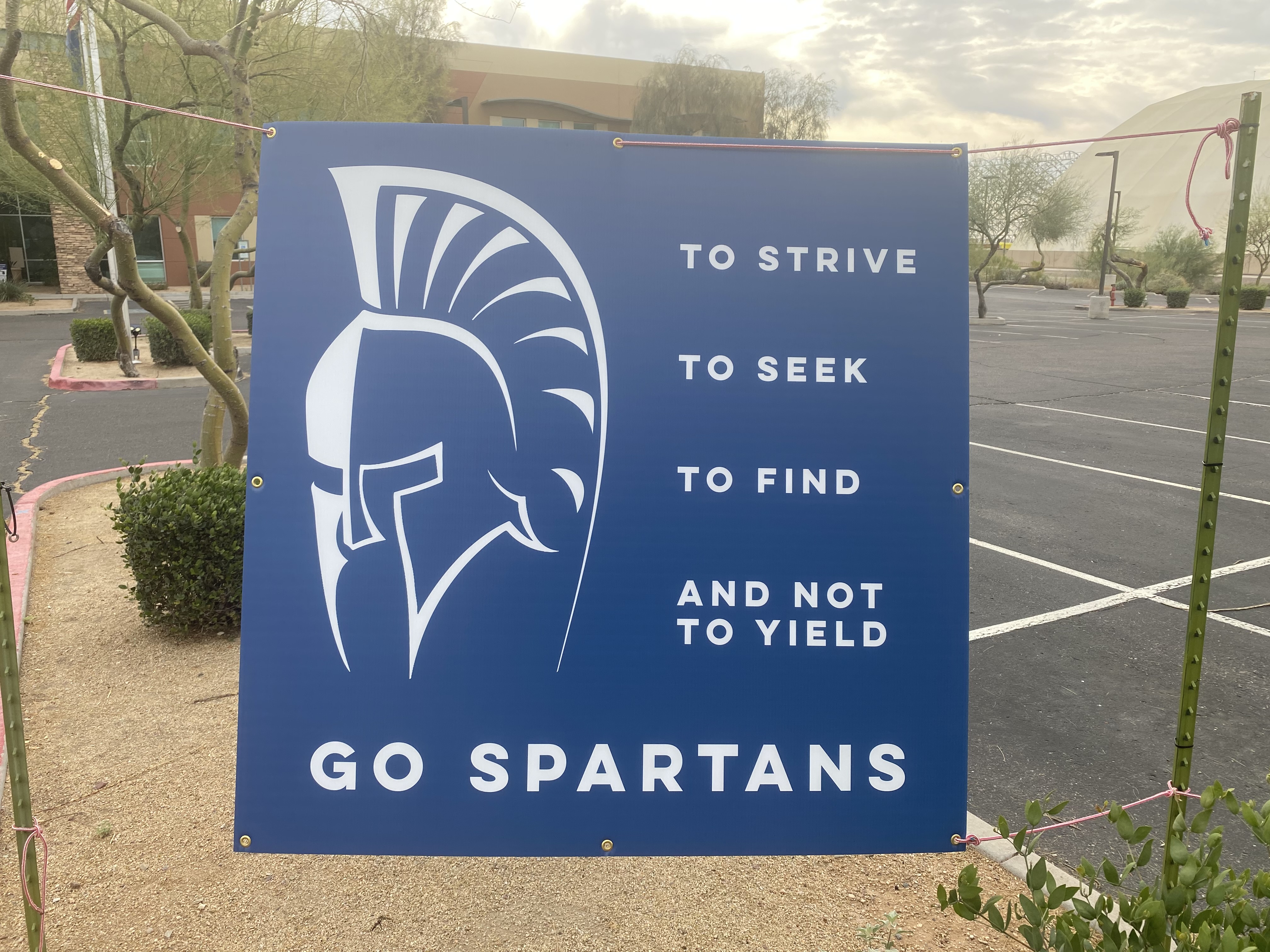 Noah Ruston is an ASU Cronkite School of Journalism student assigned to cover Scottsdale Prep Academy forAZPreps365.com
Three seasons ago, the Scottsdale Prep Spartans were 0-10, losing by an average of 28.4 points. They are preparing for spring workouts, striving to improve on last year's 6-1 season, seeking another trip to the state playoffs.
Previous seasons proved challenging for the Spartans, but their growth was evident from year to year.
"The kids learned how to win," said David Primavera. "Hopefully we can get another win in the playoffs and make the final four. When you get there, who knows what will happen.
"Our program has grown so much in three years. It stems from the dedication of the kids from their freshman to senior year, getting better and working hard."
The athletes have taught their coach how hard work and perseverance pays off. He continues to remain impressed by their discipline.
"The kids taught me that they can handle a lot, '' said Primavera. "For example, we can make things complicated and tough on them, and they will respond. When they respond, it allows you to grow as a coach to be a little bit more creative and inventive."
"There is not a lot that you can't throw at the kids that they cannot handle, as long as you are teaching them and giving them the tools to succeed."
The school had a record number of 40 students on the team for the 2020 season. Primavera believes establishing an "open" culture is the reason there was an increase in participation.
"We want kids who have never played football before high school, or kids who have played football since the fourth grade," said Primavera. "You are invited to go out and play for the team."
The Spartans are losing 10 seniors for the upcoming campaign. The coach expects a similar turnout this year, but knows it may be difficult.
"We have to really sell to juniors," said Primavera. "Our leaders who are still on the team need to encourage kids to come out."
Primavera said teaching his players has been the key for their recent success.
"It is not just getting on kids for mistakes, but teaching them how they can do better," said Primavera
"We are always trying to teach kids to get better. You sometimes get on kids when they mess up, however, you have to teach them what they can do better, instead of just screaming and yelling."
The program built upon last season's success and is hoping for another playoff appearance.
"I want to compete for a region title," said Primavera. "I expect us to be exactly in the same position as we were last year with us going to the playoffs."
---