Confidence carries Brophy to first win in season opener
March 3, 2021 by Aidan Gamiz, Arizona State University
---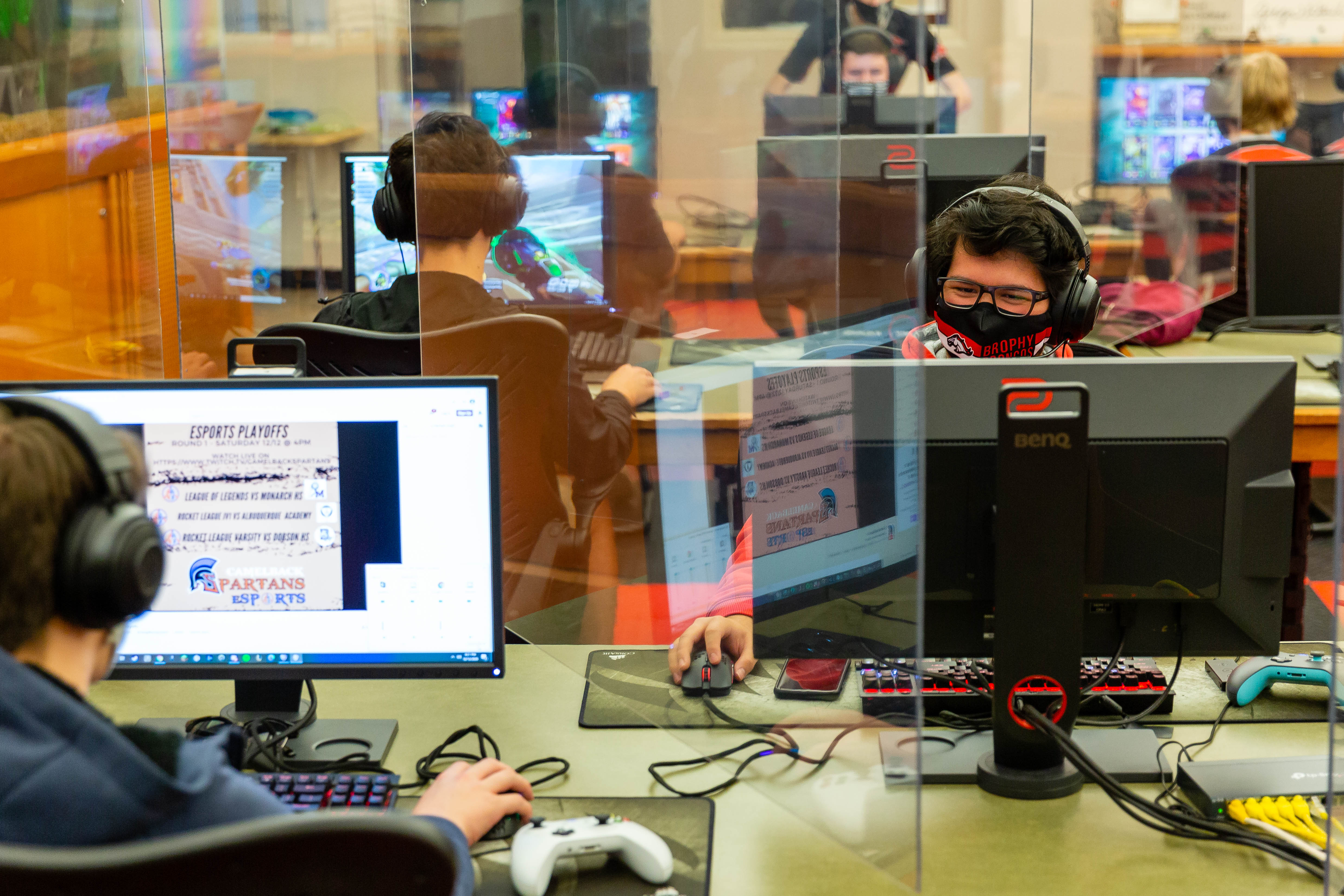 Aidan Gamiz is an ASU Cronkite School of Journalism student assigned to cover Brophy College Preparatory for AZPreps365.com.
Confidence was the name of the game for Brophy's Overwatch team in its first regular-season match against the Pioneers Overwatch West team Wednesday.
"Ever since the first team fight we were pretty dominant," said sophomore Jonathan Mena.
Brophy disposed of its opponent with a 2-0 series win in a match that lasted less than 30 minutes. By the end of Game 2, it was clear the other team gave up. They were standing on the control point, not playing or moving.
The series started with control on the map Lijiang Tower. The team for this series consisted of sophomore Jacob "Rare" Sesate, sophomore Spencer "thecopyninja" Cowles, junior Jonathan "jman" Mena, sophomore Christian "JohnOlly12" Johnsen, senior Ryan "Zephyros" Loo, freshman Justin "AllegedMilk" Sesate, and sophomore Wesley "Symbo1e" Fulton.
Brophy players were extremely confident coming into the game because of their skills and the preparation they did beforehand. Sesate, a top 500-ranked player in Overwatch, made sure to go through the enemy team, looking at every player's rank and skill.
Brophy used this information to determine its own team composition for the match, which is one of the most important aspects of Overwatch, yet didn't change much.
Throughout the game, it was clear that without the right balance of tanks, healers and damage dealing heroes in Overwatch, the opposition posed no threat to Brophy.
"We didn't change it because, honestly, it was kind of working," said Johnsen.
The first team fight of the match went according to Brophy's plan. They opened with Mena killing the enemy healer, which made it easy for his teammates to push up and get kills. After Brophy killed everyone on the other team, they did not allow their opponent to score a single point for the rest of the game. Typically, all team fights played out this way.
Even when Brophy would lose a player at the start of a team fight, they used their ultimate abilities to keep the enemy team at bay.
"We're pretty confident and we still have cool downs to work with, and because we win the first fight we have ultimates to work with so it's gonna be a winnable fight for the most part," said Sesate.
That confidence allowed him to charge directly into the enemy team several times throughout the match, but it was his team's skill that got him out of those sticky situations.
Brophy's Overwatch team boasts two top 500-ranked players in Sesate and Mena, making it hard for other teams to pose a threat.
Even when the other team used the same strategies as Brophy, such as one player charging in to begin a team fight, they couldn't execute like Brophy did.
"Jacob is a top 500 player so it's a lot easier for him to go in," said Loo. "Our team was there to help follow up. It wasn't a matter of Jacob was going in by himself, the rest of the team followed."
Brophy hopes that going forward, the skill gap between them and their opponents won't be as apparent. The Overwatch team says that it enjoys a challenge, but it's hard finding an opponent in esports with equal skill at the high school level.
"It is just the first game so I'm sure that's not gonna be the best of the teams because there's like 56 other teams," said Sesate. "But good precedent. Start on a win. That's huge."
---