A GCHS Freshman's Soccer Story
March 5, 2021 by Talia Humbert, Gilbert Christian High School
---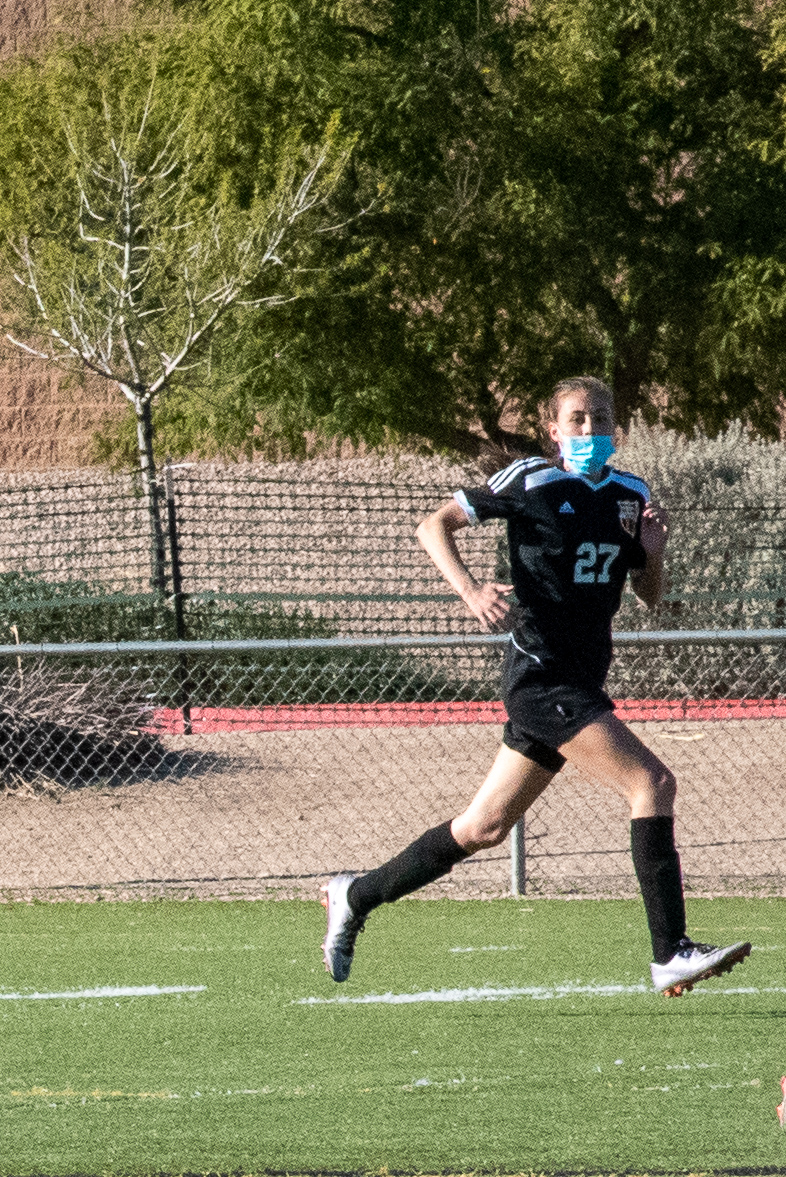 Talia Humbert is a journalism student at Gilbert Christian High School assigned to cover high schools for AZPreps365.com
I interviewed Charis Boggs, a freshman on the GCHS JV girl's soccer team.
How long have you been playing soccer?
"I have been playing soccer since I was seven years old." Charis explains.
How long are your practices?
"Our practices are from 3:30 to 5:30."
What days do you practice?
"Everyday except Friday."
What do you like most about soccer?
"I like being challenged when I practice, and I like connecting with people." Charis explains.
How has soccer grown your relationship with God?
"I have learned to trust God is always with me." Charis says.
What are some of your favorite highlights from the team?
"My favorite highlight of soccer was when we had to drive 2 ½ hours away to our game," Charis explains, "the bus ride was so much fun!"
How has soccer strengthened you mentally and physically?
"Physically I get stronger and mentally I learn to connect with my teammates.
What has COVID-19 changed for the team?
"We would have to wear a mask all the time," Charis says," on the bench, in the games, and at practice."
What are your goals while being a member of the team?
"My goals are to get better at soccer and understand the game more." Charis explains.
What about the team is different or unique to you.
"Even though some of us have played since we were little kids or it was their first year," Charis says, "we all learned how to function with each other and build good relationships."
How much experience do you bring to the team?
"It depends. Sometimes I know what to do and then there are times where I don't."
What have you learned while being on the soccer team?
"I learned that if you work hard and put effort into something, it will be worth it." Charis explains.
Why are you thankful for another season?
"I got to meet some new people and I got to challenge myself harder."
Charis has had ups and downs on her season for soccer this year. COVID-19 has challenged everyone but she continues to push through and challenge herself to better herself and the sport she loves.
---