Pendelton a star on the court and in the classroom
March 9, 2021 by Amanda Valle, Arizona State University
---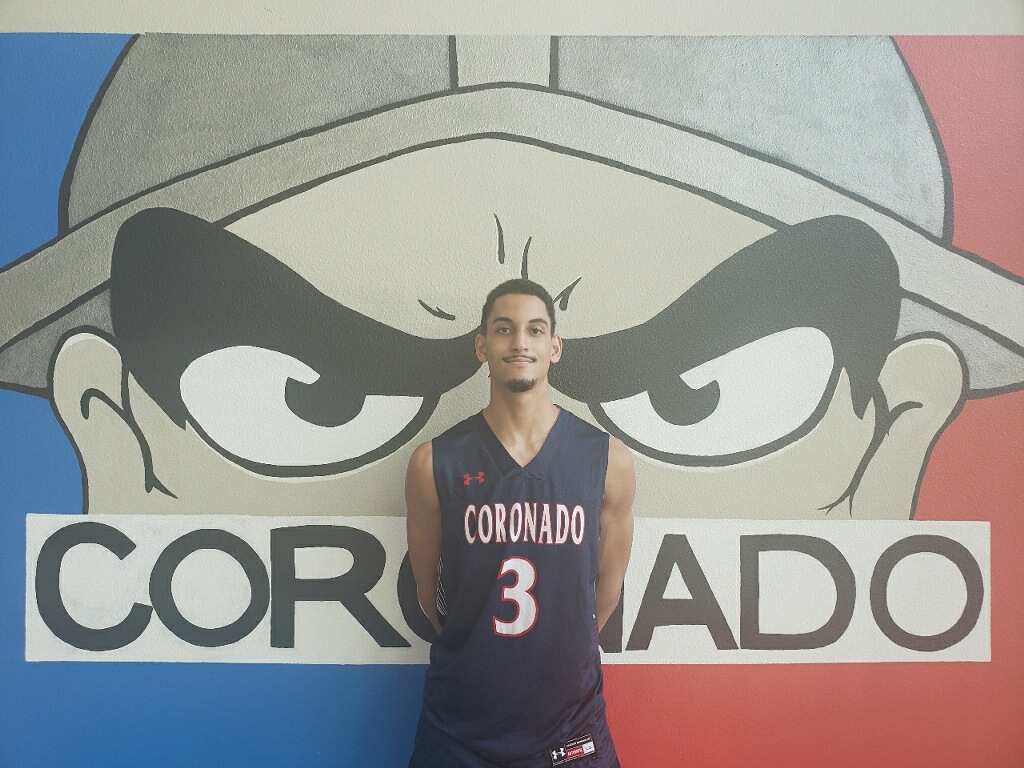 Amanda Valle is an ASU Cronkite School of Journalism student assigned to cover Coronado by AZPreps365.
Dylan Pendleton, a senior basketball standout on and off the court, made an impact at Coronado from the first time he stepped on campus four years ago.
"Dylan is one of the highest quality student-athletes that I have had in my career," said Coronado's Athletic Director Anthony Miller. "He is an extremely hard worker both in the classroom and on the court. Most importantly, Dylan has great character; he treats everyone with respect, and always puts others before him."
This past year has been unlike any other. Pendleton took advantage of the time he had left and helped lead his basketball team as the captain to a 6-11 team. He averaged 17 points, three assists, and six rebounds per game.
"I am just so grateful that we had a season because at first it got canceled and I thought I lost my senior season," said Pendleton. "We had ups and downs but that comes with new coaches and players but we worked hard and I am proud of how we ended our season."
Coronado ended the season on a high note with a win on senior night.
"The whole gym was filled with so much emotion," said Miller. "It was an amazing night for all our seniors and I am so thankful we were able to have their families there to walk them down to center court as they deserved."
Pendleton was named Coronado's first student-athlete of the month last February. His photo ended up hanging up in the halls until school started this August because of COVID.
Pendleton isn't just a stand-out player on the court, he also is the senior boy representative for the Letterman's Club and has a spot on the Hall of Fame committee.
"The Hall of Fame is a privilege to be on it because I get to interact with a bunch of other great names who came to Coronado before me," said Pendleton. "I am honored to get to represent my classmates and help with all the different leadership roles."
Miller also announced that Pendleton was chosen as the student to give a speech at the Hall of Fame induction ceremony this April.
As the school year is coming to an end and Pendleton only has a few months left at Coronado, he is prepared to take full advantage of everything.
"I am working to finish off the year strong like I started," said Pendleton. "Just going to work on continuing to grow as an overall person and help in any way I can. Whether it be with school stuff or working with the kids still playing in the basketball program after I leave."
After graduating this May with one of the top student-athlete grade point average Pendleton hopes to enter into the Police or Fire Academy so he can begin working to give back to all the people who have helped him become the person he is today.
---