Commitment, consistency and culture
March 25, 2021 by Mariah Graves, Arizona State University
---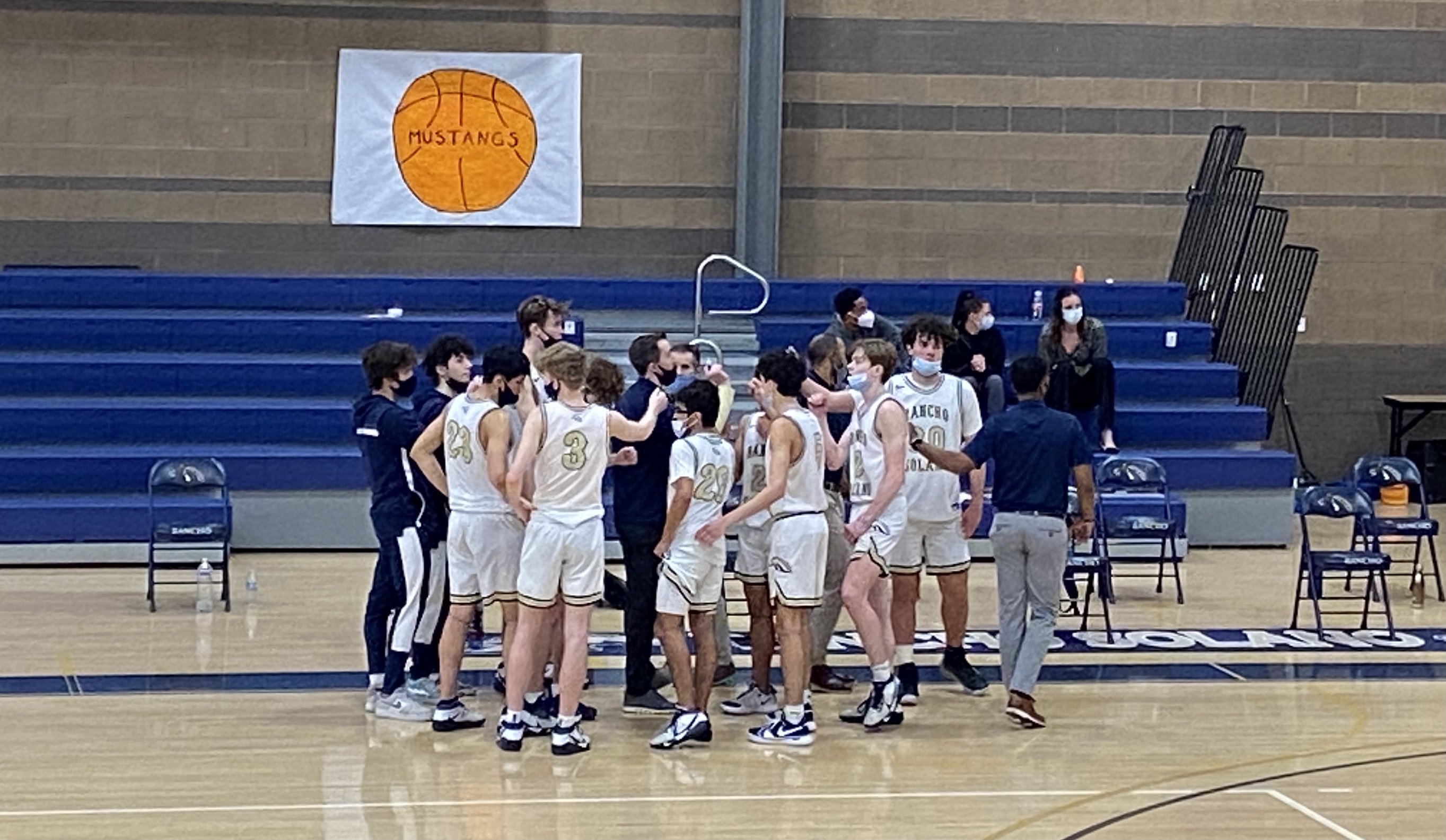 Mariah Graves is an ASU Cronkite School of Journalism student assigned to cover Rancho Solano Prep for AZPreps365.com
Rancho Solano's boys basketball team has had one of the largest turnarounds in Arizona history, and most of the credit goes to coach Aaron Trigg.
In 2013, when Trigg arrived, he led the program from a 2-20 record to winning state championships in 2018 and 2020.
This season, the Mustangs compiled a 19-4 record and advanced to the 2A state championship game where they fell to Scottsdale Christian Academy, 48-47, in the final seconds.
Trigg believes passionately that athletics play a huge role in students' education and life.
"It's a huge part of the education experience in high school," Trigg said. "As an athlete, there's some things you encounter in sports that you don't encounter quite as readily in the classroom. Things like adversity, learning perseverance, and commitment to a team."
Trigg not only credits the success of the team to his players but the high expectations they set for themselves early on. The commitment they gave laid the foundation for the future of the program.
"As our talent level started to increase, we had a foundation for how hard we were going to work and the type of program we wanted to be, and I think that allowed us to be successful," Trigg said.
Noe Vargas, the second lead scorer on the team, thinks Trigg's IQ of the game has a lot to do with their success.
"He just made sure that we did it as a team, not just individually, and I think that was a big part of how he did it," Vargas said.
Senior Evan Punches believes the success of the team has a lot to do with consistency.
"During practice, he always pushes us to do the little things and everything we do needs to be done the right way," Punches said. "I think that consistency sort of molded itself into a culture and that culture carried over the past couple seasons to create a successful basketball program."
In addition to a successful program, the Mustangs coaching staff has been able to ensure their players feel safe and heard in such a trying year.
"Our coaching staff is great," Trigg said. "I've been fortunate to have Brandon Short on as an assistant coach for the last six seasons now, and he does such a great job building relationships with the players.
"They will come to him with things before they probably feel comfortable coming to me, and he can help me understand what they're thinking or feeling in a moment," Trigg said. "Without good staff, we would not be the program that we are."
Punches said communication is key in this day and age.
"If there's ever a question or concern the coaches are always very open to listening and just talking to us," Punches said. "I think that's the reason why we have such a good relationship with our coaches as a team."
No matter the outcome, Trigg was proud of his team for the way they represented themselves and their school.
"All season, I told them how grateful I was that we were really able to have a season and these experiences," Trigg said. "The outcome is not indicative of who we are as a team. And it also doesn't change how proud I am of our team."
Vargas explained he was appreciative of his team, for even making it that far.
"Everybody thought, since we lost a couple of guys from last year, we weren't even going to get that far," Vargas said. "Everything that was said about us and all the adversity we had to face it all and it's the reason we got to that point. We just fought through everything and then just to have it taken away is kind of hard. But that is motivating us to fight for the next one."
Despite adversities and challenges, Rancho Solano has had yet another successful season under Trigg. The strong culture and community he has created within his team is unmatched. And the auspicious team motto definitely reflects it.
"It would definitely be, find a way," Vargas said. "We find a way to push through everything and get better the next day."
"We're always ready," Punches said. "There's never a challenge that we're going to back down from and we're always going to try our best to push through, and it took us very far this season."
---