Mesquite capitalizes on Seton miscues
March 30, 2021 by Les Willsey, AZPreps365
---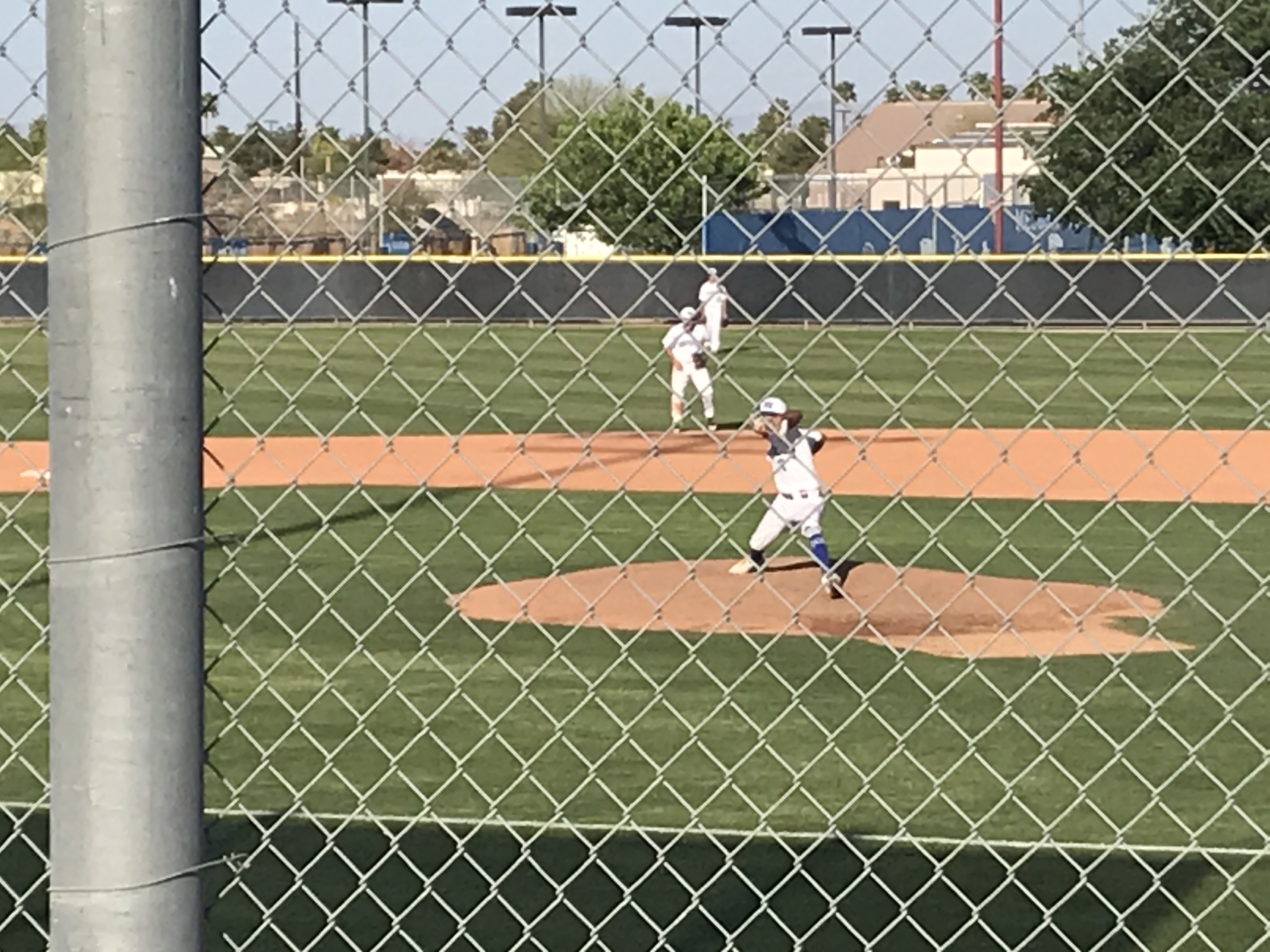 Seton Catholic's baseball team was rounding into form as it took to the field on Tuesday. The Sentinels had won back-to-back games last week, showing marked improvement over its first five game with a 2-3 record to 4A Desert Sky rival Mesquite.
Seton's positives looked good for just shy of two innings. Single runs in the first two innings, including a solo homer in the first by Rocco Gump. Defense with a caught stealing and double-play turn in the first inning. A back-handed stop on a sharply hit ball for a pretty 5-3 putout to begin the bottom of two. Prospects of a three-game winning streak......if just one play had been made with two outs in the second.
Instead, Mesquite plated eight runs with two outs in the frame and went on to devour the Sentinels, 12-2, in a game shortened to five innings by the 10-run rule.
"Mesquite with Jeff Holland is one of the best-coached teams in the Valley, to beat them you have to play well and we did not play well today," Seton coach Brian Stephenson said. "We let that inning get away from us."
Mesquite (6-1) rebounded from its only loss last Friday latching on in the second to all Seton gave it. Seton committed four errors - all in the second inning, all with two outs and all via throws. Two walks and two hits were Mesquite's contribution.
With an 8-2 lead, Mesquite starting pitcher Luis Morales did the rest. Morales tossed a two-hitter, working all five innings. He walked one and struck out three and didn't allow a hit among the last 12 outs he recorded. Didn't do bad at the plate, either, hitting out of the No. 9 slot. Morales was 2-2, walked, scored twice and drove in run.
Mesquite coach Jeff Holland liked most everything he saw Tuesday as the Wildcats ran their region record to 2-1, but is cautious about Wednesday. Pitching has been solid and its a staff, Holland said, has not ace. Four pitchers have made starts in the team's seven games thus far.
"We play them again tomorrow, they'll be ready," Holland said. "Today we took advantage of their mishaps. We improved our approach at the plate as the game went on. It was a good day."
Mesquite collected 13 hits with four players contributing multiple hits -- Daniel Clark (3-4, 2 3B), leadoff hitter KB Bell (2-2, plus two walks batting leadoff), Thomas Vogiatzis (2-3) and Morales.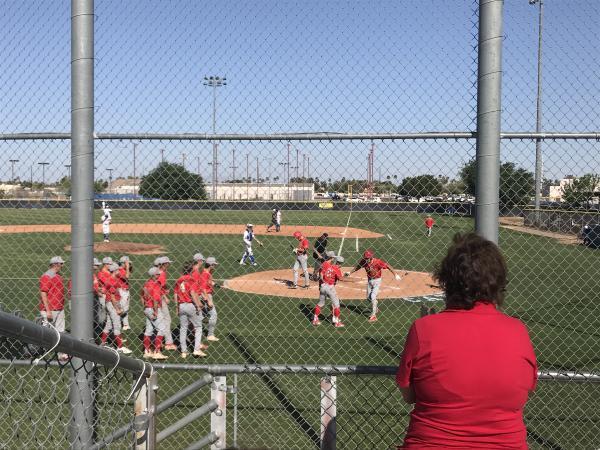 . Seton's Rocco Gump accepts congrats after his 1st-inning home run on Tuesday vs. Mesquite. (Azpreps365 photo)
---