Titans baseball dominates with offensive explosion
April 2, 2021 by Caleb Gottry, Chandler Preparatory Academy
---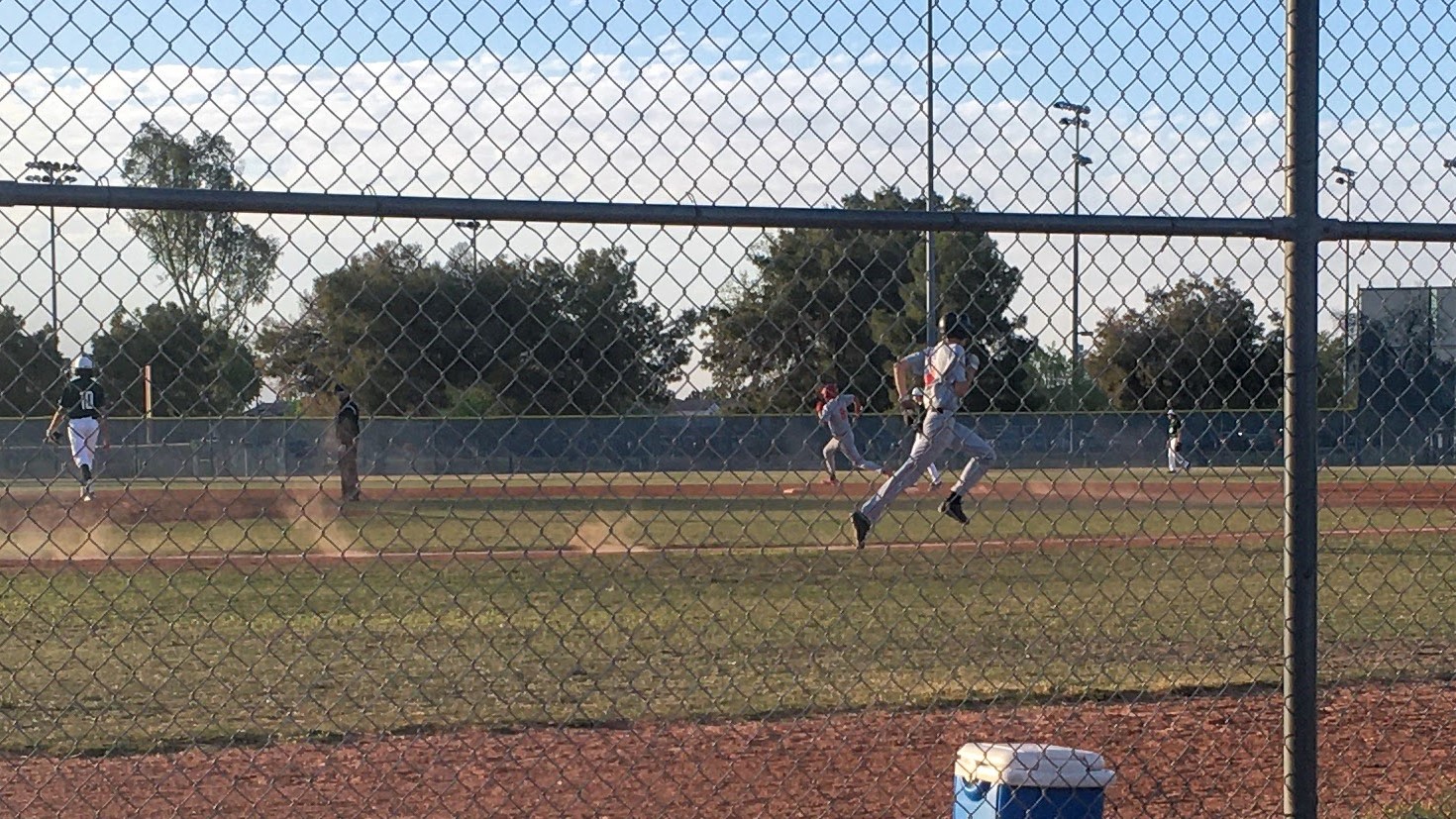 Caleb Gottry attends Chandler Preparatory Academy and is a member of the AIA's Student SID program.
On Tuesday, March 30th, the Chandler Prep Titans hosted the Arete Prep Chargers and won 3-1. Later that week on Thursday, April 1st, the two teams went head-to-head once again, the Titans the visiting team, and it was quite a different game. Chandler Prep's bats were ablaze as they delivered a harsh blow to the Chargers winning 27-1 in five innings. Coach Martin Vilaboy for the Titans said this comparing the two games against Arete:
"You know, I don't know that we changed anything. The pitcher that we saw on Tuesday, Aiden (Ausdemore), is a good pitcher. I think that he just had us all crossed up and did a good job of keeping us all off balance. This is the way I know we can hit, so I think Tuesday was more credit to their pitching that day than anything."
In just the first inning, the Titans put 12 runs on the scoreboard, going all the way through their lineup twice. Seniors Nolan Bailey, Reese Vilaboy, and Jonah Hansen all went two for two in their first inning plate appearances and Bailey proved himself to be one of Chandler Prep's greatest offensive assets with two singles, a double, a triple, five RBIs, and four runs scored.
Thursday's game also saw some newer players taking the field with junior Grant Peake, sophomore Keegan Kerdmann, and freshman Dylan Hathaway each getting on base and scoring in the fourth or fifth inning. Senior pitcher Daniel Peake gave his shoutouts to the offensive effort, including the newer players:
"I think they put the bat on the ball and I really appreciate them working hard for me because I was pitching for them. I'm honestly just glad they picked me up like that."
Defensively, the Titans gave up the one run in the first inning off of a walk, a double, and a sacrifice fly. One of the most notable defensive plays was in the bottom of the fourth. A runner on first, Peake threw a low ball to freshman catcher Aashish Sreejith. With the runner attempting to steal second, Sreejith stood up and whipped the ball to second baseman, senior Joey Pupillo, who tagged the runner out at second ending the inning.
Daniel Peake had a great game on the mound with 10 strikeouts, including a three-strikeout inning in the second, and only three walks. Offensively, he got on base in every plate appearance with two singles, a walk, and once reaching base on an infielder error.
The Chandler Prep Titans play their next game on April 7th against the Horizon Honors Eagles at 5:00pm. Titan Up.
---