Perry softball finishes sweep of Basha
April 5, 2021 by Les Willsey, AZPreps365
---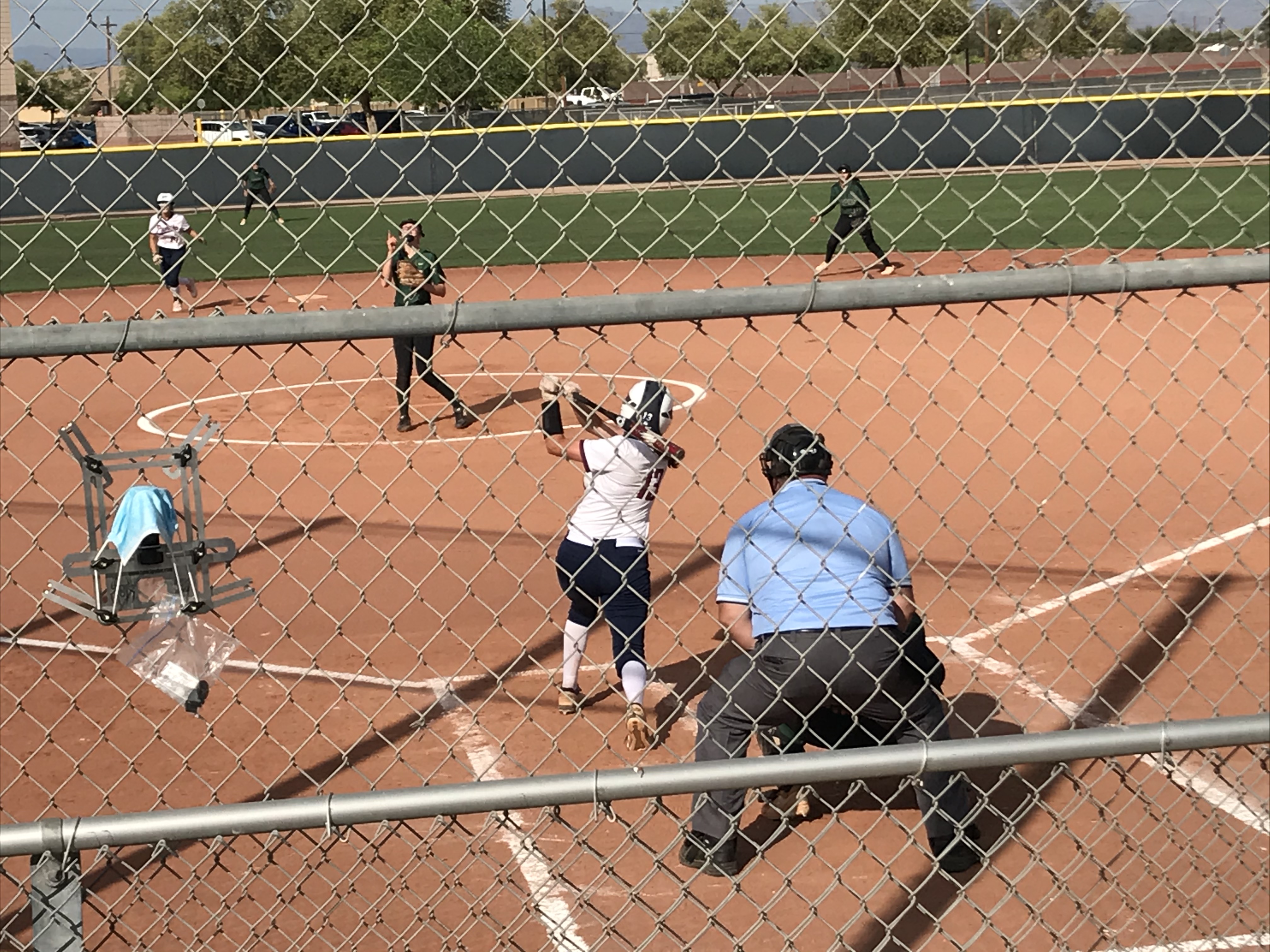 Perry's softball team got the upper hand in its rematch with top-rival Basha on Monday. Rather than scoring four runs in the late innings for a 4-1 victory last Thursday, the Pumas posted a 2-0 lead through four and survived late threats to edge the Bears, 2-1, in a 6A Premier Region clash at Perry HS.
Perry (4-3, 2-1 region) is trying to keep up with region-leader Xavier Prep (6-0, 2-0) and Hamilton (3-5, 2-1). With the loss Basha falls to is 4-4, 1-3.
Perry pitcher Autumn Kunze bested Basha for the second time in less than a week going the distance. The junior was strong the first four innings and navigated the final three innings pitching through threats and the only inning the Bears scored (sixth). Kunze allowed five hits, walked one and struck out four. The run allowed was earned.
"Autumn usually throws it where we want it," Perry coach Rob Hehe said. "She told us after she tweaked her hamstring in the fourth inning. We'd have liked to had that information earlier than we got it, but she pitched through it."
Kunze cruised through four allowing only an infield single and a hit batter. Through five innings no Basha hitter accumulated a two-ball count. A second infield hit to open the fifth was erased by a diving stab of a liner by shortstop Kayla Seto. Seto fired to first for a double play.
The sixth frame saw rare command trouble from Kunze, perhaps due to the aforementioned hamstring issue. A leadoff walk on five pitches to Ella Johns and wild pickoff throw set up Basha's run. Pinch-runner Mia Chavez scored on a ground out on a 3-2 pitch to Gabriella Garcia.
The seventh was more dicey. Basha's Adriana Gomez led off with a single and stole second with two outs. But a two-out, slow roller to third was beat out put the tying run at third and go-ahead at first. Chavez was at bat when a pitch trickled away from catcher Ashlee Kush. Gomez raced for home, but Kush recovered the ball and flipped it to Kunze covering in time for the final out.
Perry scored its runs in the second and fourth innings. Three of its five hits came in the second inning with Sienna Reed scoring on a sacrifice fly by Ryley Davis after right fielder Reed's leadoff single. Reed made the play of the game in the fourth with a long run to the line and diving catch robbing Basha of extra bases. Basha freshman Natalie Fritz relieved fellow freshman Lily Abraham in the inning with the bases loaded and no outs. Fritz got Basha out of the inning with minimal damage. Fritz finished the game pitching five innings and one unearned run, three hits, two walks and striking out three.
Perry's final run in the fourth proved decisive. A two-out error with the bases empty allowed Davis to reach and a walk followed. The RBI was delivered by left-handed leadoff hitter Kaylee Kates with a soft cue-shot to left scoring Davis.
"We're struggling scoring runs, and I think we're a better hitting team than we've showed," Hehe said. "Our pitching has kept us in games and hopefully we'll start hitting like I think we can."
Perry plays at home again Tuesday with a region matchup with Chandler. Basha's next game is Thursday with the Bears hosting Xavier.
---