Casteel pulls off sweep of unbeaten Gilbert
April 6, 2021 by Les Willsey, AZPreps365
---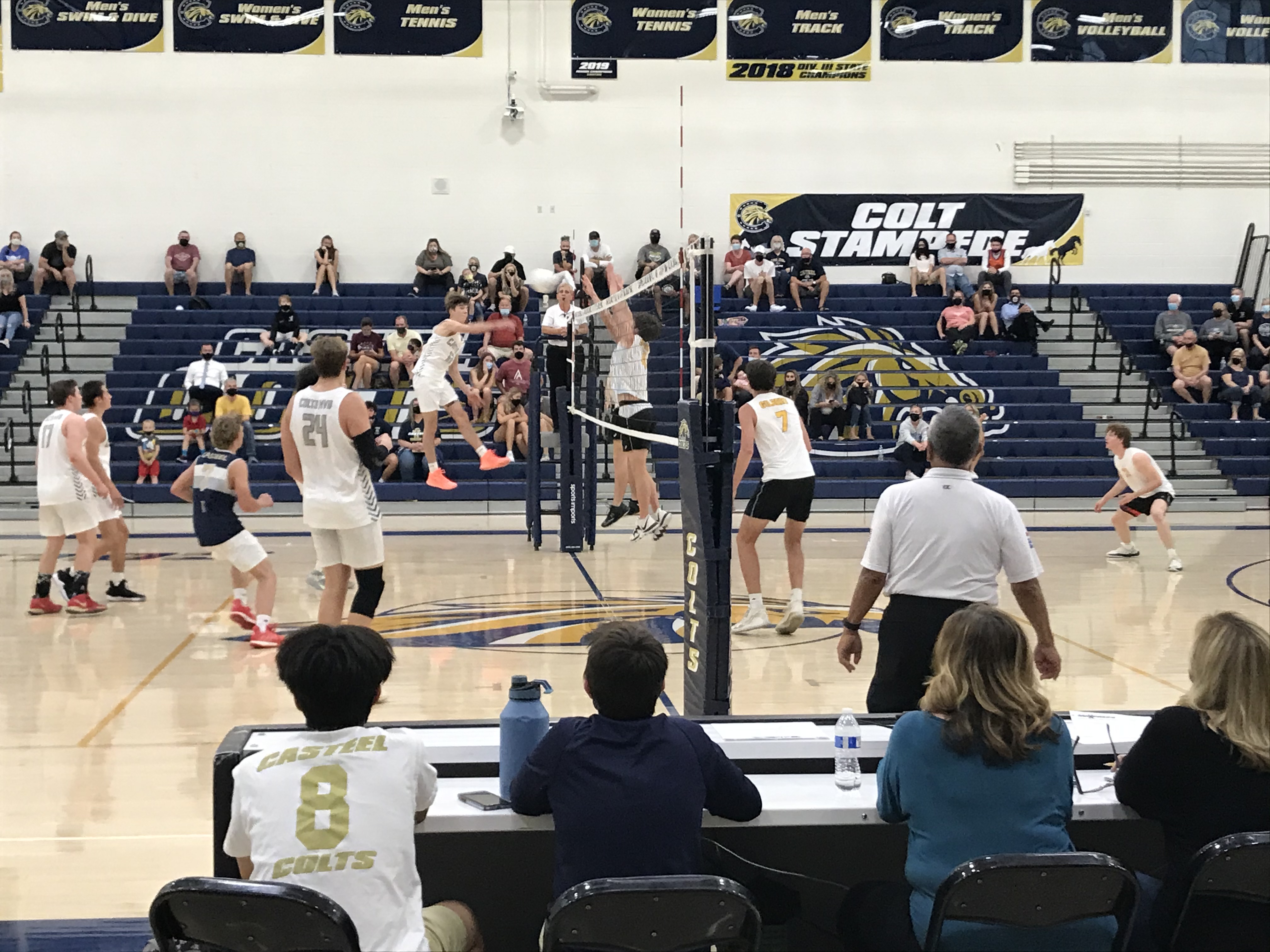 Undefeated Gilbert High's bid for a its seventh consecutive boys volleyball victory of 2021 wasn't in the cards Tuesday night. Its 5A San Tan Region match with once-beaten Casteel had the pre-game feel of a multi-set outcome. That would have been contrary to all matches each team had played prior to Tuesday - 11 matches and all sweeps.
The sweep trend continued only this time Gilbert took the collar as Casteel posted a 29-27, 25-17, 25-17 triumph at Casteel High. Casteel improved to 6-1, 1-0 region while Gilbert is 6-1, 0-1. Casteel's only loss is to 6A unbeaten Perry (6-0). The Colts were a 2019 state semifinalist losing to eventual champ Camp Verde.
Casteel used the momentum of a come-from-behind win in the opening set to jar Gilbert for the second set and perhaps beyond. Casteel won the first set despite facing four set-points.
"Once we got started, it was rolling for us," Casteel coach Ryan Meyn said. "To come back and win the first set really helped. We've been a team that has started slowly. I never felt comfortable even with good leads in the next two sets. But we were playing well and got it done. We know we are for real. Our guys, all the teams are glad to be back playing. It's been a long time."
Casteel was locked in system most of the match and the final two sets for sure. For the match the Colts posted 35 kills. There was nowhere to hide from Casteel's attack - 6-foot-8 right side Kyler Evans (14 kills), middle Shawn Biggs (7 kills), outside Dallon Hunt (six kills) and outside Adam Wilson (five kills).
The first set was definitely key. The teams traded points the first 16 (8-8 tie). Casteel led a bit later by three and Gilbert recovered to lead by three (20-17). Ties ruled to the set's finish - eight. Casteel survived four set points thanks to two Gilbert service errors, a kick/leg save and kill by Evans. Casteel finished the set thanks to Gilbert errors. Gilbert never led the final two sets and found itself trailing five to seven points by mid-set in both.
Meyn praised the play of libero Noah Solomonson, who came up with 13 digs leading the defense. Solomonson is the reigning defensive player of the year in the San Tan Region. He earned the teams' War Horse award after the game marking the player of the match. Casteel setter Tate Bluth had 34 assists and serving was paced by Hunt (four) and Evans (three).
Gilbert's unofficial stat leaders were outside hitter Trenton Moser (18 kills) and Reed Shuey (6 kills). Moser was a first-team, all-region selection when last boys volleyball competed in 2019.
---