Goldwater pitching falls flat against Desert Edge
April 6, 2021 by David Payne, Arizona State University
---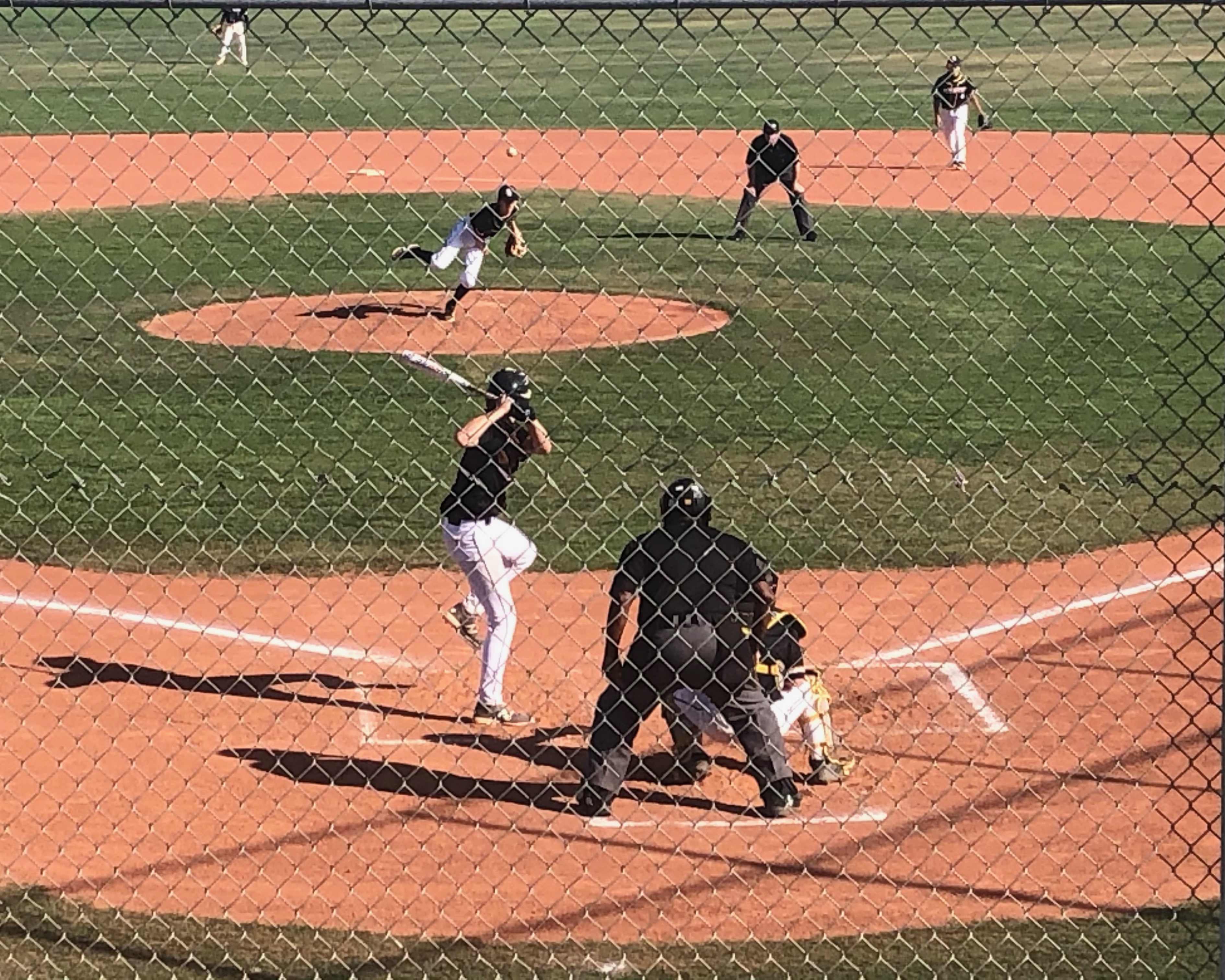 David Payne is an ASU Cronkite School of Journalism student assigned to cover Barry Goldwater High School for AZPreps365.com
Barry Goldwater High School's baseball team couldn't stop Desert Edge High School's powerful hitting despite using six pitchers in their game Tuesday evening. The Bulldogs lost to the Scorpions, 20-5.
"They're a young team," Goldwater coach Ben Mahar said. "I thought we swung it well early on. I thought we pitched well but we made a couple early mistakes. We're just still learning how to compete, that's all."
Goldwater (1-5) found themselves down by four runs early in the game but an exciting double play in the top of the third inning gave the Bulldogs a little momentum. With runners on second and third base, a pop fly to shallow center field was caught by sophomore Ethan Glass who rocketed the ball back to home plate to stop the third base runner from tagging up and scoring.
In the bottom of the third inning, freshman infielder Brodie Drank hit a double before starting pitcher Camden White, also a freshman, hit a line drive into right field, scoring the Bulldogs' first run of the game. A few batters later, Glass and junior second baseman Kilan White knocked in three more runs, tying the game, 4-4.
Camden White said being a starting pitcher as a freshman can be intimidating but he said he enjoys the opportunity.
"I had my pitches going, I was getting most of them and it felt pretty good but they have some really good hitters," Camden said. "It wasn't a great outing for me but we were doing pretty good at keeping the score tight early and then it just fell apart."
The six Bulldogs pitchers gave up 18 hits for 20 runs. The Scorpions had a home run and a ground-rule double from senior Johnny Perusek and a triple, double, and single from junior Matt Boehmer. Goldwater's pitchers walked eight and hit three batters. In the seventh inning, two of the Scorpions' runs were walked in with the bases loaded.
Desert Edge (6-5) went on a streak and scored four more runs in the fourth inning, two runs in the fifth, three runs in the sixth, and seven runs in the seventh, all while keeping Goldwater off the scoreboard the rest of the game.
Mahar said they plan to make a few adjustments at practice but that he is proud of his team.
"I like how they played," Mahar said. They're closer than they probably think to consistently competing."
Desert Edge coach Christopher Hoth said he was happy the team won but still wants to see his players find more consistency.
"We come out some games and score 15 runs and some days we score two, but wins are wins and we need all the wins we can get," Hoth said.
Goldwater will travel to Desert Edge for another game at 7 p.m. Friday.
---