Scottsdale Christian outlasts Gilbert Christian baseball
April 7, 2021 by Les Willsey, AZPreps365
---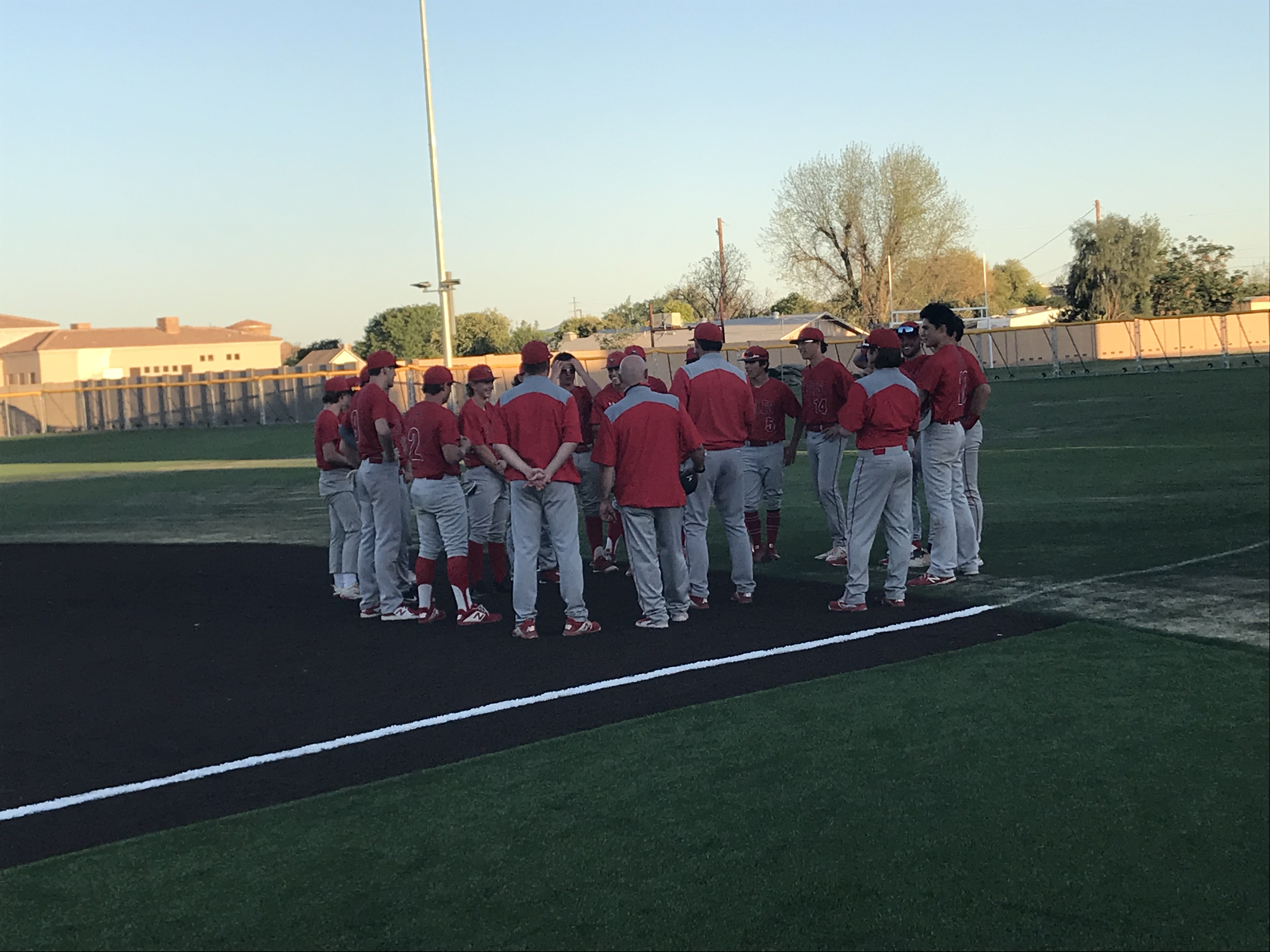 Executing the fundamentals has been a work in progress for Scottsdale Christian baseball this season, according to coach Tim Salmon. Despite a lack of consistency in that department, the Eagles have managed to prevail in seven of their nine games.
Win No. 7 relied on a fundamentally sound offensive effort in the sixth inning that allowed SCA to break a 5-5 tie and ultimately come away with an 11-7 victory over host Gilbert Christian in a battle of top teams in 2A and 3A, respectively. The win was the fourth in a row for SCA and the loss ended Gilbert Christian's seven-game winning streak. Both of SCA's losses have come against top 3A schools.
"Our fundamentals haven't been good," Salmon said. "There's been a lot of rust we're trying to shake off. Holistically we haven't been good in that area. There were still a lot of instances of that today. But how we executed fundamentals in the sixth was good."
SCA, which responded to a 2-0 first-inning deficit build a 5-2 lead of its own, had to go to work in the sixth. Gilbert Christian (8-2) pecked away and tied the game at 5 after 5.
A two-run rally gave SCA the lead for good. Sacrifice bunts and sacrifice flies were notable. Drew Zittel led off with a walk, the only issued among four Gilbert Christian pitchers on the day. Will Chambers role was to sacrifice Zittel to second and he did better - bunting for a hit. Pinch-hitter Eli Gramenz followed sacrificing the runners to second and third. Cody Bentz plated the go-ahead run with a sacrifice fly to left. Ninth-place hitter Coby Tabet reached on an error with Chambers scoring to make it 7-5.
Kadon Quitno took over for Zittel, who pitched the first five innings and picked up the win. One-out singles by Gilbert Christian's Joe Mominee and Matt Hershey in the bottom of six put the lead in jeopardy, but Quitno secured the final two outs to preserve the lead going to the seventh.
Scottsdale Christian's bats took over in the seventh. Three RBI doubles in the inning - Tucker Willingham, Zittel and Gramenz (2 RBI) - led to four extra runs. They were needed as Gilbert Christian scored twice in the bottom of the seventh before Quitno was able to finish it with a strikeout - coming back from a 3-0 count for a whiff looking.
There were plenty of misplays/errors in the game. Play in the outfield on both sides was particularly hazardous and described by Salmon as a "Bermuda Triangle".
Seven of SCA's 10 hits were for extra bases - six doubles and a third-inning home run by Zack Park. Willingham, Zittel and Chambers had two hits each for SCA. Gilbert Christian got two hits each from Hershey, Luke Webb and Jordan King.
Both schools play their third game of the week with region contests on Friday. SCA hosts Veritas Prep and Gilbert Christian visits ALA Gilbert North in a rematch of a Tuesday game won by GC, 2-1.
---