Small roster not slowing down the Cougars
April 7, 2021 by Jeremiah Sosa, Arizona State University
---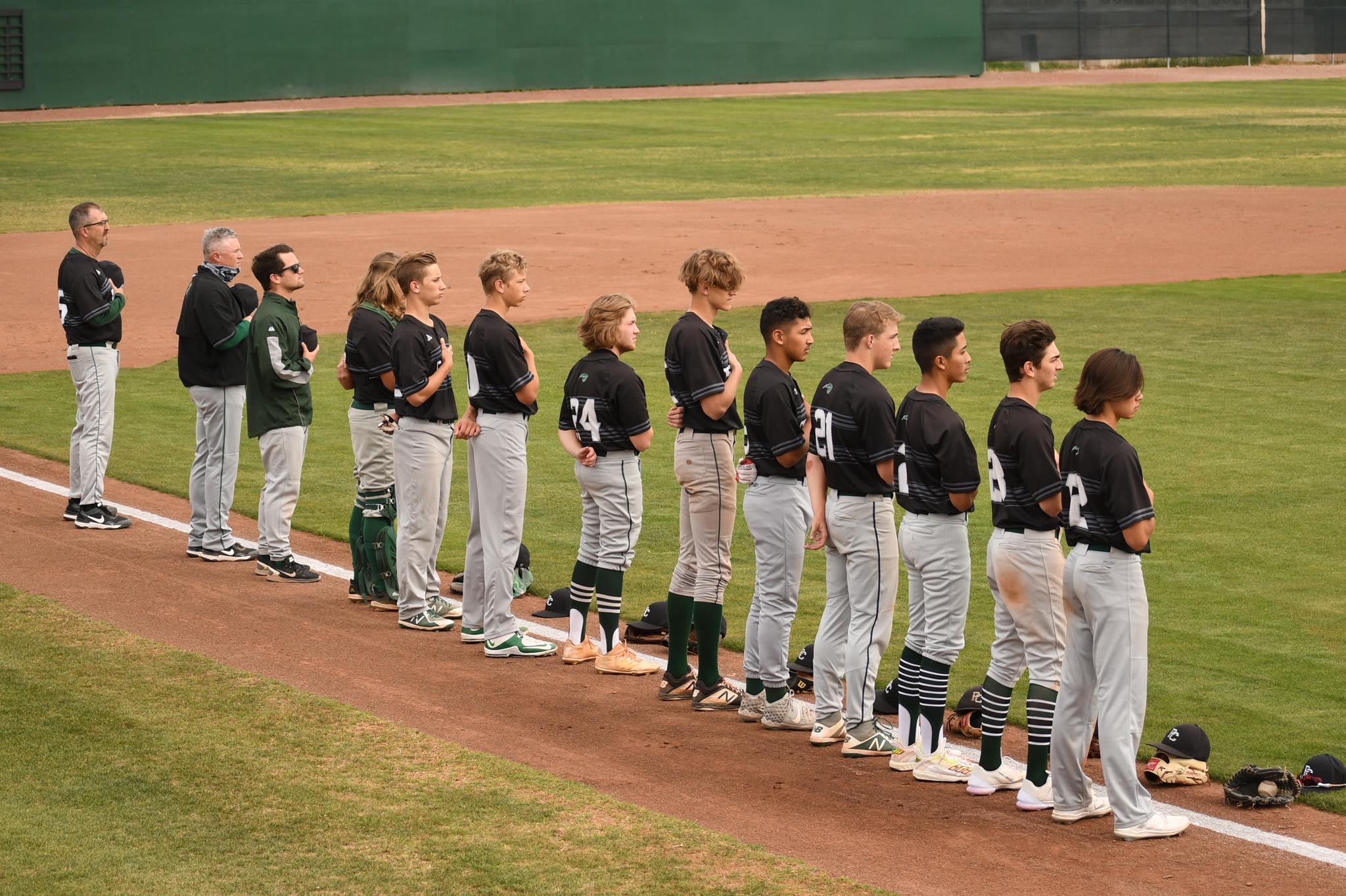 Jeremiah Sosa is a student at ASU's Cronkite School of Journalism assigned to cover Phoenix Christian High School by AZPreps365.com.
During the 2017 and 2018 seasons, the Phoenix Christian Cougars were atop the 2A baseball world. This season, they barely had enough players to form a team.
Having won back-to-back 2A state championships in 2017 and 2018, averaging 19 players on their roster, it was looking like a new 2A baseball dynasty was being born at Phoenix Christian.
Unfortunately for the Cougars, the 2019 season didn't end in a victorious celebration of their third straight state championship, but rather a stinging defeat in their second-round playoff loss.
The Cougars hoped to bounce back in the 2020 season, but were once again restrained from their title aspirations after their season was cancelled due to COVID-19.
Now, in a season where they only have 10 players on their roster, the Cougars have unexpectedly played on par with their championship seasons, starting out 8-1 and outsourcing opponents 117-36.
Going into the 2020 season, everyone had high expectations for the Cougars.
"Last year's team might have been my best team that I have ever coached," said 18-year Cougars head coach Mark Band.
The team consisted of 15 players, five of them being juniors and nine being seniors.
After COVID-19 hit, those seniors' high school careers ended abruptly, and left a gaping hole in the 2021 roster.
This meant that the Cougars needed their new batch of seniors to step up for the upcoming season. But, with COVID-19 keeping everyone trapped inside their homes, some players became distant from the game of baseball, and one rising senior even quit the team.
"COVID-19 has made some people lazy, even myself," said pitcher Ryan Walker. "When COVID-19 happened, it was easy to not get out, not work out, and not play baseball. So, the people that had been interested in baseball kind of lost it and got lazy."
Another reason why the Cougars are having a down year in player numbers is their lack of feeder schools.
Phoenix Christian doesn't have elementary level schools that consistently send talent to its athletic teams. They have to individually scout and recruit players off of club teams.
Even having Band, a man whose name holds great weight within the Phoenix baseball community, it is still difficult to attract players to the Cougars.
"It's really hard to compete with some of the other schools like Brophy, Sunnyslope, Arcadia, and Pinnacle High School," said Band.
The combination of a low recruiting year, along with the effects of the pandemic, made it difficult for the Cougars to build a large roster.
With a 10-man team, many of the pitchers and catchers often have to play back-to-back games, whereas in years prior they would play one game and rest the next.
"It's definitely a lot more work this year," said catcher Brock Zeller. "I don't think anyone's really complaining about all of the playing time that we're getting, but it definitely is a lot more exhausting."
The increase in back-to-back games must motivate the Cougars to finish off their opponents swiftly, as they have beaten four of their last five opponents within the first five innings with the mercy rule.
The Cougars' most dominant performance came against North Pointe Prep, beating them 25-0 in just four innings.
Some of the Cougars credit their team's success to the leadership of the seniors, and the overall performance of some of the underclassmen.
"The older guys have taken on a bigger load than previous years, and there's a lot of really young guys stepping up to the plate and playing well," said Zeller.
The Cougars are in first place in the 2A Metro region, with just three of their final 11 games coming against teams with winning records.
Their play, along with their remaining schedule, has the Cougars optimistic about their chances to make it back to the 2A state championship for the first time since 2018.
"I know for a fact that we definitely could go all the way to the state championship," said Zeller. "It's really going to come down to who performed when, and we are going to have to get hot at the right time, but I could definitely see it happening again."
---