From Cheer to Golf
April 13, 2021 by Talia Humbert, Gilbert Christian High School
---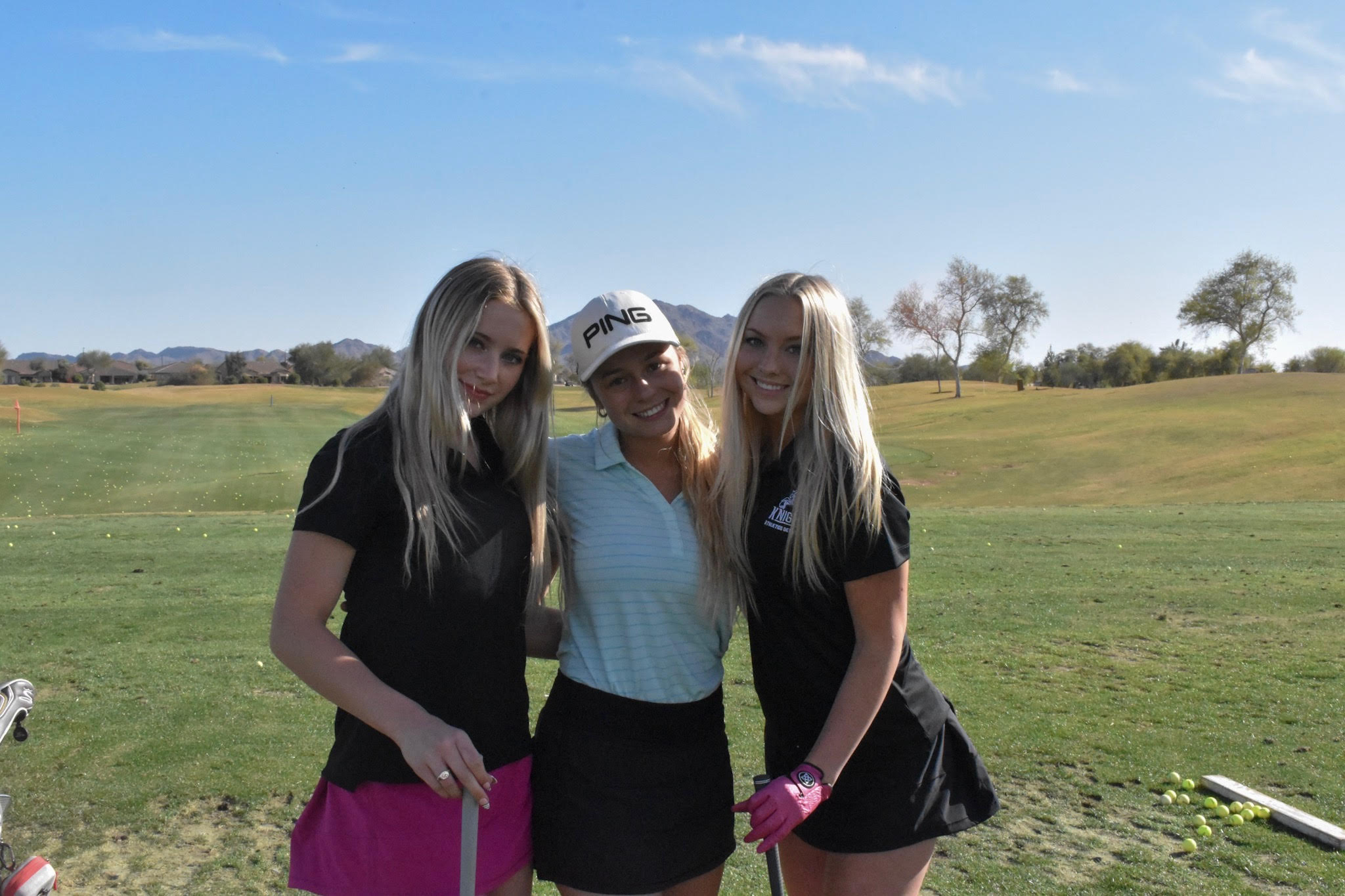 Talia Humbert is a journalism student at Gilbert Christian High School assigned to cover high school sports for AZPreps365.com
How long have you been playing golf?
"This Is my first year playing golf."
How long are your practices?
"They are an hour and 30 minutes."
What days do you practice?
"We practice on Mondays and Wednesdays."
What do you like most about golf?
"I like Jay Feely the coach because he's very nice and patient."
How has golf grown your relationship with God?
"Our coach gives us inspiring things to learn about God and he is very good at golf and explaining technique to help us be successful."
What are some of your favorite highlights from the team?
"I like talking to Abby Feely when we golf and Kalysta Kuebler helps me with my form and helps me when I am very confused."
How has golf strengthened you mentally and physically?
"Mentally it helps when I mess up, I keep trying. It doesn't strengthen me physically."
What are your goals while being a member of the team?
"My goals are to be able to hit the ball."
How much experience do you bring to the team?
" I don't have any experience."
What have you learned while being on the golf team?
"I have learned what putting is."
Why are you thankful for a season?
"I'm thankful that COVID-19 didn't ruin anything."
How is golf different than cheer?
"It takes more patience than cheer and it isn't as athletic."
Even though this is Sienna's first year playing golf she continues to practice and play hard so she can better herself and her team.
---