Dickenson's beach volleyball journey
April 22, 2021 by Talia Humbert, Gilbert Christian High School
---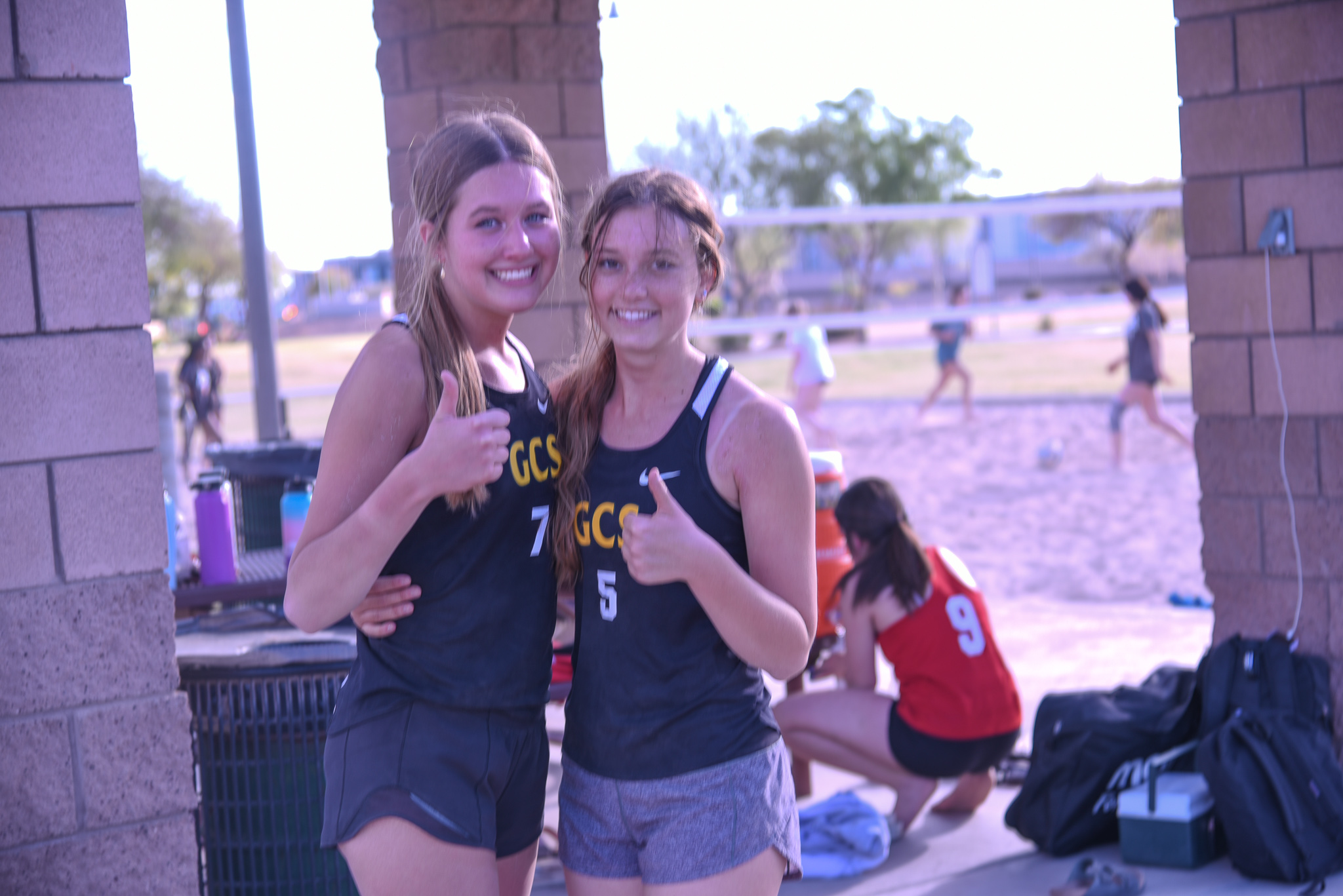 Talia Humbert is a journalism student at Gilbert Christian High School assigned to cover high school sports for AZPreps365.com
How long have you been playing volleyball?
"I have been playing volleyball since sixth grade."
How long are your practices?
"Our practices are two hours long."
What days do you practice?
"We practice Monday, Wednesday, and Friday."
What do you like most about volleyball?
"I like the friendships."
How has volleyball grown your relationship with God?
"It has strengthened it because I am playing for Him."
What are some of your favorite highlights from the team?
"I like our dinners afterwards and our cheering for each other."
How has volleyball strengthened you mentally and physically?
"Physically it is a sport and mentally you always have to be paying attention to get the next point."
What are your goals while being a member of the team?
"My goals are for me and Avery Schude to win the rest of our games. We are positive and help one another by hyping each other up to get us syked and ready to win."
What about the team is different or unique to you?
"I like that we are really close.We got close through team bonding activities like dinners and working together at practices."
How much experience do you bring to the team?
"I think I'm in the middle because I'm not super advanced but I'm not a beginner. I played indoor volleyball with the high school back in the fall. I was also on the sand volleyball team prior to this year."
What have you learned while being on the volleyball team?
"I've learned that you have to come out with a mentality of, you have to win and you have to defeat them before you play them."
Why are you thankful for a season?
"This is my last season, and I want it to be really good. Thus far, I am thankful that it has been just that."
Kylie continues to push hard and further her experience in sand volleyball so she can better herself and her team. Kylie adds, "I plan to play sand volleyball in college because I am going to California. I find it enjoyable and a lot of fun."
---