Gilbert Christian's girls tennis team - Margaret Rowan
April 22, 2021 by Peyton Dahlstrom, Gilbert Christian High School
---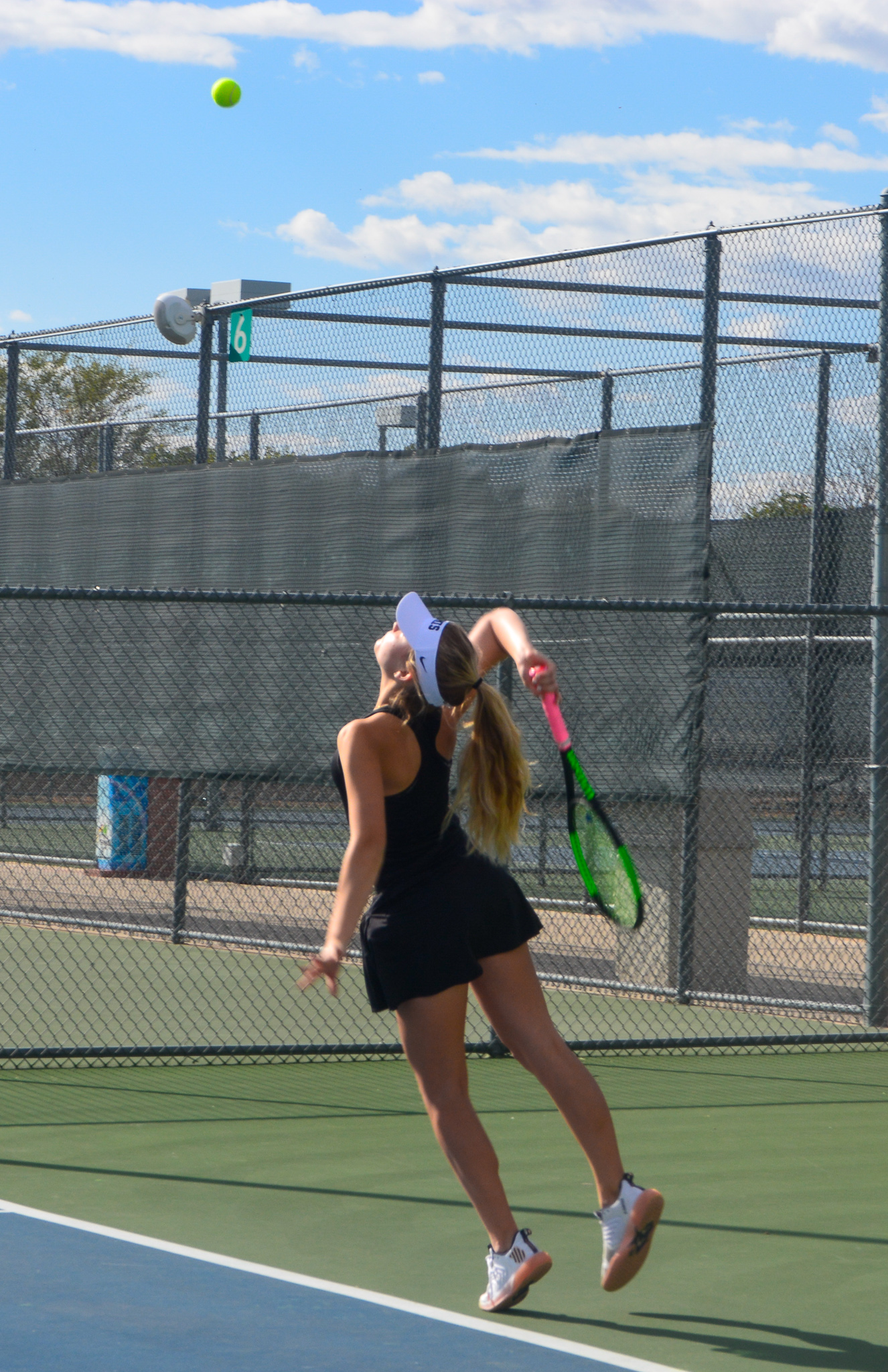 Peyton Dahlstrom is a journalism student at Gilbert Christian High School assigned to cover high school sports for AZPreps365.com
Margaret Rowan is a sophomore on the Gilbert Christian Women's Tennis team. She has basically "grown up playing tennis," she says. Margaret has continued to play tennis over the years because "tennis has been a good way to meet new people and it is super fun to continue to improve upon," she explains.
This tennis season looks a lot different than the last because not only was the season cut off near the very beginning last year, but there are a lot of newcomers on the team for this 2021 season. Margaret highlights how "there are a lot of new fun people on the team in addition to last year." The team has been putting so much hard work in and has finished the season with a record of 7-3 in their division.
Margaret says, "Gilbert Classical was my favorite match because it was one of our harder matches and even though we lost, we had fun." This was one of the stronger opponents, so as we can see from Margaret, it was a great opportunity for the Women's Tennis team to work hard and give it their all.
Along with victories and exciting wins, there are also fun memories with the team. Margaret says her favorite memory from this season was "the bus ride back from Yuma." She got to bond and create many new friendships while playing the sport that she loves.
---