Highland BVB continues to dominate, sweeps Desert Vista
April 22, 2021 by Les Willsey, AZPreps365
---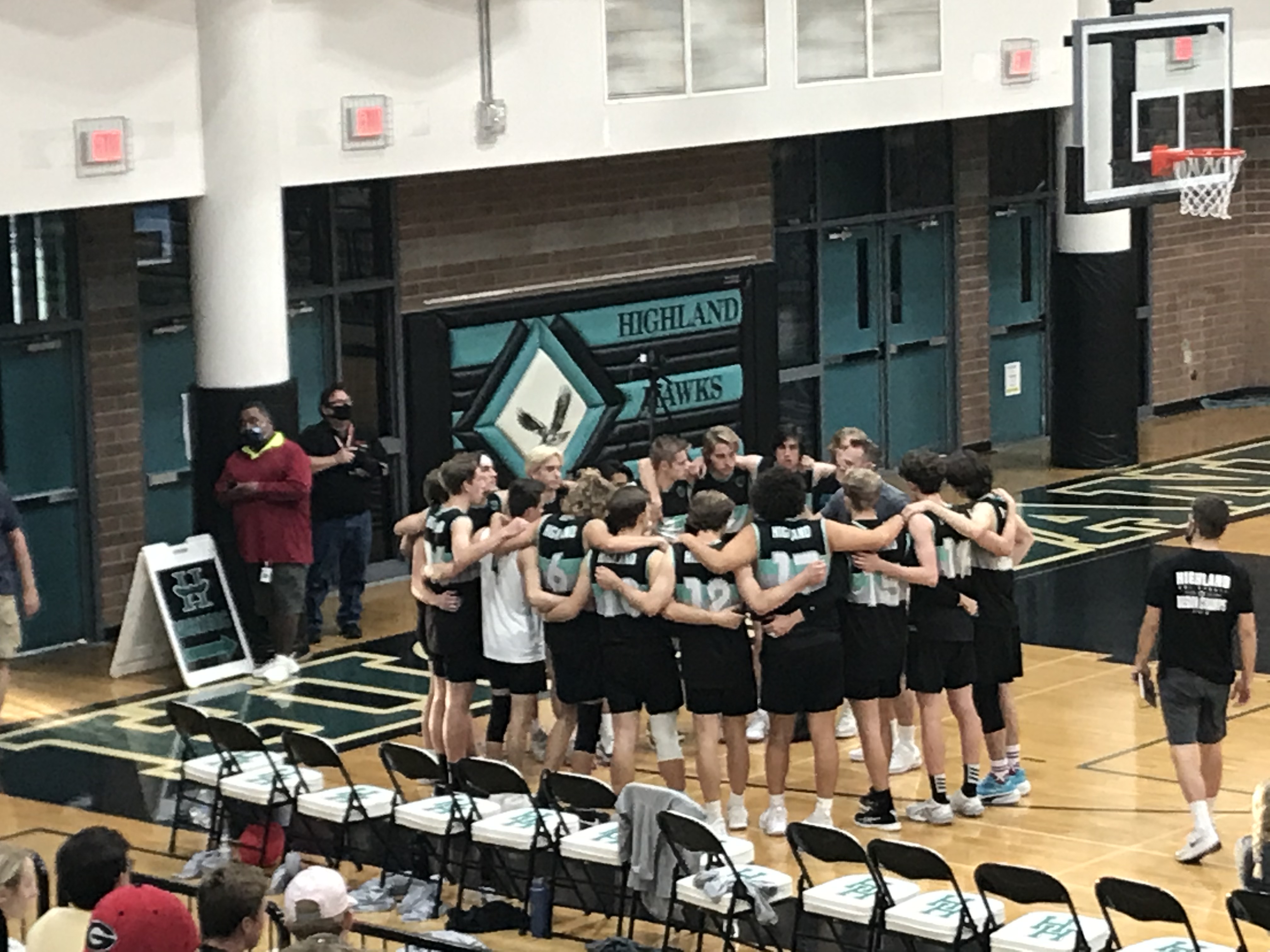 Highland's boys volleyball team was a model of consistency Thursday night. It's not the only match of late that's been the case. The Hawks registered their eight consecutive victory. Visiting Desert Vista was their latest victim. Scores were nearly identical, 25-16, 25-16, 25-17.
"It's been fun playing this year," Highland coach Jeff Grover said. "We have a great group of players. We have a lineup depth behind that lineup. I especially liked our defense and serving tonight. We're on a nice roll. There are several good teams out there. I like to think we're in that mix."
Highland (12-2 overall, 8-0 Central Region) is No. 3 in 6A's latest power-rankings. The win clinched the region title so a banner will be coming later to commemorate the accomplishment. All eight victories have been via sweep so that's 24 consecutive games won since a 3-2 loss to #2 Sandra Day O'Connor on April 1. The Hawks other loss was 3-1 to #1 and unbeaten Perry. Desert Vista brought a #5 ranking to the match. The Thunder are 9-2 with both losses to Highland.
Highland played in system all evening. For the match the Hawks notched 44 kills (unofficially), gave up one ace and didn't trail once in the first two sets. They trailed by two points early in the third set, but pulled ahead for good, 10-9. Desert Vista didn't tally consecutive points from that point on.
Highland had five players post at least five kills. The attack was led by senior hitter Preston Johnson (13) and sophomore hitter Jaren Brown (10). Junior Ethan Whitmore and junior middle Jack Zaharis had seven kills apiece and sophomore middle Porter Caskey (5). Johnson paced serving with four aces, Whitmore had three and Drew Enos two. Desert Vista wasn't able to mount a consistent attack. Leading the Thunder unofficially in kills was senior hitter David Shafer with seven.
HIghland has three matches left - two in region vs. Desert Ridge and Queen Creek and finishes the season with Brophy Prep. Three of Desert Vista's final five matches are non-region games with top teams Sandra Day O'Connor, Perry and Chandler.
---