Canyon View drawing attention
April 28, 2021 by Jose Garcia, AZPreps365
---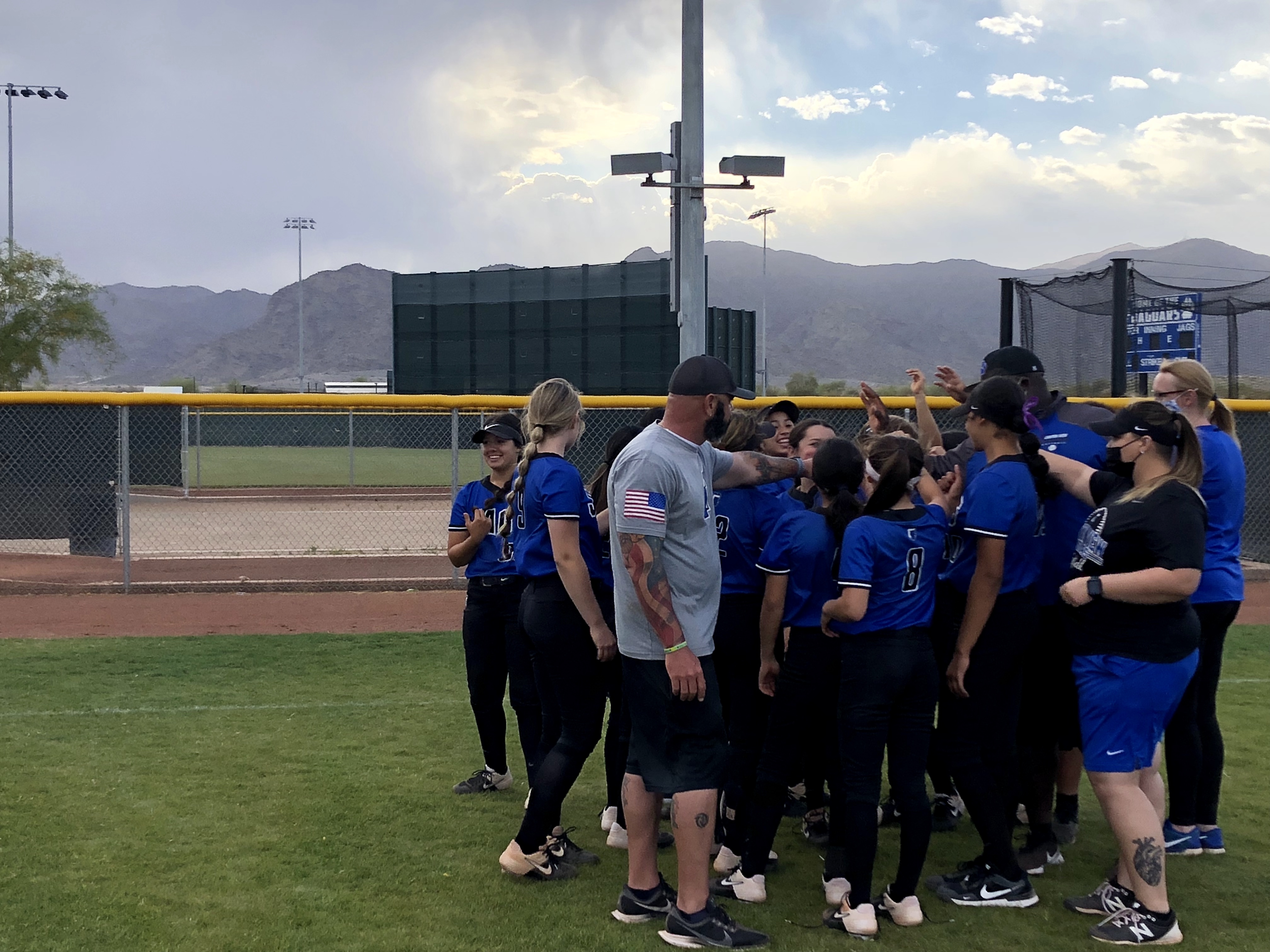 There's a softball program in the community of Waddell that's in its first full varsity season but already clinched a region title and is ranked No. 2 in its conference—without any seniors.
It's true.
The young Canyon View Jaguars are ahead of schedule, positioned as one of the favorites in 5A with only three games left in their regular season. The Jaguars were at it again Wednesday after defeating a top-10 opponent.
Canyon View bounced back from Tuesday's 7-2 loss to 6A Sunnyslope by handing Betty Fairfax its first loss of the year, 8-1. Betty Fairfax (13-1) was batting an Arizona Interscholastic Association state best .599, but junior pitcher Taylor Jacobs (9-0) held the visiting team to just two hits while striking out eight.
Jacobs is the daughter of the Canyon View's head coach, John, and assistant, B'Ann, a former softball player at UCLA and state champ as a player at Greenway.
"We've been tested but blessed enough to be on the good side," John said.
Jacobs struggled in the first inning, when Betty Fairfax walked twice and hit a double, which led to its only run.
But Jacobs then buckled down, and her lineup responded in the bottom of the first with five runs. Canyon View's leadoff hitter, Savannah Groshong, who is hitting. 524, went 2-for-3 with a stand up triple and reached base three times.
"I tell a lot of people about our school, and they don't really know about it," Groshong said. "But that's fine. We're doing good. We are winning, and we are going to show them what's up."
With the win, Canyon View improved to 14-2.
It has suffered a loss to a 5A team, Willow Canyon, 5A's top-ranked team.
Learn more about Canyon View's softball program on Saturday when coach John Jacobs is interviewed during the azpreps365 Morning Show from 8-10 a.m. on 1580 AM The Fanatic.
---