Mesquite trims Poston Butte in see-saw affair
April 29, 2021 by Les Willsey, AZPreps365
---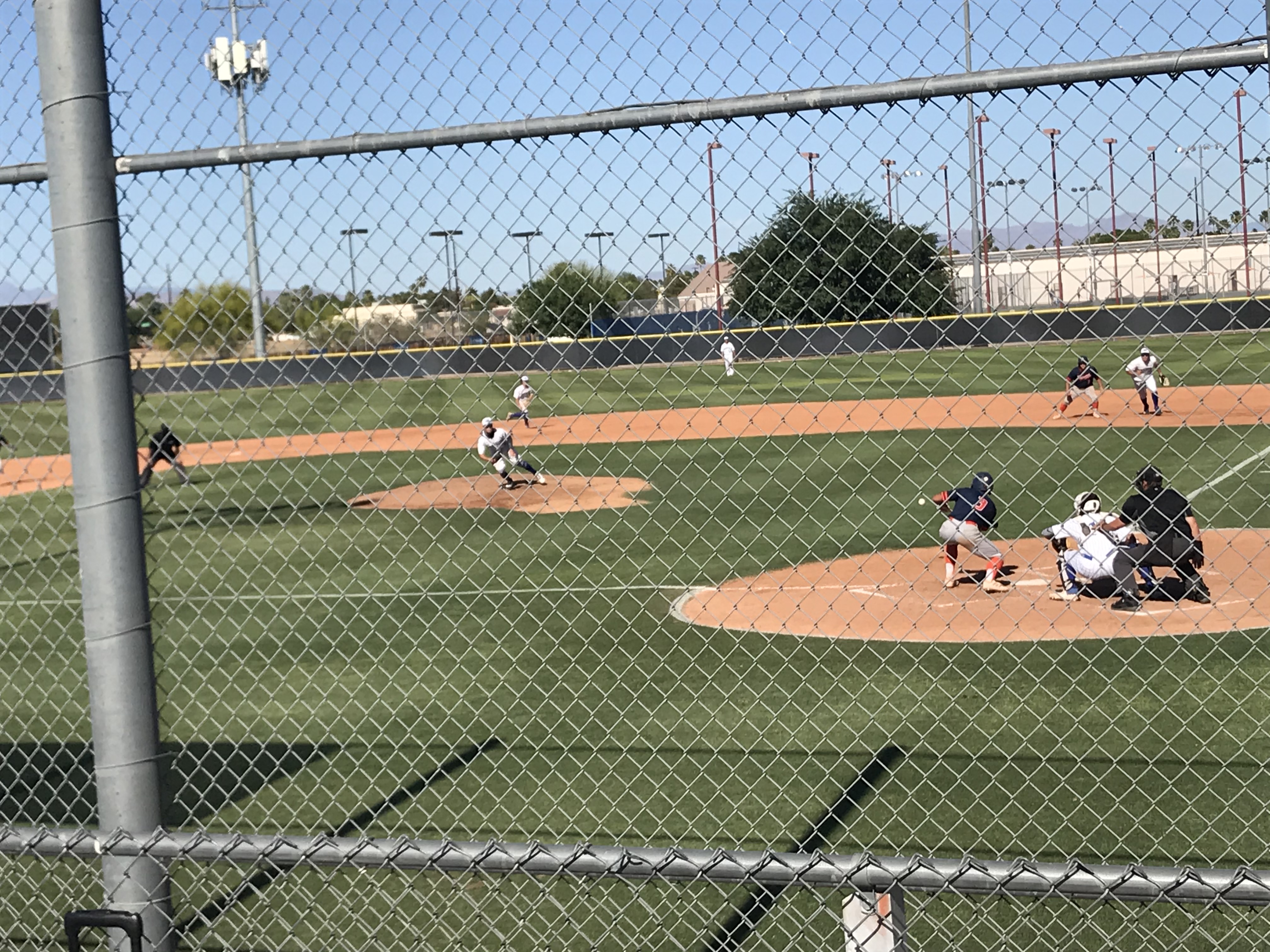 It wasn't #4 Mesquite's day defensively on Thursday. Not at least until the final play of its 5-4 victory over #2 Poston Butte in a battle of 4A's top teams at Mesquite.
Mesquite right fielder Levi Morrison gunned down what would have been the tying run in the top of the seventh for the final out to preserve the the Wildcats' 12th win in a row. Mesquite (17-1) claimed the Desert Sky Region crown with a win Monday over Marcos de Niza. Its only loss was last month to Saguaro, 5-4. Poston Butte won't be worse for the wear from the loss. The Broncos are 16-2 and Black Canyon Region champs.
Mesquite reliever Wyatt Wright, who got the final out of the sixth, retired the first two batters in the seventh. Poston Butte pitcher Colten Vercoe singled to keep the Broncos afloat and moved to second on a balk to make things interesting. Genaro Garcia then lined a sharp single to right and Morrison handled it quickly and launched the game-ending throw to home.
Four Mesquite miscues helped Poston Butte score all its runs in the first three innings. The one that nearly hurt the most came in the third after Mesquite rallied in its half of the second for a 3-2 lead.
With one out and Poston Butte's Ethan Hatch aboard with a double, Mesquite pitcher Zach Zwaschka picked Hatch off second. A walk followed as did an innocuous single to right by Roy Carrasco. That single turned into two runs as the ball scooted through Morrison's legs to the fence to put Poston Butte, 4-3. A "Little League home run" as Mesquite coach Jeff Holland phrased it.
"This game can humble you, but gives you a chance to pay it back," Holland said. "Wasn't our best-played game. We found a way to win in the end."
In further redemption, enter Mesquite shortstop Thomas Vogiatzis. He committed two errors, one helping PB score a run in the second. Vogiatzis, 2 for 3 at the plate, delivered what turned out to be a two-run, game-winning double in the fifth.
"We had some calls that didn't go our way, but we have to take care of our business," Poston Butte coach Chris Holcombe said. "Our baserunning wasn't good..... We got picked off a couple times. That was the difference in the game."
Mesquite outhit Poston Butte, 11-7. Designated hitter Chris Robles led the Wildcats going 3 for 3 with KB Bell joining Vogiatzis with two hits. Hatch led Poston Butte with two of its seven hits. Drew Dalmacio had the lone RBI for the Broncos.
Both teams have two games left - Tuesday and Wednesday next week to close the regular season. Mesquite hosts Buckeye and then Shadow Mountain. Poston Butte also closes with two home games - Tuesday vs. ALA-Queen Creek and Wednesday vs. Tempe.
---