#16 Chandler overcomes quick deficit, tops #17 Highland, 6-2
April 30, 2021 by Les Willsey, AZPreps365
---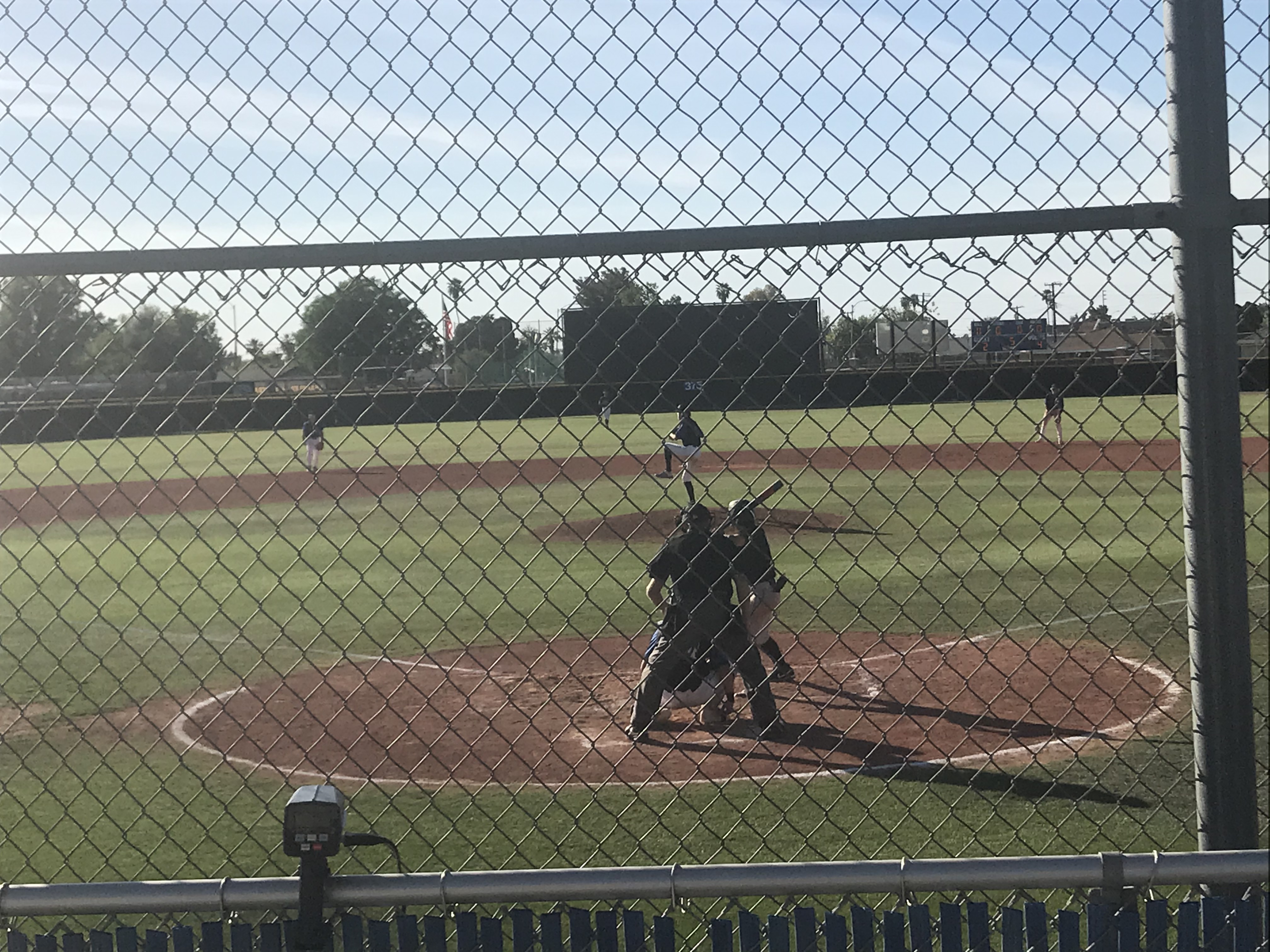 #17 Highland and #16 Chandler completed a busy week of baseball Friday in bidding for the final 6A playof berths that commence on Saturday May 8.
Chandler spotted Highland a 2-0 lead in the first inning and then watched starting pitcher Aiden Shumaker dominate to the finish as the Wolves rallied for a 6-2 triumph at Chandler High.
Chandler will at least hang on to its current 16th spot (final spot that qualifies for 16-team state tournament) with the victory. The Wolves played their third game of the week and won all three. The other victims were Basha and Mesa Mountain View. Highland was stressed to the max, playing its fourth game in five days - all this week. The Hawks bested Desert Ridge, Campo Verde and Dobson in their bid to rise in the power rankings and nab a playoff berth.
Highland tallied twice in the first with three consecutive base runners hits to begin the game off Shumaker, who has mostly appeared in a relief role this season. A Ben Watson double, singles by Kaleb Giles and Dalton Sailer made in 1-0 with no outs. The second run scored on a ground out by Drake Khamis. That was essentially all she wrote for Highland's offense.
Shumaker pitched to one batter more than the minimum (22 batters and 21 outs) to record a complete game. The only base runners he allowed after the first were two runners reaching on errors (second and seventh innings) and his only walk in the third. One was erased via a double play and the other thrown out stealing. Shumaker struck out six and both runs were unearned. It was his first win in four decsions this season.
"He (Shumaker) hit his spots and was missing barrels with his pitches," Chandler coach David Lopez said. "It wasn't the start we were hoping for, but he put up zeroes the rest of the way. We were a little off at the beginning. I don't know if was the Senior Night stuff before we started or what. Maybe our routine was thrown off. Our guys settled in and battled back. The last four games we've practiced better and played better."
Chandler answered the 2-0 deficit with a run in the first and a decisive three-run outburst in the second. Singles by Tate Scott and Michael Kasik and a sacrifice fly from Brody Sexton made it 2-1. A four-hit, second inning plated three runs off Highland starter Cole Reece. Eighth-place and ninth-place hitters Kai Brown and Daniel Hutchison doubled and singled, respectively, to tie it at 2. Scott singled with two outs and the tie-breaking hit was a two-run double by Kasik. Chandler's final two runs scored in the fifth with an RBI going to pinch-hitter Austin Vega.
Kasik went on to go 4 for 4 at the plate, delivering hits with two strikes in his first three at-bats. Scott and Brown added two hits apiece. Sailer was the only Highland player to reach base twice by error and a walk.
Both teams finish the regular season next week. Chandler hosts Shadow Ridge on Monday and visits Desert Ridge on Tuesday. Highland concludes its season Tuesday at Trevor Browne, hoping to crack the top 16 when all is said and done.
---