Makayla Forbes' first year of tennis
May 12, 2021 by Talia Humbert, Gilbert Christian High School
---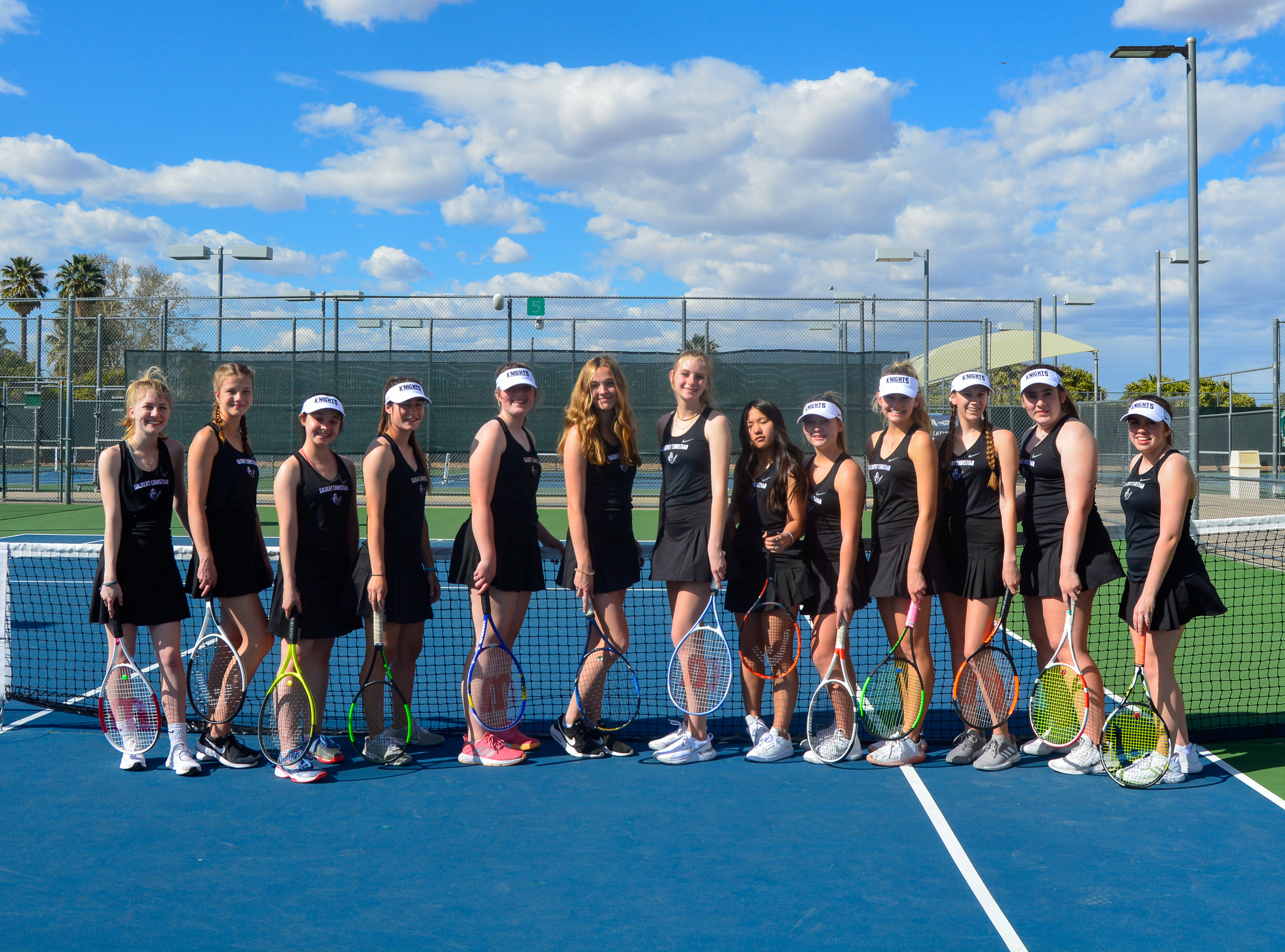 Talia Humbert is a journalism student at Gilbert Christian High School assigned to cover high school sports for AZPreps365.com.
How long have you been playing tennis?
"This was my first year playing tennis."
How long are your practices?
"Our practices are two hours."
What days do you practice?
"We practice every day of the week."
What do you like most about tennis?
"I like my team the best. We help and support each other."
How has tennis grown your relationship with God?
"It has taught me patience and having joy through the wins and losses."
What are some of your favorite highlights from the team?
"Some of my favorite highlights are coming home late from matches with some of my friends and occasional Dutch runs."
How has tennis strengthened you mentally and physically?
"Tennis has taught me to stay patient with myself when I can't get my shots right or I miss easy shots. I have also gotten faster at running around the court."
What are your goals while being a member of the team?
"My goals are to be a good teammate and a good sport."
What about the team is different or unique to you?
"Everyone is so close and everyone learned a lot and got really good by the end of the season."
How much experience do you bring to the team?
"I'm kind of in the middle of everyone because I'm not the worst but I'm not the best."
What have you learned while being on the tennis team?
"I learned a lot of teamwork which has helped me to be a better team member."
Why are you thankful for a season?
"I am thankful for another season because it was so nice to do something together after COVID-19, and I loved that we all worked well together."
Makayla continues to work hard at her sport and will continue to advance in her skills as well as her teamwork skills through practicing. Although this season is over, she looks forward to continuing to practice to prepare for next season in hopes she will go even farther with this sport.
---