Salpointe, Xavier are the queens of the beach
May 14, 2021 by Jose Garcia, AZPreps365
---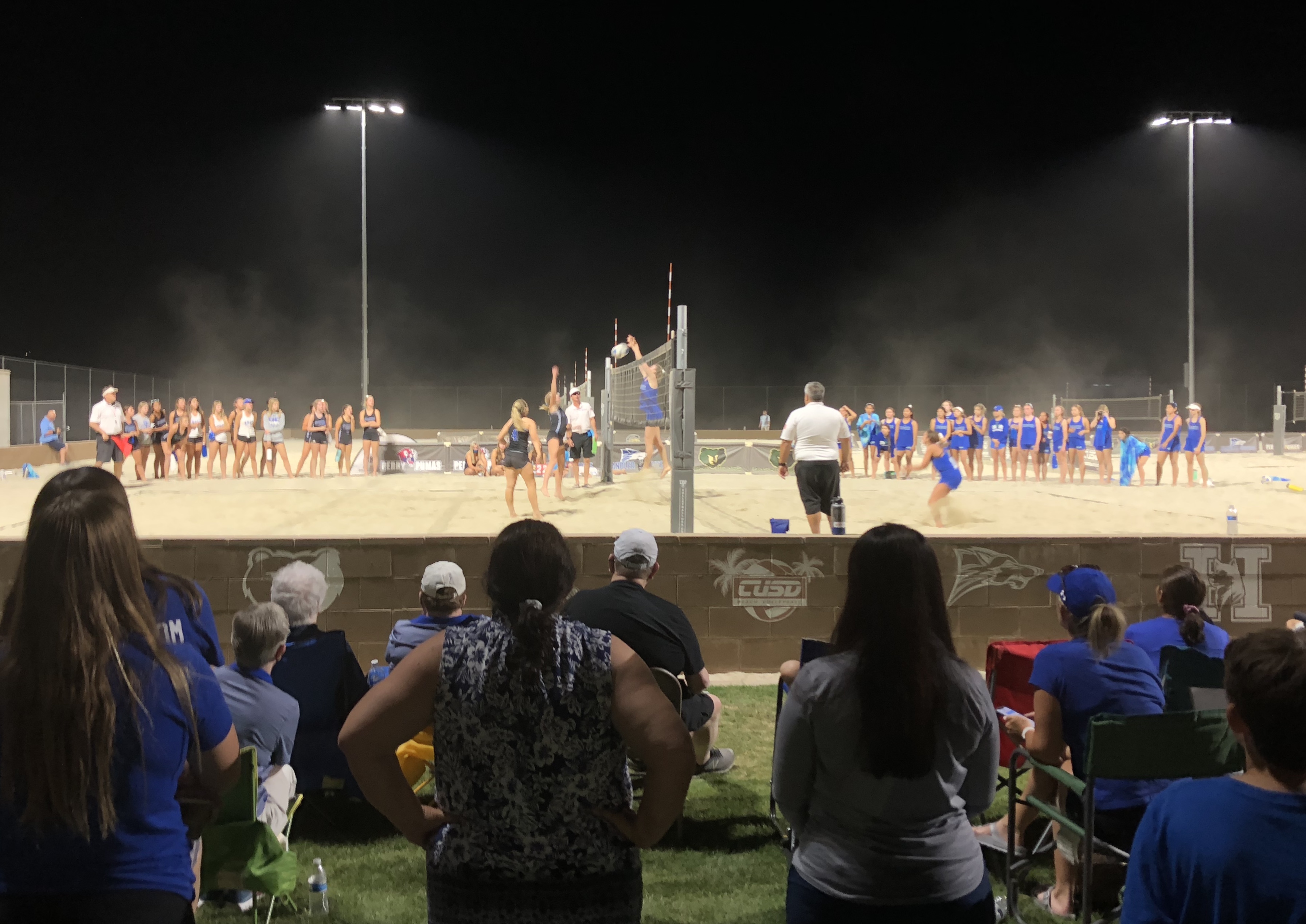 The desert remains an oasis for beach volleyball.
After nine full seasons and last year's spring season cancellation due to the pandemic, Arizona remains the only state to offer beach volleyball for high school female athletes. Despite the one-year hiatus, the sport's popularity continues to grow in the Grand Canyon state.
A record 76 teams participated in the spring sport this season, which wrapped up Thursday at Casteel's first-class beach volleyball facility. Division II Salpointe and D-I Xavier were crowned the queens of the beach, but not after 10 competetitive matches.
Runner-ups Valley Christian and Sandra Day O'Connor didn't disappoint. Some sights and sounds from Thursday's action:
Xavier's No. 2 seeded team of Lexi Yoza and Landree Coats clinched the 2021 title after defeating Sandra Day O'Connor's Ashlyn Rough and Hannah Doyle 21-15, 16-21, 15-6.
Salpointe's No. 2's, Rylen Bourguet and Emma Hugeback, also clinched the title for their team. Bourget's put away sparked her team's champoinship celebration. Bourget helped Salpointe win three titles (indoor volleyball and soccer also) during the current school year. "Coming from last year, when we didn't complete a season for beach volleyball, and having great coaches and great teammates this year with full seasons for all three sports, I'm just lucky to have that," Bourget said.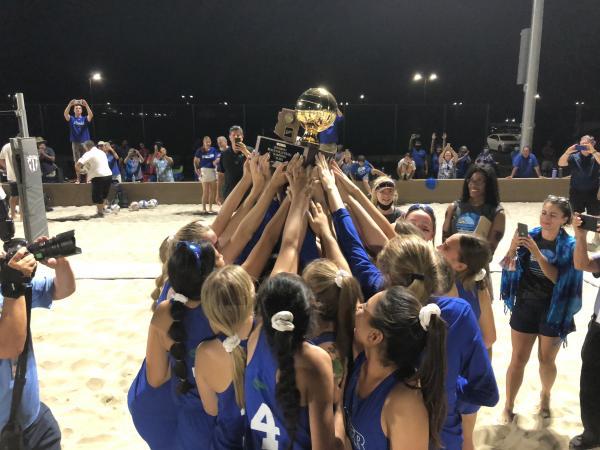 Xavier has won eight of the nine Division I titles the Arizona Interscholastic Association has organized so for. Xavier is 102-2 during its eight championship seasons. (azpreps365 photo.)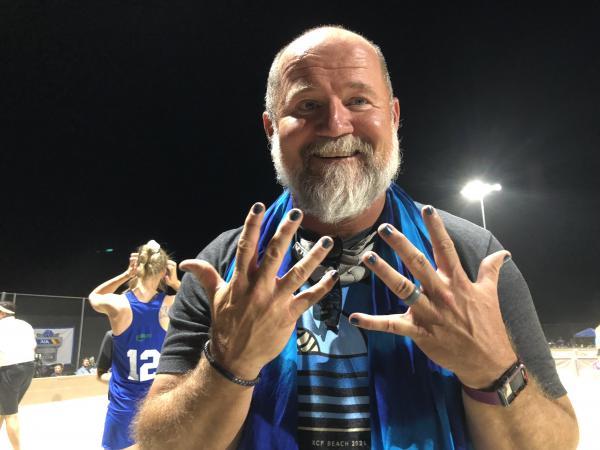 Coach Tim McHale's fingernails were painted by one of his Xavier players. "Promises made and promises kept. The left hand meant protecting the No. 1 seed and (the right) was getting to the championship," said McHale when asked what the paint signified. "I think it's a validation of what we try to do at Xavier," McHale said. "Our alumni have reached out all week as well as the kids who didn't get to win last year." (azpreps365 photo)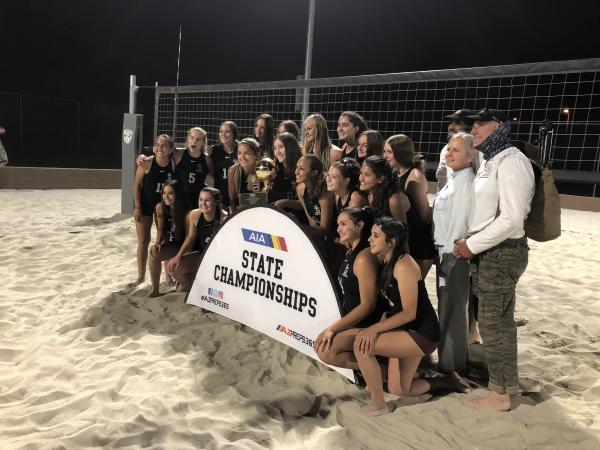 Salpointe's Heather Moore has coached volleyball in the Tucson area for 30 years. Tuesday marked the first time her beach program won a team title. Her 2021 team finished undefeated. "Dedication to the sport," said Moore about what stood out about her 2021 team. "Just wanting to get better at volleyball. Loving to come to practice." (azpreps365 photo.)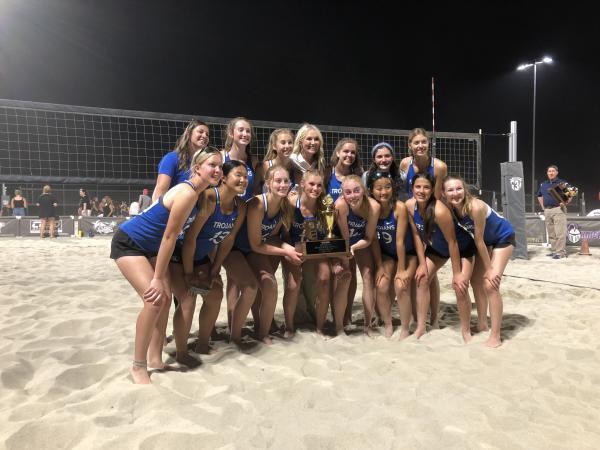 Valley Christian took home the 2021 Division II beach runner-up trophy. It's the second time in the program's history that it reached a team beach final. The team is coached by Shawna Yarbrough, Valley Christian's first female player to receive a Division I volleyball scholarship. (azpreps365 photo)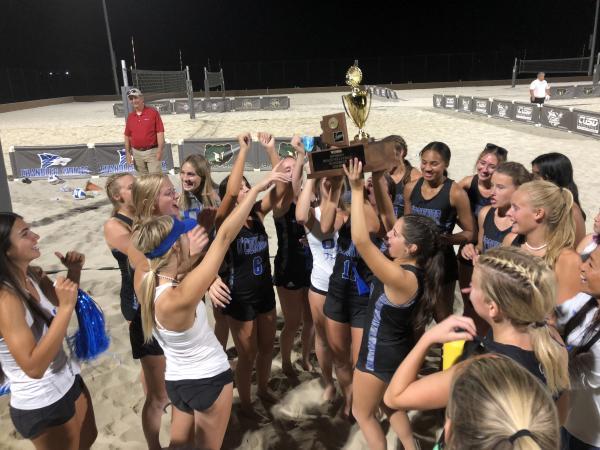 The 2021 Sandra Day O'Connor Eagles were the first team from its school to reach a beach volleyball championship. (azpreps365 photo)
---