Seton trims Millennium for Lady X hoops title
June 5, 2021 by Les Willsey, AZPreps365
---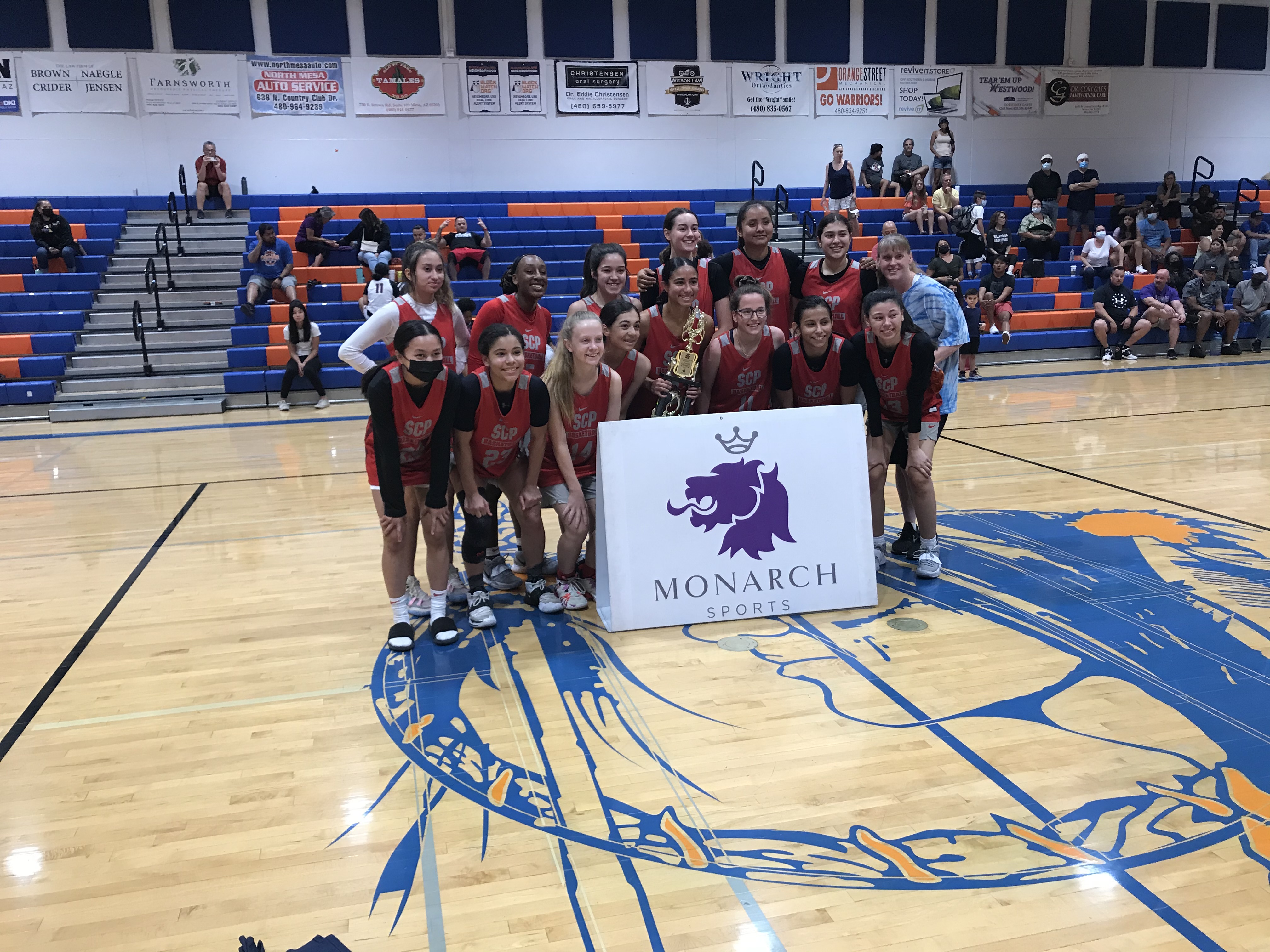 It was a good thing Seton Catholic had veteran leadership on the floor this weekend in seniors-to-be Sasha Daniel and Lexi McNabb. They were the catalysts offensively and defensively guiding the Sentinels to a hard-fought 40-37 triumph over Millennium to win the championship of the 8th annual Lady X hoops tournament at Westwood High School.
Seton was 4-0 in the tournament winning a showcase game vs. Westwood and first-round bracket game vs. Perry on Friday. The Sentinels reached the final besting Mesquite, 52-40, in the semis. Millennium won showcase and first-round game Friday vs. Mesquite and Mesa, respectively. The Tigers eeked out a rugged 32-27 win over Xavier Prep in the semis.
"Sasha and Lexi played so well," Seton coach Karen Self said. "The intensity was there for both teams. We had some freshmen and players who played on varsity last year without a lot of experience. They got tested. That's why we play in this tournament.''
Daniel led Seton in scoring in the game with 14 points and McNabb added nine. Sharing game-high honors were Millennium sophomore Kayda Pierce (14 points) and sophomore Elli Guiney added 11 points. All four players were selected to the six-player, all-tournament team. Daniel was accorded Most Outstanding Player honors. Joining them on the all-tourney team were Mesa junior Ashiian Hunter and Xavier Prep sophomore Sarah Miller.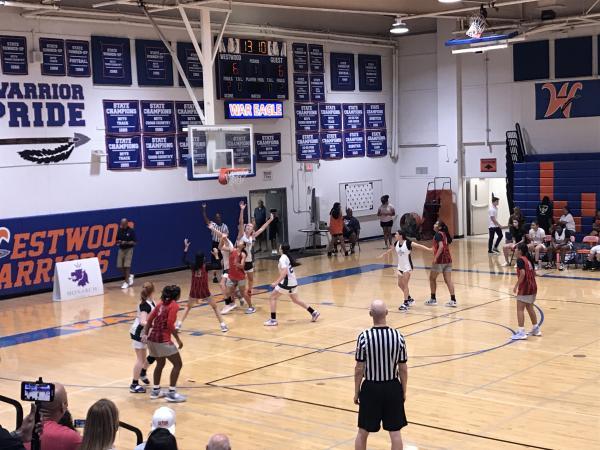 Seton's Sasha Daniel (2) draws a foul defended by Millennium's Kayda Pierce (33) and Elli Guiney (1). (Azpreps365 photo)
As for the game, neither team forged a big lead. The game was tied at 20 at halftime. Seton led by five a couple times - 30-25 and 40-35. The Sentinels never trailed in the second half, but always had Millennum at its heels. Daniel scored her final points with 2:12 left on a strong drive to the basket for a 38-35 edge. Teammate Caitlynn Benally pushed the lead to 40-35 on a nice give-and-go bucket with 1:28 left. The only perimeter points for Seton in the second half were scored via reserve Izzy Ivy (three) and 15-footer and trey from McNabb that kept the Sentinels marginally in front. McNabb helped hold Guiney to a tourney-low 11 points as the two engaged in quite a matchup throughout the contest. Guiney tallied 24 points in the Tigers' semifinal victory over Xavier.
Millennium made the game's final basket - a reverse layup by Grace McBride - to make it a one-score game with one minute to play. Seton ran time off the clock on its next possession, working the clock to 42 seconds. After a timeout, Millennium was forced to foul several times to put Seton at the line. The Tigers forced a jump ball and the possession arrow favored them with 25 seconds to play.
Millennium was looking for a three, but settled for an off-balance jumper by Mia Amundsen that was off the mark. Seton got the rebound and after two more fouls, Daniel went to the line for a 1-1 with 6.8 seconds left. Daniel missed the first, but a Millennium turnover foiled a last chance to tie.
The final records of each team in the tournament: Seton 4-0, Millennium 3-1, Xavier 3-1 (3rd-place), Mesa 3-1(consolation champ), Mesquite 1-3, Perry 1-3, Westwood 1-3 and Valley Vista 0-4.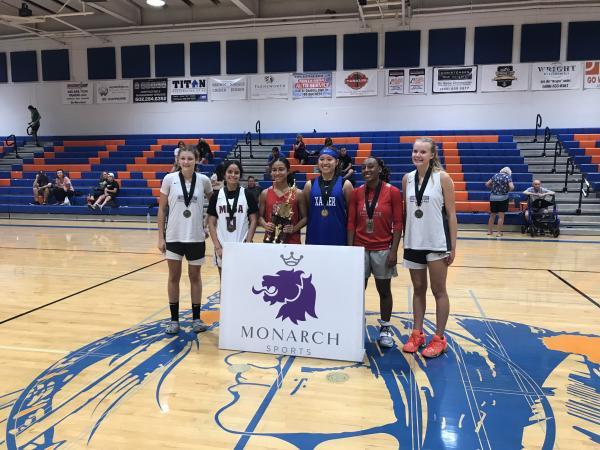 8th annual Lady X all-tournament team: from left - Millennium's Elli Guiney, Mesa's Ashiian Hunter, Seton's Sasha Daniel, Xavier's Sarah Miller, Seton's Lexi McNabb and Millennium's Kayda Pierce. (Azpreps365 photo)
---