Big stage set for Section 7 basketball bonanza at State Farm
June 17, 2021 by Jose Garcia, AZPreps365
---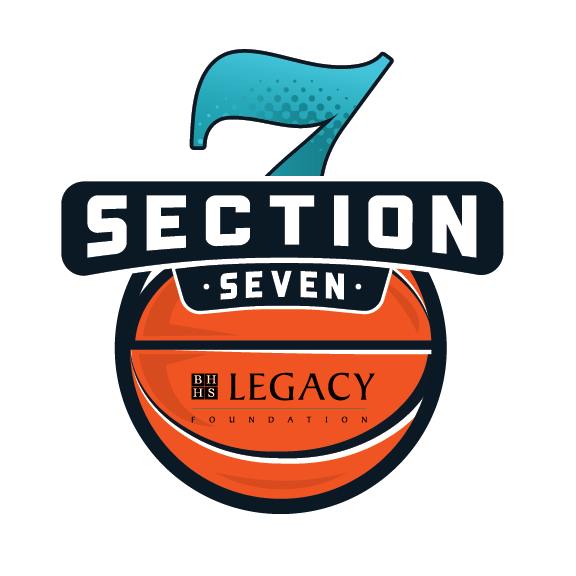 To all the out of state high school basketball teams and fans visiting Arizona this weekend, welcome to the Valley.
And welcome back Section 7.
It's hot here, but State Farm Stadium's air conditioning system should be working just fine. From Friday to Sunday, the stadium will host one of the biggest offseason high school basketball events ever organized, Section 7.
More than 190 teams from the western United States are set to showcase their skills on a grand stage and in front of more than 100 college coaches eager to see so much talent at one site. For most, this will be the first time that coaches will attend a live event to recruit in over a year.
COVID-19 kept coaches from in-person scouting and cancelled last year's Section 7 at State Farm. This year's three-day basketball bonanza, presented by Legacy Foundation, was organized by the Arizona Basketball Coaches Association and sanctioned by the Arizona Interscholastic Association.
The AIA is in Section 7, one of eight geographic locations in the U.S. that represent the National Federation of State High School Associations. Basketball teams representing nine western states will flock to the home of the Arizona Cardinals starting Friday.
"The ABCA has played a tremendous role in the return of live events this summer," said David Hines, the AIA's Executive Director. "We couldn't be more excited to partner on this event and get student-athletes competing again. An event like this is an amazing opportunity for high school athletes from Arizona, and all of the states that make up Section 7, to be scouted by collegiate coaches and potentially take their games to the next level."
State Farm hosted a NCAA Final Four in 2017, but this time around 12 basketball courts will fill the floor of the stadium with high school talent.
"We are really excited to get back on the court and offer a competitive event and platform that will allow scholastic teams to showcase their talent," said Matt King, President of the Arizona Basketball Coaches Association. "Due to the pandemic, some players haven't been seen live in nearly two years, but this event will provide Division I coaches an opportunity to see the best that Section 7 has to offer. We sincerely appreciate the support of State Farm Stadium in helping us to bring this event together."
The boys teams were placed in eleven brackets, and the girls were placed in a 16-team bracket.
The championship game of the 16-team bracket will be held Sunday at 4:45 p.m., with some of the best program's in Arizona, including Mesquite, Millennium and Westwood, vying for the Section 7 crown. Twelve of the 16 teams reached the AIA playoffs in the 2020-21 school year.
For the boys, 2020-21 AIA state champs Sunnyslope, Catalina Foothills, St. Mary's, Scottsdale Christian and state runner-ups Mountain Pointe, Centennial, Paradise Honors, Rancho Solano and Mohave Accelerated are some of the programs that will represent Arizona this weekend. The teams that finished ranked No. 2 (Corona Centennial), No. 3 (Archbishop Mitty), No. 4 (Mater Dei), No. 5 (Campolindo), No. 8 (St. John Bosco), and No. 12 (Harvard-Westlake) in maxpreps' final California rankings this past season will be in town.
St. Mary's will play Harvard-Westlake, and Mountain Pointe will face Mater Dei in two of the marquee games on Friday.
Mountain Pointe's backcourt of Tru Washington and Mark Brown is one of the best in the state. St. Mary's Jason Fontenet this week received offers from Pepperdine and Arizona State, but Fontenet isn't the only St. Mary's player attracting Division I attention.
The reigning Gatorade Arizona Player of the Year, University of Arizona commit Dylan Anderson, dresses for Perry and so does the highly regarded Cody Williams and incoming freshman Koa Peat. Millennium's Cameron Holmes is another young Arizona high school player getting a lot of attention before his first official high school game.
Colorado's No. 1 and No. 2-ranked teams this last season, ThunderRidge and Cherry Creek, respectively, Utah's No. 2, Westlake, and Nevada's high school heavyweight, Bishop Gorman, will also play some of best in the west.
Section 7
Where: State Farm Stadium. Some games will be held at Raymond S. Kellis High School.
When: Friday-Sunday.
Cost: A day pass is $15; weekend $30. Kids 5 and under free. Parking is $5 per day. Kids 12 and under who wear a youth basketball jersey will receive one free youth entry ticket with the purchase of one adult ticket.
Schedules: Download the Arizona Basketball Coaches Association app to view schedules and other information about Section 7.
Proceeds and donations garnered from the event will be designated to support the Backpack Buddies Program, scholarships for student leaders, and the AdmiHER initiative to support the growth of girls basketball. Text SECTION7AZ to 243725 to donate.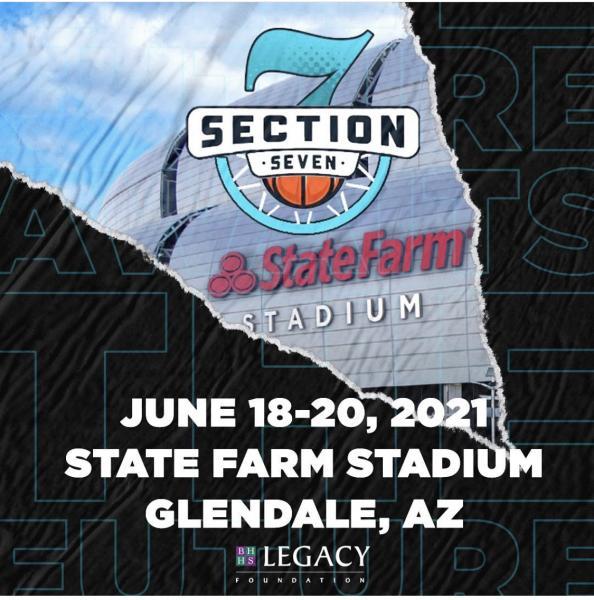 ---