Queen Creek badminton: More than wins and losses
September 9, 2021 by Adriana Dopadre, Arizona State University
---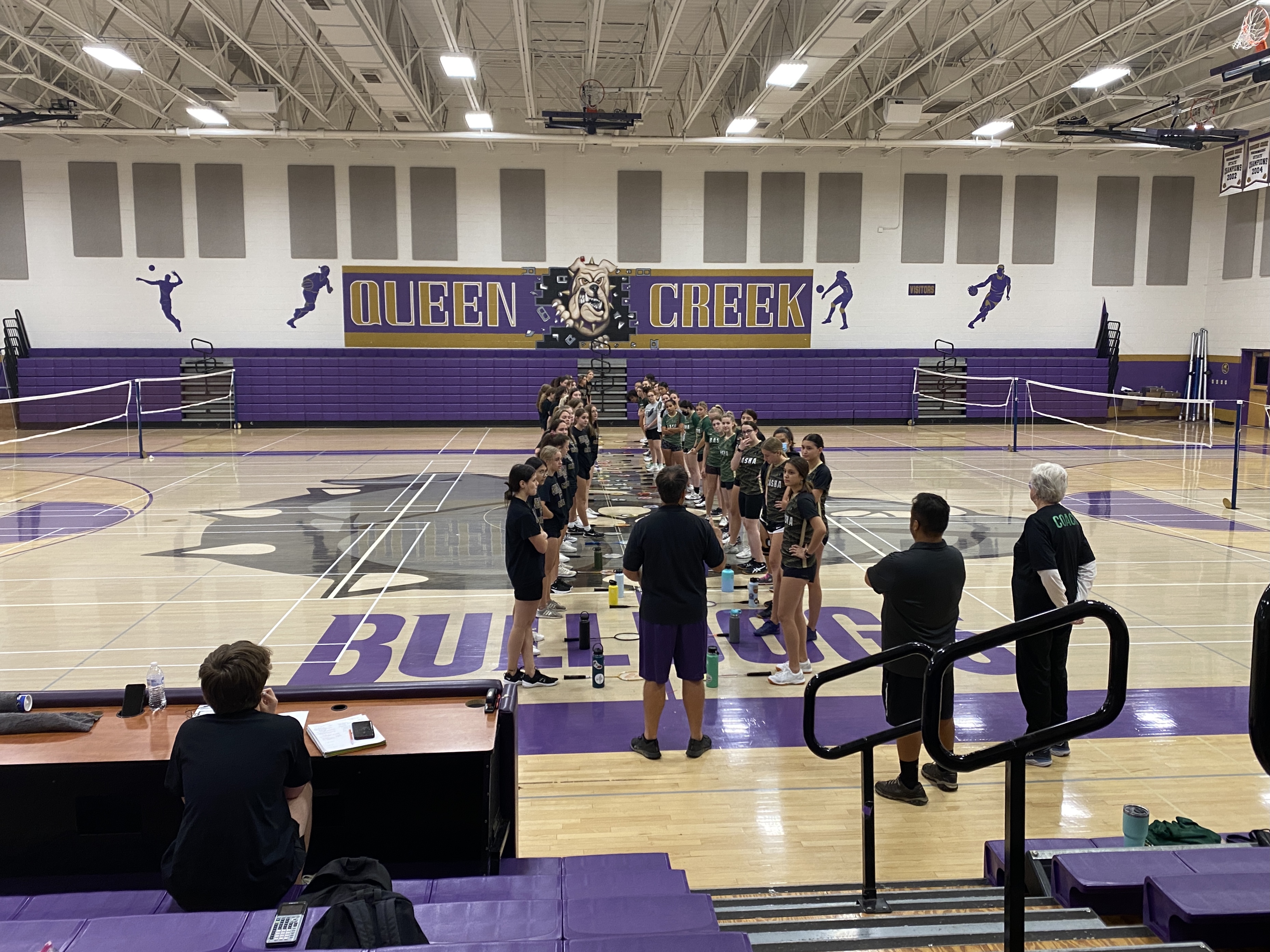 Adriana DoPadre is an ASU Cronkite School of Journalism student assigned to cover Queen Creek High School for AZPreps365.com
After 12 years of coaching badminton at Queen Creek High School, Coach Jason Rhone has taught his team three important skills: how to play badminton, how to have fun, and how to be part of a family.
The Queen Creek Bulldogs lost today's home matchup to the Basha Bears 9-0, but it wasn't necessarily about that for the Bulldogs.
"The varsity kids they wanna win, it's competitive and the JV kids go either way," Rhone said. "Everybody's treated the same: they practice together, they get the same stuff, it's not like I label the varsity kids. They're all one."
The loose and funny atmosphere Rhone created allows many of the players, who are multi-sport athletes, to relax and be themselves on the court.
"It's kinda like hanging out with your friends," Wyatt Goodwin, the team's manager, said.
During the match, Rhone praised the goofiness of the sport and even compared himself to Bob Ross and a therapist during his brief talks with players in between games.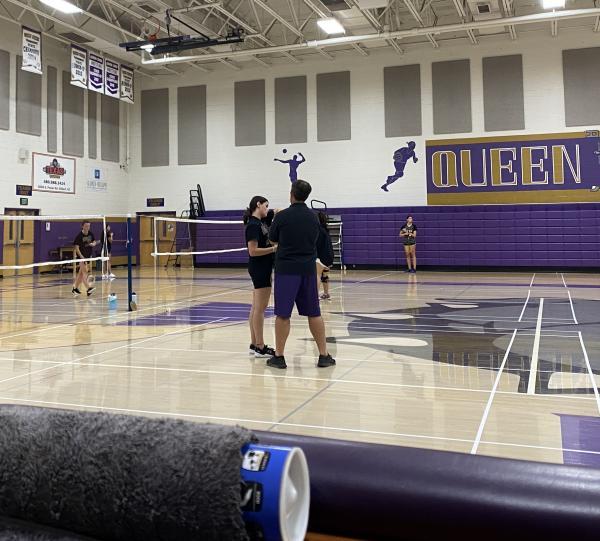 Coach Rhone talks to Raigan Petersen in between matches (Adriana DoPadre/AZPreps365)
"We're all together and bonded to where we trust each other and help each other out," senior Jaye Estrada said.
Estrada has been part of the team since her freshman year and was first introduced to the sport through one of her friends. She then joined the team and has been playing ever since. The varsity two player for the Bulldogs did lose her match-up against Basha senior Sydney Flores; with Basha winning both games, 21-15 and 21-11, on Thursday night.
Of course, varsity players try to go far. Bulldog senior Raigan Petersen, who is the team's varsity one player, which means she's the leader of the pack, was especially competitive in her two sets- to-one loss to Basha Bears senior Aubriella Whisler.
The first game was won by Whisler with a score of 21-13; the second by Petersen, 15-21. In the third and final game, Petersen's six-point rally fell short and was won by Whisler by a score of 21-14. Queen Creek would drop its remaining four singles matches.
The Bulldogs doubles match-ups didn't fall their way either as they lost all three in the minimum two games per set.
In match one Petersen and Estrade fell to Basha's Flores and Jordyn Mee, 21-13 and 21-12. In match two Kaia Turner and Jayden Baird fell to Basha's Allie Ferin and Tricia Despain, 21-6 and 21-7. In the third and final match-up for the varsity doubles, the Bulldogs Ashley Rosen and Avriel Durrant fell to Basha's Whisler and Talia Walsh, with the final scores being 21-15 and 21-17.
All in all Queen Creek was outscored 394-221 in their nine matches and 19 games. Basha continued its torrid pace, as its record improved to 4-0. The Bears have won three of their matches by shutting out the other squad 9-0. As for Queen Creek, its record fell to 2-3, losing its last three matches.
The Bulldogs have their next match scheduled on Tuesday, September 14 at 4:00 p.m. against the Shadow Ridge Stallions.
"It's not like you're playing for your life out there," Coach Rhone said.
---