Titans volleyball ranked No. 1 in 2A Valley
September 10, 2021 by Caleb Gottry, Chandler Preparatory Academy
---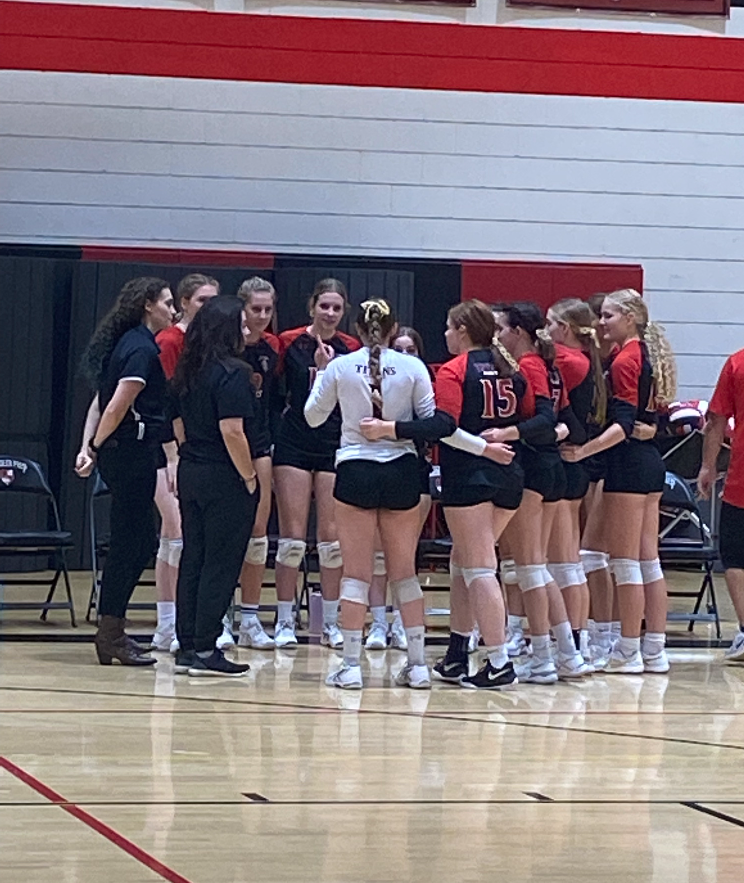 Caleb Gottry attends Chandler Preparatory Academy and is a member of the AIA's Student SID program.
On Thursday, September 9th, the Chandler Prep Titans hosted their first region match of the season and dominated in a three-set victory over the Sequoia Charter Stallions. Going into the match, the Titans were undefeated with a 4-0 overall record. After Thursday's match, the Titans added another win to their tally and took the number-one spot in the 2A Valley Region standings.
The success of the powerhouse that is Chandler Prep Volleyball can be primarily attributed to strong servers and a deep bench. Out on the court, it is very clear that Titan volleyball is a team effort. Against the Stallions, there were six Titans with two or more kills, including non-starter, sophomore Nadine Spencer-Walters. Seniors Taylor Dedich and Alison Mingus led the team in kills with seven a piece.
Senior setter Alyssa Smith did her job excellently with over 15 assists and was able to rest for most of the third set with senior setter Emily Curran filling that role on the court. Head Coach Jones commented on the benefits of a capable bench:
"We're a very deep team, so we have a lot of girls that can contribute in a lot of different ways. It's good when we can get ahead of teams early so that we can make sure everyone gets in and gets the reps in that they need. I know that we have a tournament this weekend where everyone is going to get some reps. It keeps everyone healthy and it keeps us ready to go in case someone's having an off day."
Although Sequoia Charter did have six kills during the match and looked strong offensively, they had trouble getting the ball into playable positions to showcase their strong hitters. This was largely due to Chandler Prep's serving with over 20 aces and long service runs in every set.
In the first set, the Stallions kept the score close and led 5-4 after an ace from that side of the court. But, after a serve went long, Titan senior Mia Evers served for 15 points with seven aces. Similarly, sophomore Juliet Mason went on a nine-point service run in the second set with two aces. Evers and junior Zoe Yates led the team in aces with a total of seven each for the match. Evers praised the ability of the team to serve well after the game saying,
"I think the strong serving definitely progressed the game. We had a lot more energy as a team once we started getting aces and once we started getting the points."
The Chandler Prep Titans play their next region game away at Rancho Solano Prep on September 13th. Titan Up.
---