Hamilton defeats Millennium in battle of defending VB champs
September 11, 2021 by Les Willsey, AZPreps365
---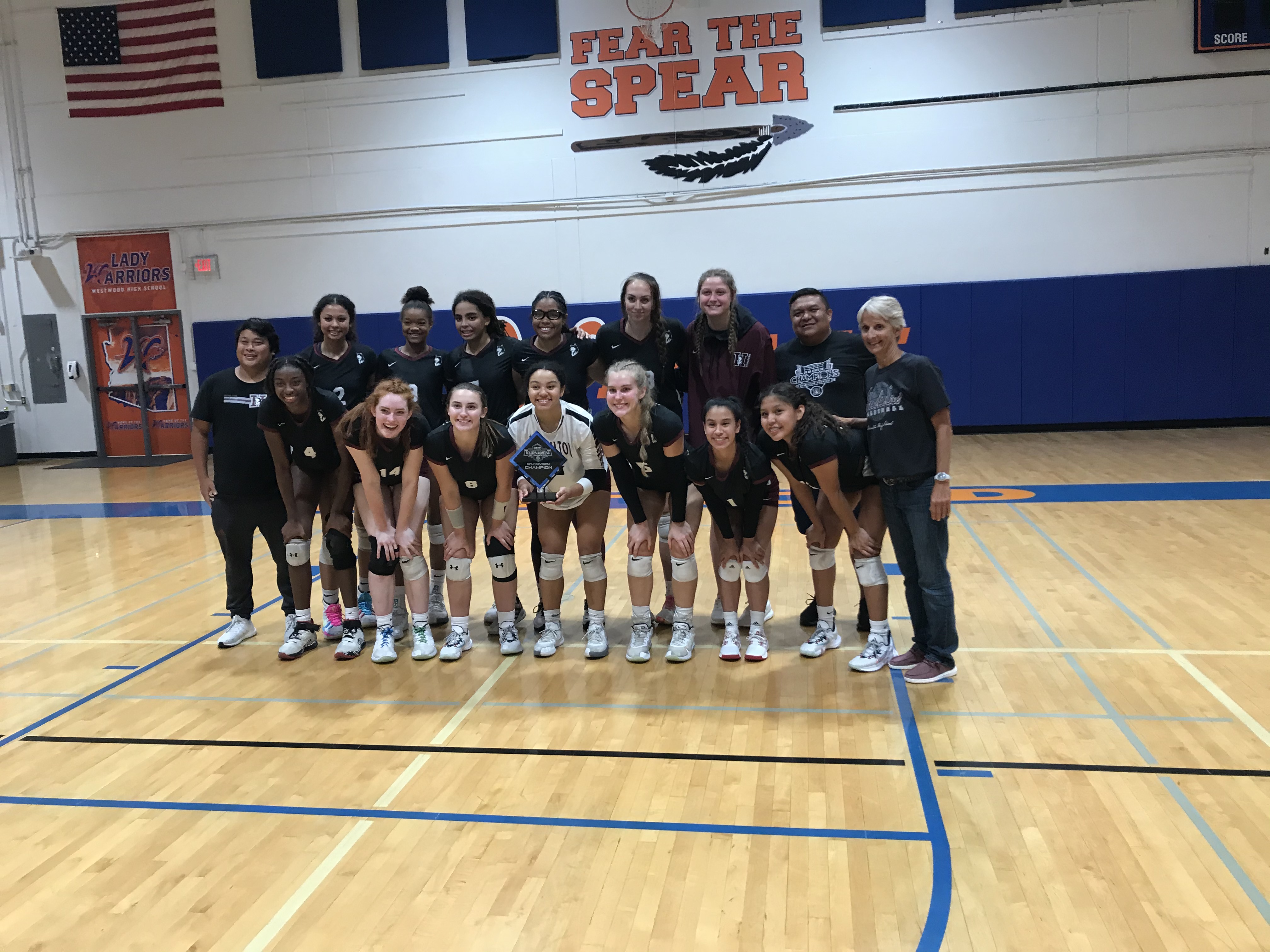 Defending 6A girls volleyball champ Hamilton ended up with neat matchup Saturday for the final of 29th annual Westwood Tournament of Champions at Westwood High.
The Huskies faced defending 2020 5A champ Millennium and it was the Huskies' day and tournament as they toppled Millennium, 25-19, 25-18 in the title match. Hamilton won all nine of its matches in the tournament. Seven were sweeps (best-two-of-three) and two went the distance. The two that took three to produce a winner were in the quarters and semis vs. Horizon and Xavier Prep, respectively.
"Horizon and Xavier matches were tough and I thought might have worn us down a bit," Hamilton coach Sharon Vanis said. "It was nice to see us rebound and play tough in the championship."
Hamilton, which opened the season with five-set, power-ranking loss to Sandra Day O'Connor, has won won two power-ranking matches via sweep and posted a 5-2 record against high-caliber competition in a Florida Invitational last week. For the season the Huskies are now 16-3.
Hamilton built an early six-point lead (8-2) in the opening set vs. Millennium. The Huskies were steady to the finish of the set. Set two was much tighter with mostly one point separating the teams through Hamilton's 15-14 edge. Micah Gryniewicz, Neomi Beach, Jordan Middleton and Demya Tate supplied the attack and blocking that finished off the Tigers.
Middleton led Hamilton in the title match with 14 kills, followed by Gryniewicz (9) and Beach (7). Setter Melia Barlow posted 35 assists and libero Tatum Thomas had 14 digs. Gryniewicz was selected to the all-tournament team and earned tourney MVP honors.
"We have a good group of 13 kids," Vanis said. "It's hard to get them all in, but I know they can play. Even getting more in even if for three rotations. The tournament had a great atmosphere. It was loud and something we haven't had in some time."
Millennium had similar success to Hamilton in the two-day tournament winning all six of its pool matches and topped Mesa Mtn. View and Perry to reach the final. Millennium's attack in the final was more varied and less prolific than Hamilton's and led unofficially by junior outside hitter Eryn Jones with 7 kills, Anne Brauckmiller (5 kills) and Olivia Pavelchik (4 kills).
Twelve players were chose to the all-tournament team, one each from the 12 teams who qualified for the Gold Bracket. Joining Gryniewicz on that list of honorees: Gilbert's Naia Stewart, Xavier's Emma Soderstrom, Horizon's Keira Hall, Sunnyslope's Gianna Barry, ALA Gilbert North's Brooklin Bogle, Highland's Claire Pothier, Notre Dame Prep's Sophia Ross, Corona del Sol's Ella Lomigora, Mountain View's Olivia Tukuafu, Millennium's Bianca Perez and Perry's Layla Handley.
---