Phoenix Christian prepares for upcoming showdown against Coolidge
September 14, 2021 by Zachary Wargo, Arizona State University
---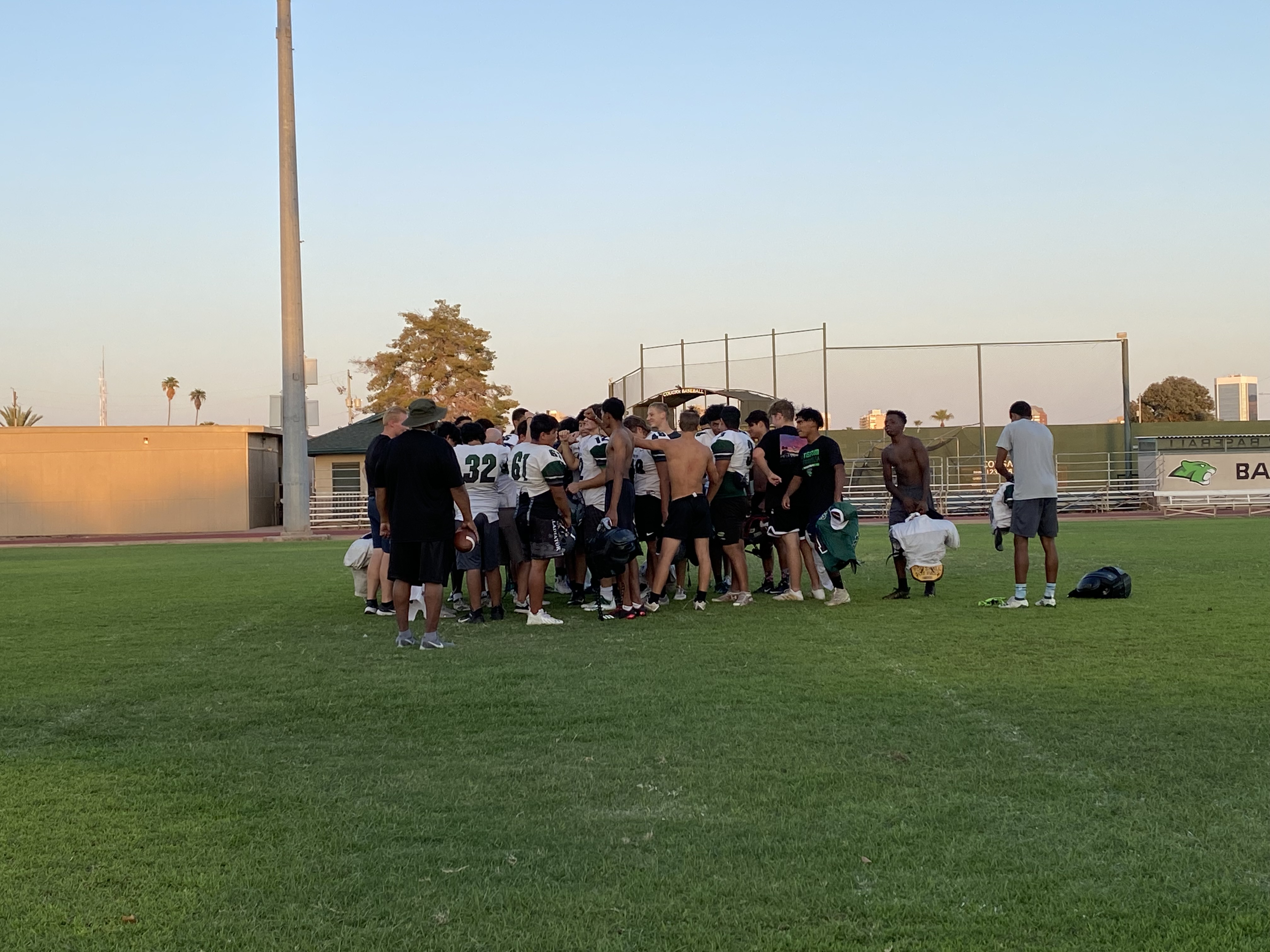 Zachary Wargo is an ASU Cronkite School of Journalism student assigned to cover Phoenix Christian football for AZPreps365.com.
The Phoenix Christian football team plays host to the Coolidge Bears at 7 p.m. Friday, Sept. 17 in their third home game of the season. The Cougars, who lost 52-0 last week at Arizona Lutheran, will look to limit mistakes and to play efficiently on both sides of the ball.
According to AZPreps365.com, Phoenix Christian went 5-4 last season and 4-0 in the Metro West region in 2020, and is working toward another chance to play for a state title. The Cougars have suffered some early setbacks with injuries, according to new head coach Dan Fort, forcing younger players to learn the playbook on the fly and are getting important game experiences early in the season.
Despite the setbacks, the Cougars are 1-2 with two games left until region play begins on Oct. 1 against Bourgade Catholic. Currently, Phoenix Christian is ranked third in the 3A Metro West region behind Bourgade Catholic and Dysart.
"We will have to execute, we have to block, and we have to tackle, that's the bottom line," Fort said. "We didn't block very well and we didn't tackle very well on Friday night (against Arizona Lutheran) and the score showed that. If we do those things, we'll get better."
Fort is coaching his first season at Phoenix Christian and hopes to make a deep run into the playoffs. This is his 24th year coaching football and he is excited with the team he has this season. Fort said it's been a process in improving each week.
"In some ways yes and in some ways no, we have improved in understanding what we're doing," Fort said. "But we have also had a few injuries which means we have had to throw some new guys to learn on the fly, which has pushed back our learning curve a bit."
Although the season is still young for Phoenix Christian, each game is critical for the team's 3A conference record, which is currently 1-1. Coolidge (1-2 overall) is also looking to rebound after a 58-0 loss at Yuma Catholic last week. The Bears are currently in first place in the 3A Central division with a 1-1 conference record, after going 3-4 last season.
Phoenix Christian's success in recent years gives the team high expectations to play for a state title every year and to compete with the best teams in its division.
"I think every week is supposed to be a win," senior tight end Jose Herrera said. "I think they are all important equally since they determine how the rest of the season goes for us."
---