Seton Catholic edges Estrella Foothills in 5-set VB match
September 21, 2021 by Les Willsey, AZPreps365
---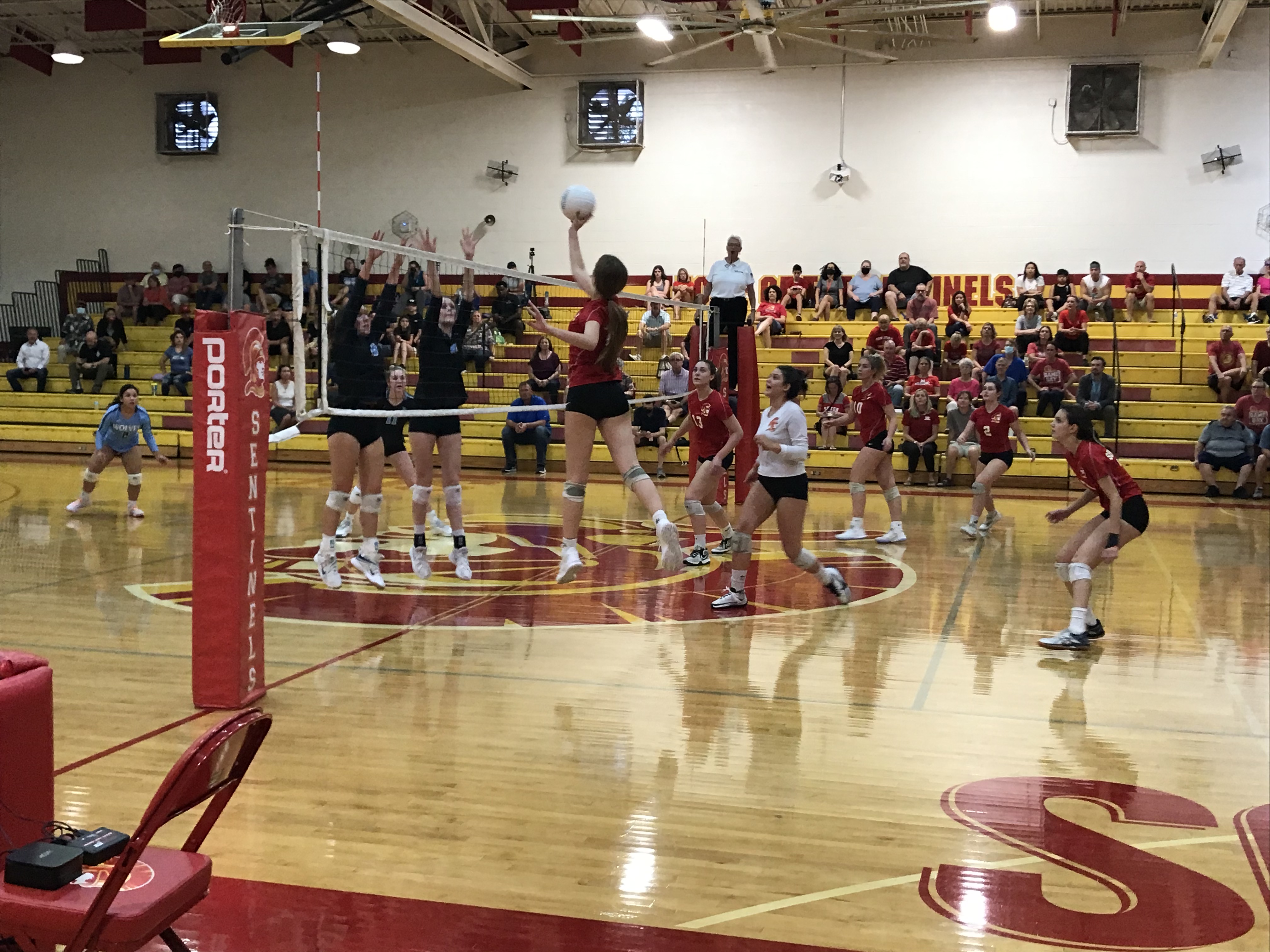 The more powerful hitters belonged to Estrella Foothills in its match with Seton Catholic. Seton offset that with scrappy play in the back keeping rallies alive that most teams would not have.
In the end Tuesday night, David (Seton) managed to edge Goliath (Estrella Foothills) in five sets, 25-23, 11-25, 25-21, 14-25, 15-12 in a 4A girls volleyball match at Seton Catholic. Both schools had strong seasons last year. Seton advanced to the 4A semifinals and Estrella Foothills made it to the quarterfinals. Both were ousted by eventual conference runner-up Notre Dame Prep.
Seton managed to prevail in all the tight sets (1, 3 and 5) rebounding from blowouts in sets 2 and 4. Seton improved to 5-2 in power-ranking matches and dealt Estrella Foothills (4-1) its first power-ranking match loss.
"We showed a lot of heart and that's one of this team's best attributes," Seton coach James Johnson said. "We play every point, one at a time. Even though we lost big in the second set, we got back some momentum late. It got us back ready for the third set.
"This is a very selfless team. The kids that don't get a lot of playing time do their part as well."
Seton dusted itself off after the fourth set defeat and took control of the decisive set. The Sentinels trailed only once (2-1). They regained the lead for good at 3-2 and weren't behind again - although never with a larger lead than four. Senior outside hitter Emilee Horky contributed two kills in a small stretch helping her team led 7-3. Three successive points (an Estrella Foothills attack error and two aces from Seton's Katherine Lalicata) set the Sentinels up at match point (14-8).
Estrella Foothills fought off four match points staying alive at 14-12, but Horky sent the home fans to the parking lot happy with a final kill. Horky also wrapped up the opening set with a kill.
Horky led Seton with 12 kills, Nicole Engelbrecht and Lalicata had five apiece and Kyleigh Ganz checked in with four. Libero Rachel Martinez paced the defense with 22 digs and Horky added 19.
Estrella Foothills attack was led by four players - Angelee Bawek and Emma Barbert (12 kills each), Sara Betts (11 kills) and Aubrey Goodere (8 kills).
Seton next plays Thursday hosting its region opener against Saguaro. Estrella Foothills won't play again until Sept. 28 when it hosts its first region contest vs. Youngker.
---