Ironwood seniors shine in Firebird Invitational
September 25, 2021 by Zach Woodard, Arizona State University
---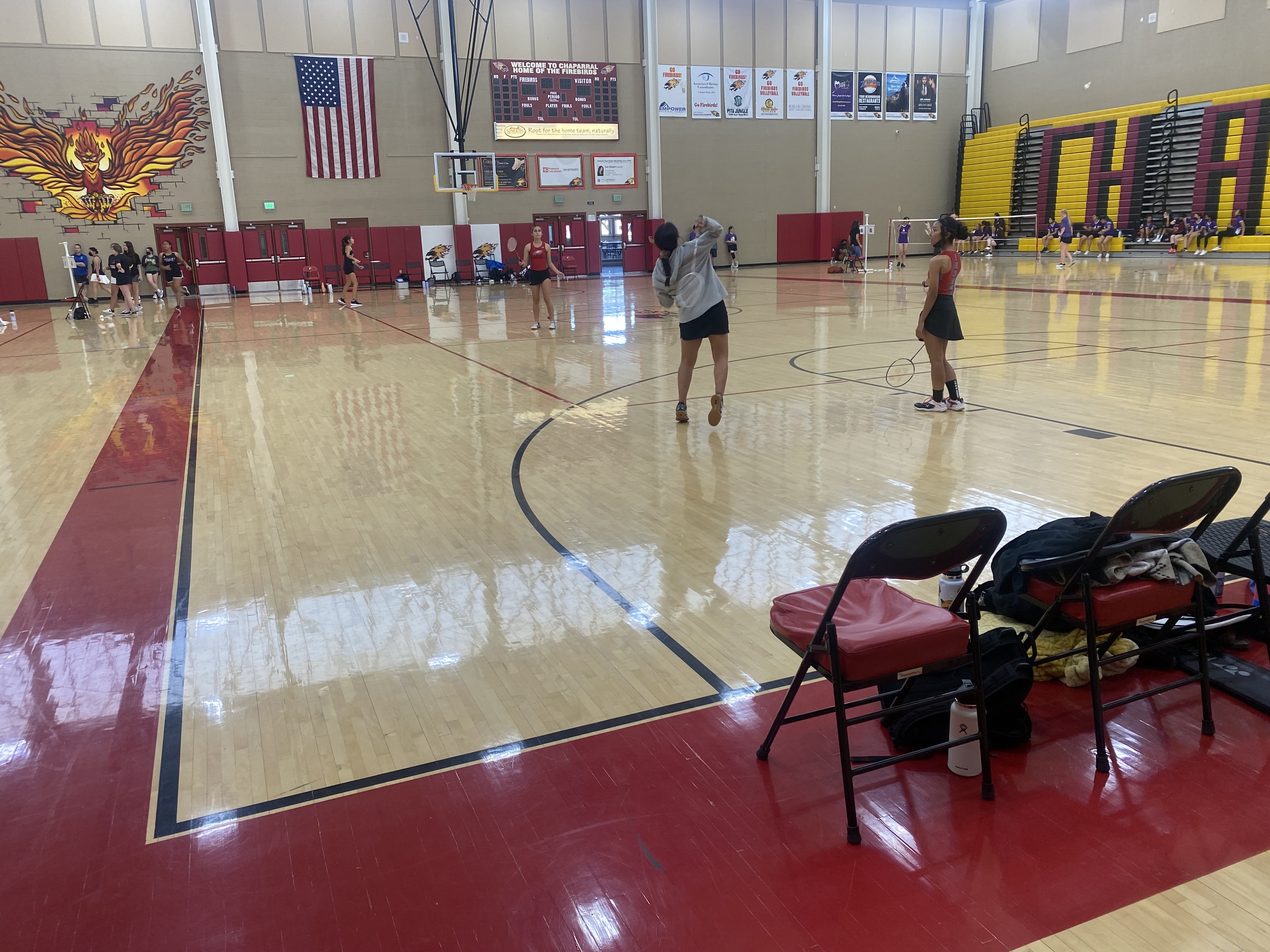 Zach Woodard is an ASU Cronkite School of Journalism student assigned to cover Ironwood High School for AZPreps365.com.
Chaparral High School hosted their annual Firebird Invitational on Saturday, Sept. 25. There was lots of Division I talent invited to this tournament including undefeated Perry and Basha (ranked #1 and #4 respectively). There were also top teams from Division II invited as well, including Horizon and the unbeaten Ironwood Eagles.
Coach Brett Stafford and the Ironwood Eagles checked into this tournament as the No. 1 team in Division II, and one of only five teams with zero losses this regular season (8-0).
"There are some big hitters here," Stafford said. "The #1-4 teams in Division I are here, so we are here to get some good work."
Ironwood also has some big hitters themselves, including Diana Batrez-Ramirez and Juliana Traylon-Rowen. Up to this point, Batrez-Ramirez has not lost a singles or a doubles game, a perfect 16-0. Traylon-Rowen has been perfect on her singles games and only tallied one loss in a doubles game this year.
"We are not used to playing Division I schools but we are pretty confident as a team," Batrez-Ramirez said. "We boost each other's ego and we are very supportive of each other."
In a typical regular-season match, each team has six players and the team will play a total of nine games. Each player will play a singles game and a doubles game (pairing up with one of the remaining five teammates). However, for tournaments and invitationals, players can only play singles or doubles, not both.
"We had to decide and see who fit best for what," said Stafford.
Batrez-Ramirez, who was playing singles for the day, had a first-round bye and waited a little bit longer for her day to get started. Traylon-Rowen and her doubles partner, Alexandria Hogan, also had a first-round bye and got some more time to prepare.
"I like to just hang out with my friends [before a match] and get ready. I tend to focus on myself, I don't like to get into my own head," stated Traylon-Rowen.
This method would soon pay off for her and Hogan, as they easily breezed past Basha (21-9 and 21-12) and moved into the next round.
"It is harder to keep the birdie away from two opponents now instead of one," Traylon-Rowen said. "We just have to find the holes and put [the birdie] where they're not."
She and Alexandria Hogan would go on to win their next match, but came up short against Perry High School, but not before tallying six total points for Ironwood, the most on their team.
Having to wait the longest for a singles match due to the first-round bye proved to be a little difficult for Batrez-Ramirez, falling short in her first match to Sabrina Case out of Sunnyslope High School. However, since this tournament was double-elimination, she was able to redeem herself in the consolation bracket. She would end up winning four games in a row and eventually beat out Sydney Johnson from Basha High School (21-11) to claim the Singles Consolation Championship.
Perry High School would end up winning this tournament with an impressive 55 team points with Sunnyslope High School following up with 47 and the hosts, Chaparral, taking third with 45. The Eagles finished in seventh place with 18 team points, most coming from Traylon-Rowen/Hogan and Ramirez.
With a tough tournament behind them, Ironwood now looks on to repeat as Division II state champions. They are back in action again next week with back-to-back games. The first one at Cactus High School on Sept. 29 and the second one will be at home on Sept. 30 to take on the Dysart Demons.
---