Sunrise Mountain cruise to victory over Desert Edge
September 29, 2021 by Tyler Shelt, Arizona State University
---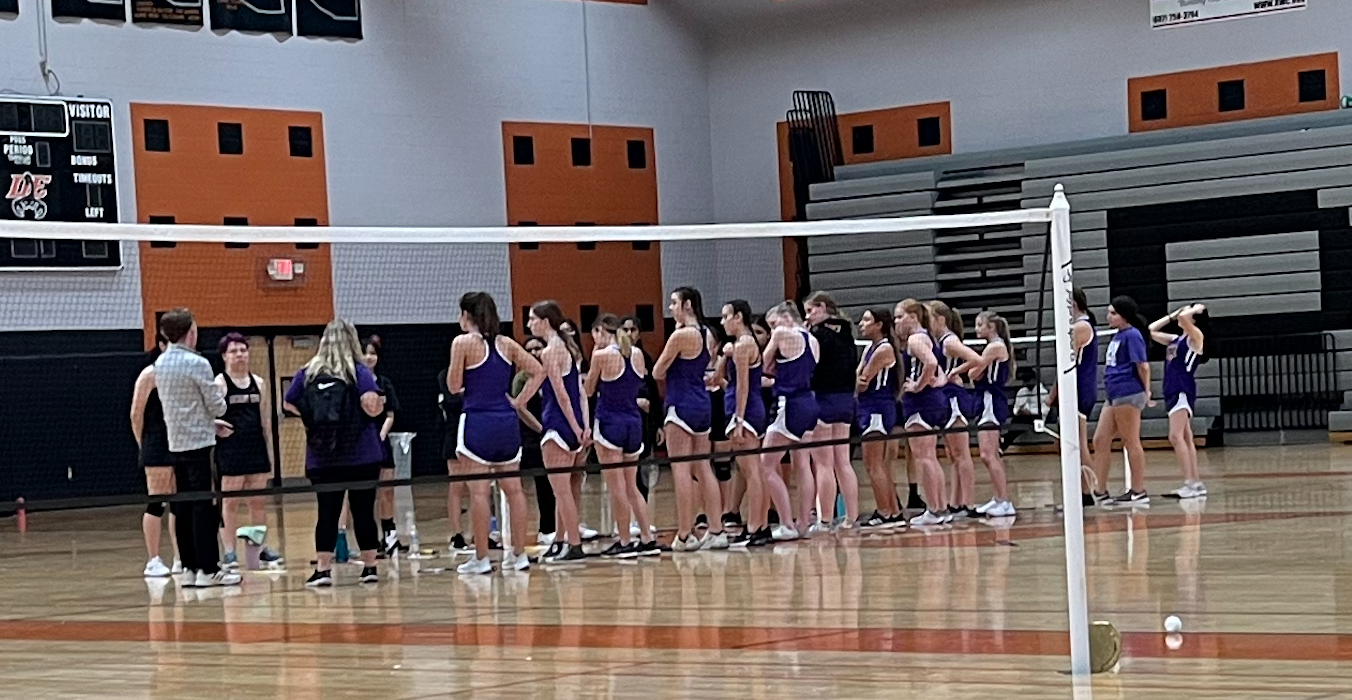 Tyler Shelt is an ASU Cronkite School of Journalism student assigned to cover Sunrise Mountain High School for AZPreps365.com.
The Sunrise Mountain Mustangs were visitors to the Desert Edge Scorpions in a badminton match Wednesday where the Mustangs won with a final score of 9-0.
Led by seniors Karah Abbott and Ashley Robertson, Sunrise Mountain improved their overall record to 8-1. In singles, Abbott won her match 21-11, 21-12 against Melissa Leor and Robertson defeated Anyaka Carlson, 21-9, 21-10.
"I felt like I deserved the win," Robertson said.
Robertson credited her practice, footwork and repetition for her singles victory.
"I kept her back and would suddenly just drop it," Abbott said when speaking on her strategy against Leor. "[Leor] couldn't tell where the back line was… so I used that to my advantage."
In doubles, Abbott and Robertson defeated YenNhi Nguyen and Veronica Nguyen 21-4, 21-6.
"The pressure's not always on you," said Robertson.
The two seniors from Sunrise Mountain swiftly defeated the two junior Scorpions. The rest of the Mustangs seemingly followed Abbott's and Robertson's efforts. Only one varsity match on the day actually had to go to a third game for a decision.
"I would give Karah an 11/10," Robertson said when speaking of her teammate's doubles performance.
Robertson spoke of Abbott's ability to keep the Desert Edge duo guessing as a server. She referenced how Abbot was able to keep a good mix between drops and smashes.
Abbott and Robertson are Sunrise Mountain's number one and two players. Abbott has yet to lose a singles or doubles game this season. Robertson only has one singles loss on the season, and is undefeated in doubles.
"I think they played well," first-year Sunrise Mountain head coach Michele Carter said about the two seniors. "Ashley and Karah are more kind of finesse and placement, where Hattie and Kylie are more power and smashing."
Hattie Hearnen and Kylie Milner are Sunrise Mountain's number four and five players, but the Mustangs' number one doubles team. The duo of Hearnen and Milner is 8-1 as doubles partners so far this season, with their only loss coming against Horizon.
Carter explained that Hearnen and Milner have the best chemistry of all the Sunrise Mountain duos. They may not be the team's number one and two players, but they work well together, and beat out Abbott and Robertson for the top duo spot.
"I feel like they have a really good connection," Abbott said on Hearnen and Milner, "They have better communication, [than us] sorry Ashley."
Sunrise Mountain is currently ranked seventh in Arizona's Division II for badminton according to AZPreps365. They are second in their division behind Ironwood, who they will take on Oct. 6 at home. The Mustangs will hope to hand the Eagles their first loss, while simultaneously moving up in the standings. The Ironwood Eagles are the defending Division II State Champions in badminton. This may be Sunrise Mountain's toughest opponent yet.
"I love my team," Carter said, "they're a great group of girls."
The Mustangs' next match is the Forner Invitational at Sunnyslope on Oct. 2, where they will play in their first invitational tournament in program history.
---